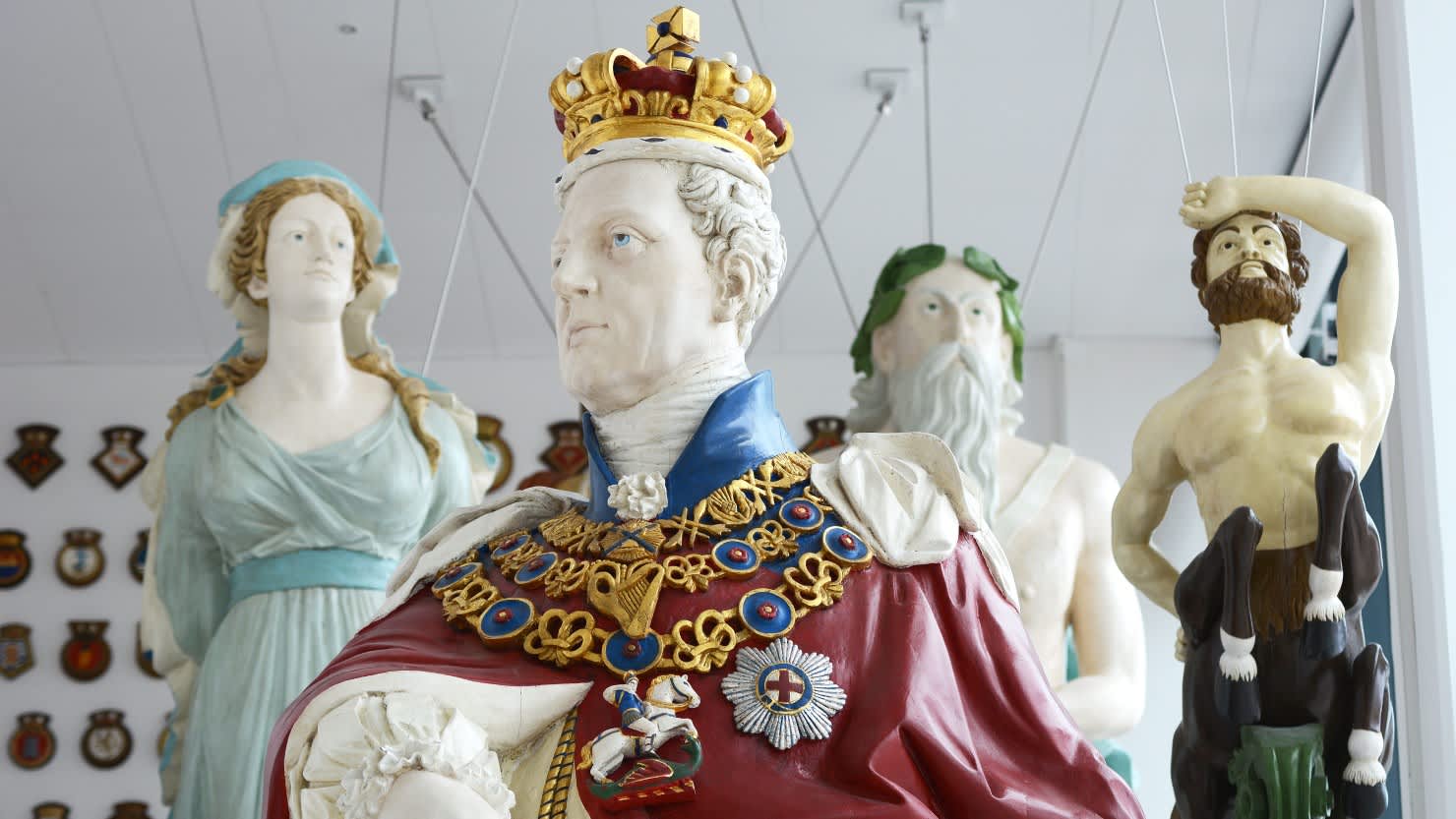 Discover 14 Victorian Royal Naval figureheads re-imagined in a unique suspended display.
Winner of the Museums + Heritage 'Restoration/Conservation Project of the Year 2020' Award.
Walking into The Box you are greeted by 'King Billy', a figurehead carved in Plymouth in 1832 for HMS Royal William. When the ship was cut down and converted in 1858, the figurehead was removed and placed at the southern tip of the dockyard - watching the fleet depart and welcoming it home for over 100 years!
Newly restored, weighing about two tons and measuring over four metres tall with his crown, this impressive wooden statue is only one of 14 Victorian naval figureheads re-imagined in a unique suspended display that appears to 'sail' across the space, like two aerial flotillas flanking the main entrance.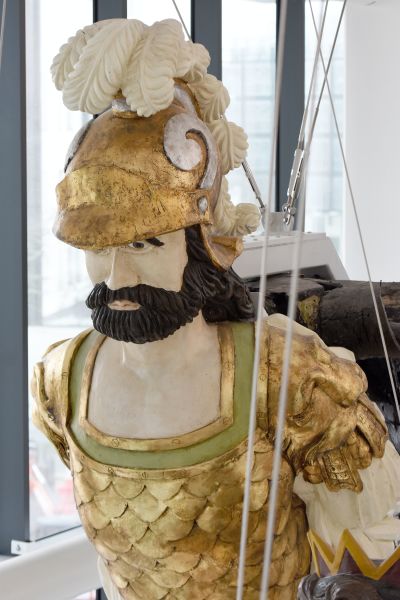 The impressive scale and detail of these historic wooden carvings is reinforced as you explore the space from ground level to the upper bridge, where Active Archives tell the stories of the individual figureheads, their makers and their journeys.