Antony Gormley sculpture unveiled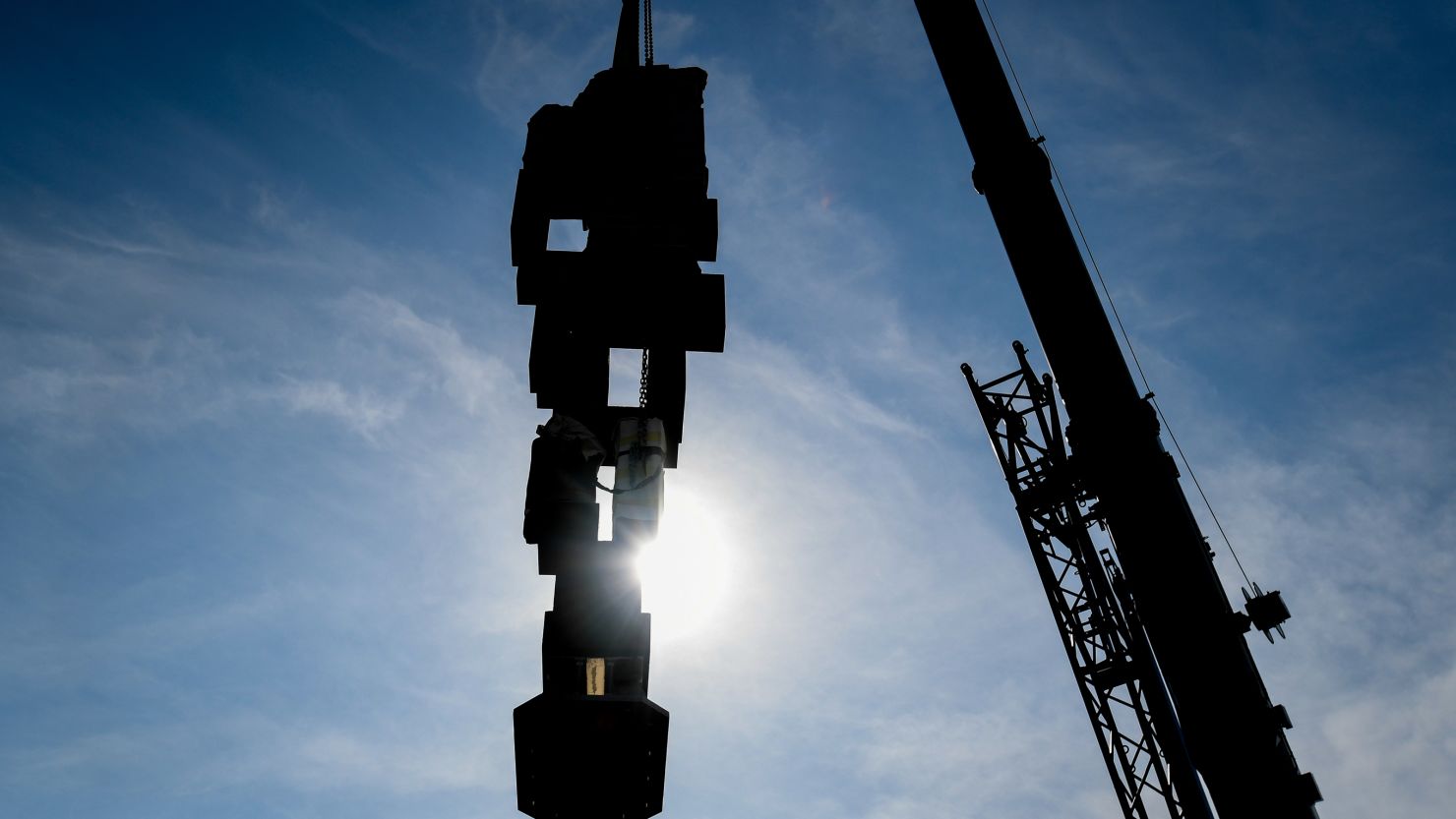 Plymouth's latest piece of major public art has been officially revealed.
LOOK II is a large-scale sculpture by world-renowned artist Antony Gormley, measuring 12 feet high.
Made from 22 blocks in one cast iron form, the work is located on West Hoe Pier, the site where famous sailor Sir Francis Chichester landed in 1967 after sailing around the world.
LOOK II has been commissioned by The Box and Plymouth City Council. In a nod to the departure of the Mayflower in 1620 and the many other voyages of adventure and exploration that have started from and finished in Plymouth, it looks out across Plymouth Sound towards the horizon.
The work also links with the theme of migration – symbolising the tensions between going and staying; putting down roots and yearning for adventure and a life free from the constraints of history.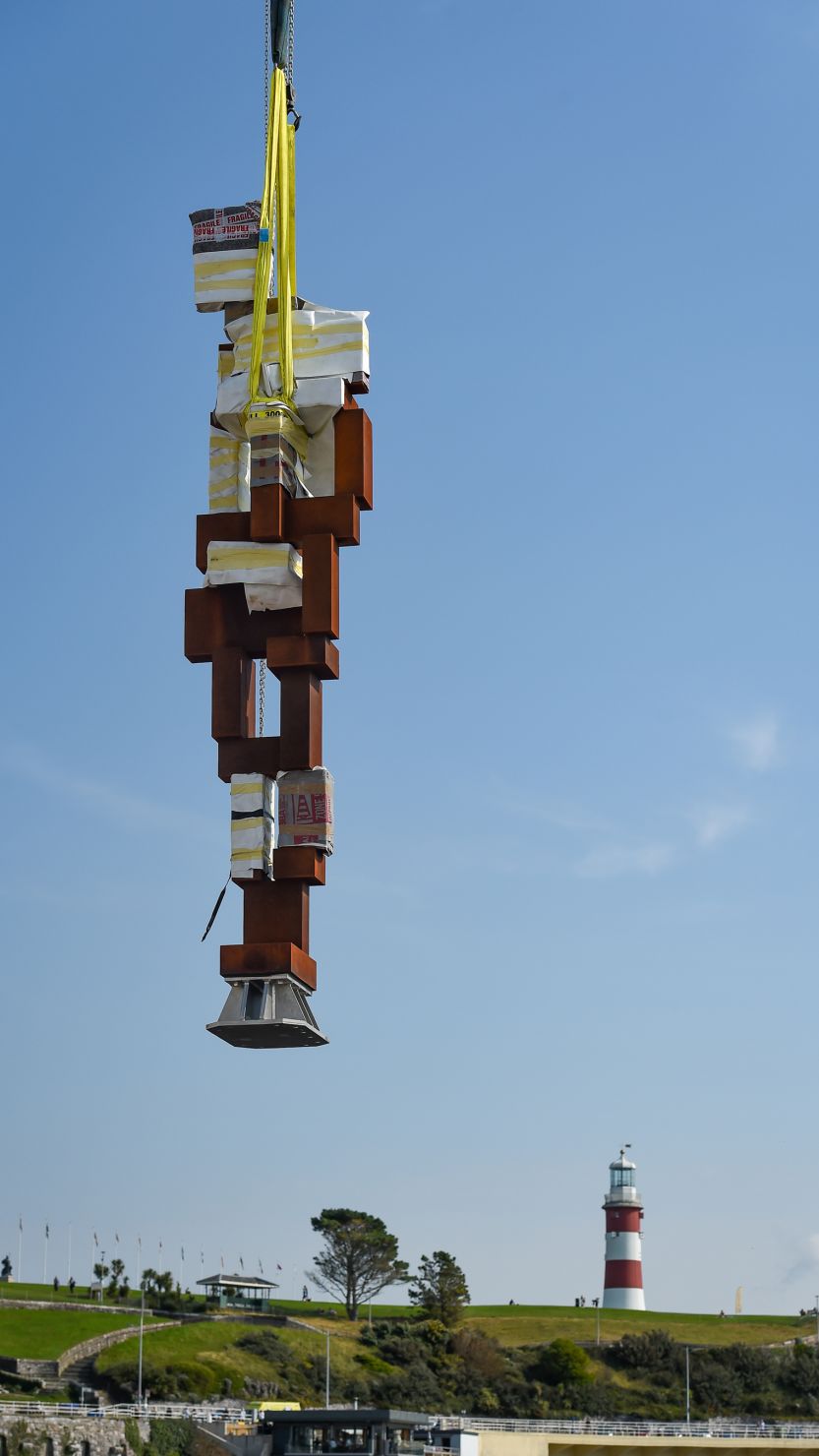 Plymouth City Council Leader, Tudor Evans OBE said:
What a day! Antony Gormley is one of the world's most celebrated artists and I'm so pleased to be able to say that we have one of his sculptures permanently here in the city. We know some people were unsure when we initially announced it, but we've received loads of positive comments while the installation has been taking place. 2020 has been such a strange year but I've said throughout that we need to be brave and bold. LOOK II is a symbol of our ambitions, despite the challenging circumstances we find ourselves in. This will make our wonderful waterfront even more spectacular than before.
British-born Antony Gormley (b. 1950) is widely acclaimed for his sculptures, installations and public artworks that investigate the relationship of the human body to space. He has created a number of internationally recognised public sculptures including the Angel of The North (1994) in Gateshead. He was awarded the Turner Prize in 1994 and made an Officer of the British Empire (OBE) and a knight in the New Year's Honours list in 2014.
Find out more about LOOK II.