My Story: 'In Their Image' by Elani Evangelou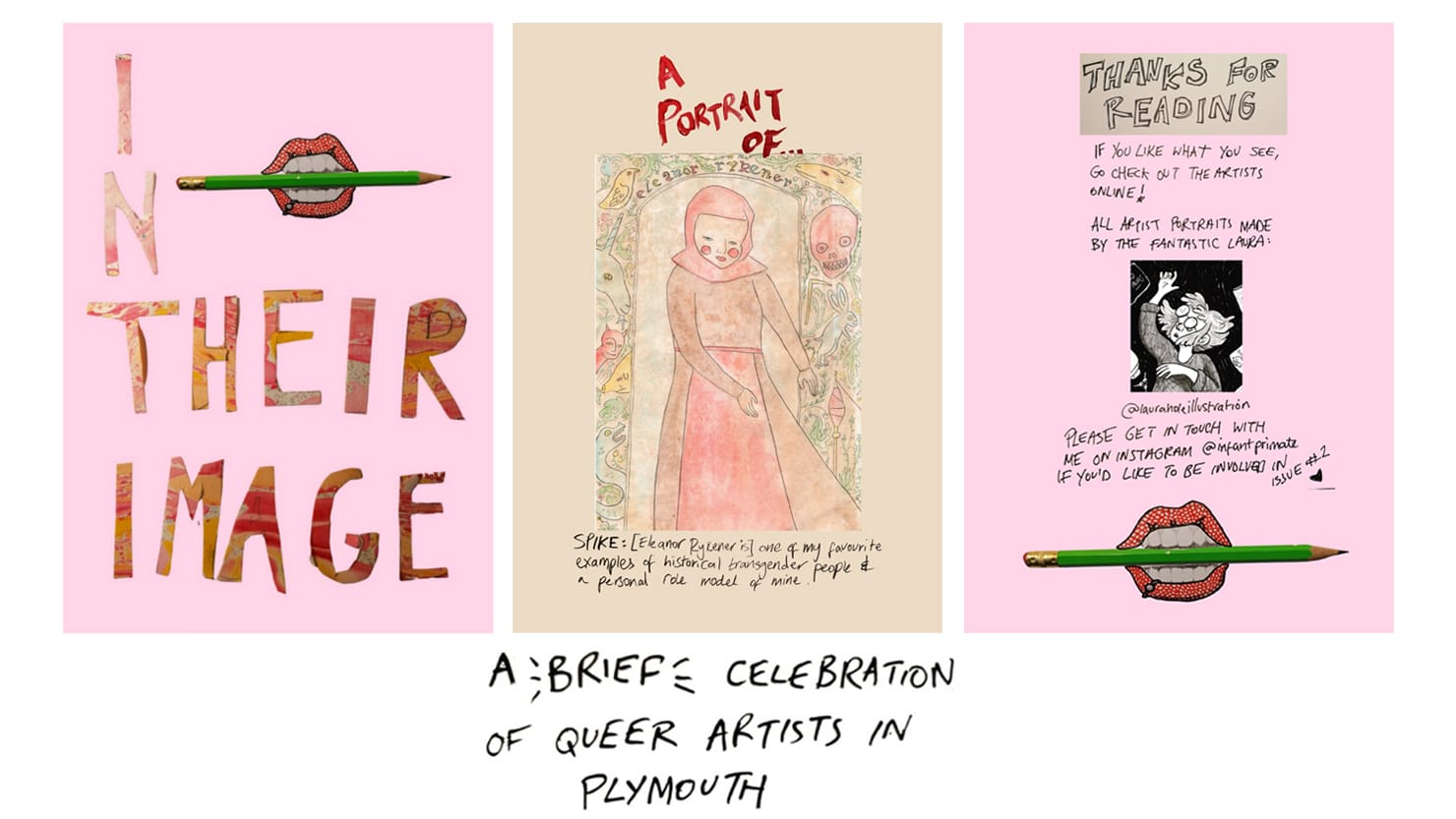 Born and raised in Plymouth, Elani Evangelou has been working in the music industry for about eight years. Although the COVID-19 pandemic has limited her ability to perform, she has spent the recent months honing her skills as a writer.
For this 'My Story' commission, Elani has created a digital zine featuring her poetry, visual art and photography to tell her own and her friends' stories.
Throughout lockdown, I have been working on my craft of poetry & lyric writing. I feel that creating this zine would be a great way to showcase not only my personal story, but the creative journey I've been on this year. I hope that this will be the same for the artists which I will be showcasing, and I feel that the format of an online zine is a diverse & accessible way for myself and other LGBTQ+ people to share our stories of being queer in Plymouth.

Elani Evangelou