Rana Begum: Dappled Light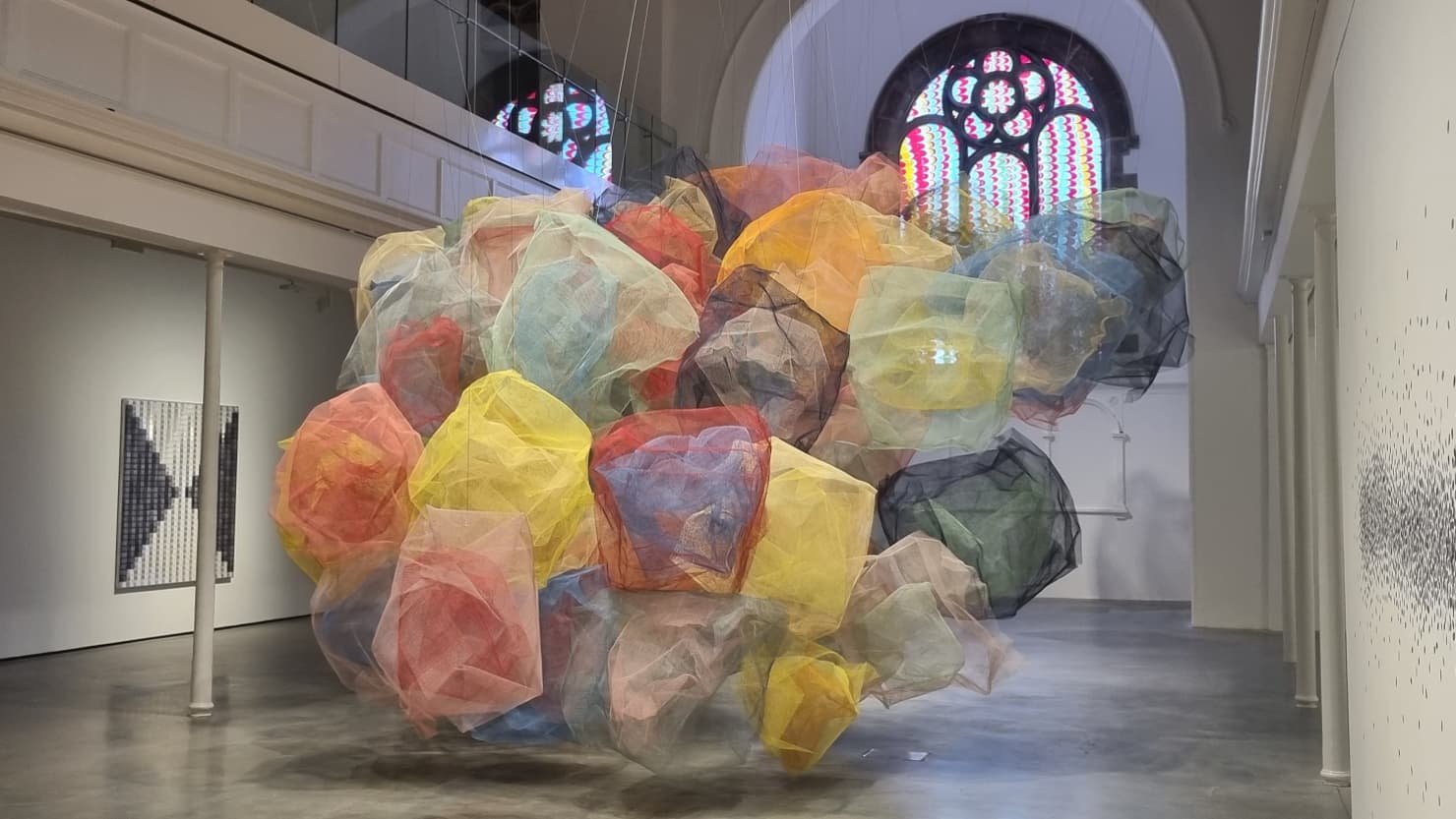 24 Jun 2023 - 24 Sep 2023
Open Tuesday to Sunday from 10am-5pm and bank holidays
Rana Begum (b. 1977) is a London-based visual artist whose work explores the relationships between light, colour and form. Following presentations in Warwick, London and Dubai, her beautiful 'Dappled Light' exhibition travels to Plymouth this summer.
More info
Free admission. No need to book.
Begum uses a wide range of different materials that blur the boundaries between sculpture, architecture and painting.
This solo show places her work in direct dialogue with The Box's restored St Luke's church and other spaces throughout our main building, including our South Hall and North Hall.
From sculptures created from brightly-coloured reflector tiles, to works inspired by the time Begum spent at a residency in St Ives in Cornwall, to a beautiful large-scale 'cloud burst' installation; this is an exhibition that draws you in, inviting you to see and appreciate detail and scale at the same time.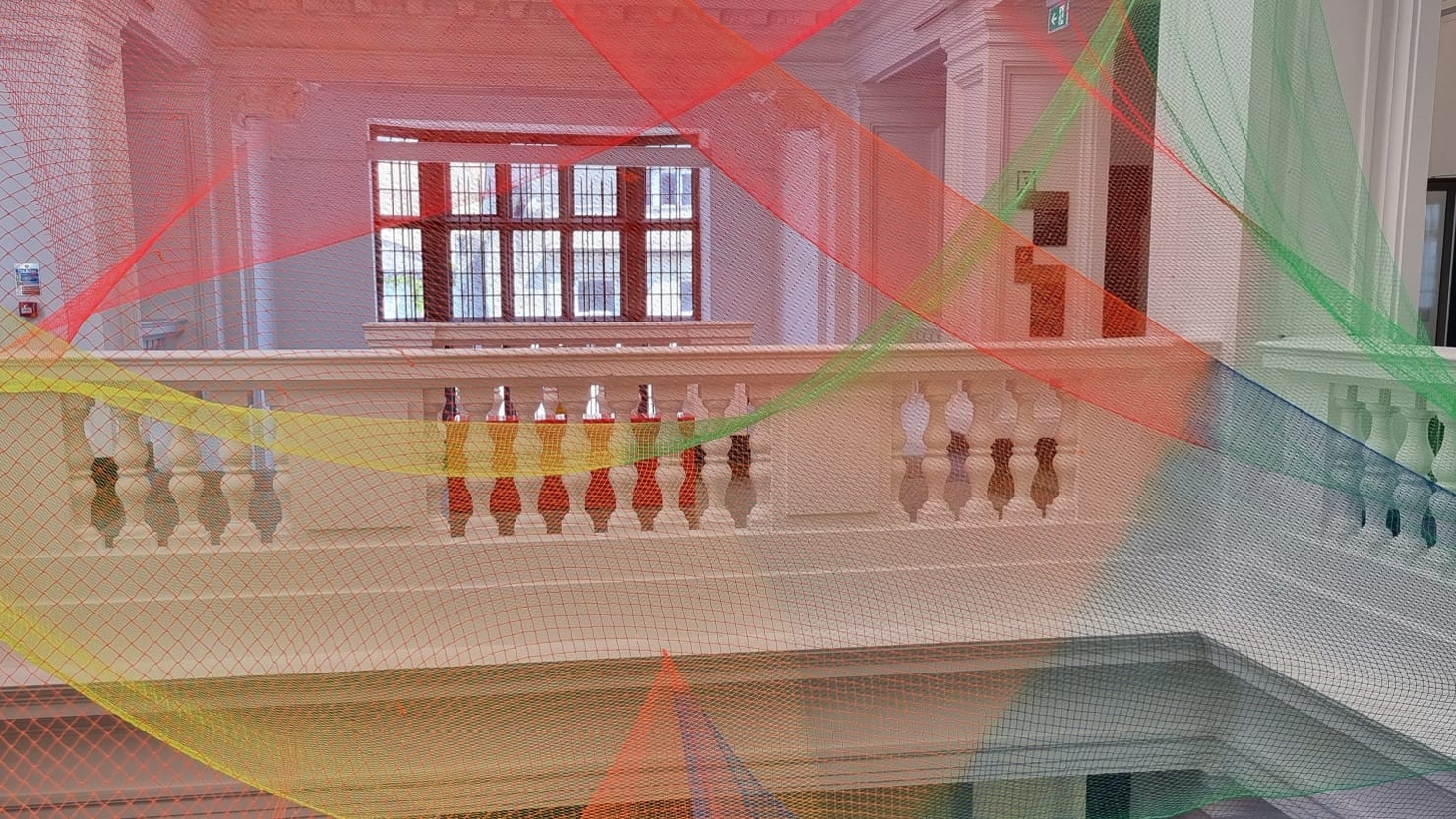 Begum has also created three new works inspired by Sir Joshua Reynolds which are displayed in our Reframing Reynolds: A Celebration exhibition (until 29 October), marking 300 years since this influential portrait painter was born in Plympton St Maurice, near Plymouth.
Rana Begum: Dappled Light is curated by Sarah Shalgosky and toured by the Mead Gallery, Warwick Arts Centre. It is generously supported by the Henry Moore Foundation.
Find out more
Keen to discover more about Rana Begum?