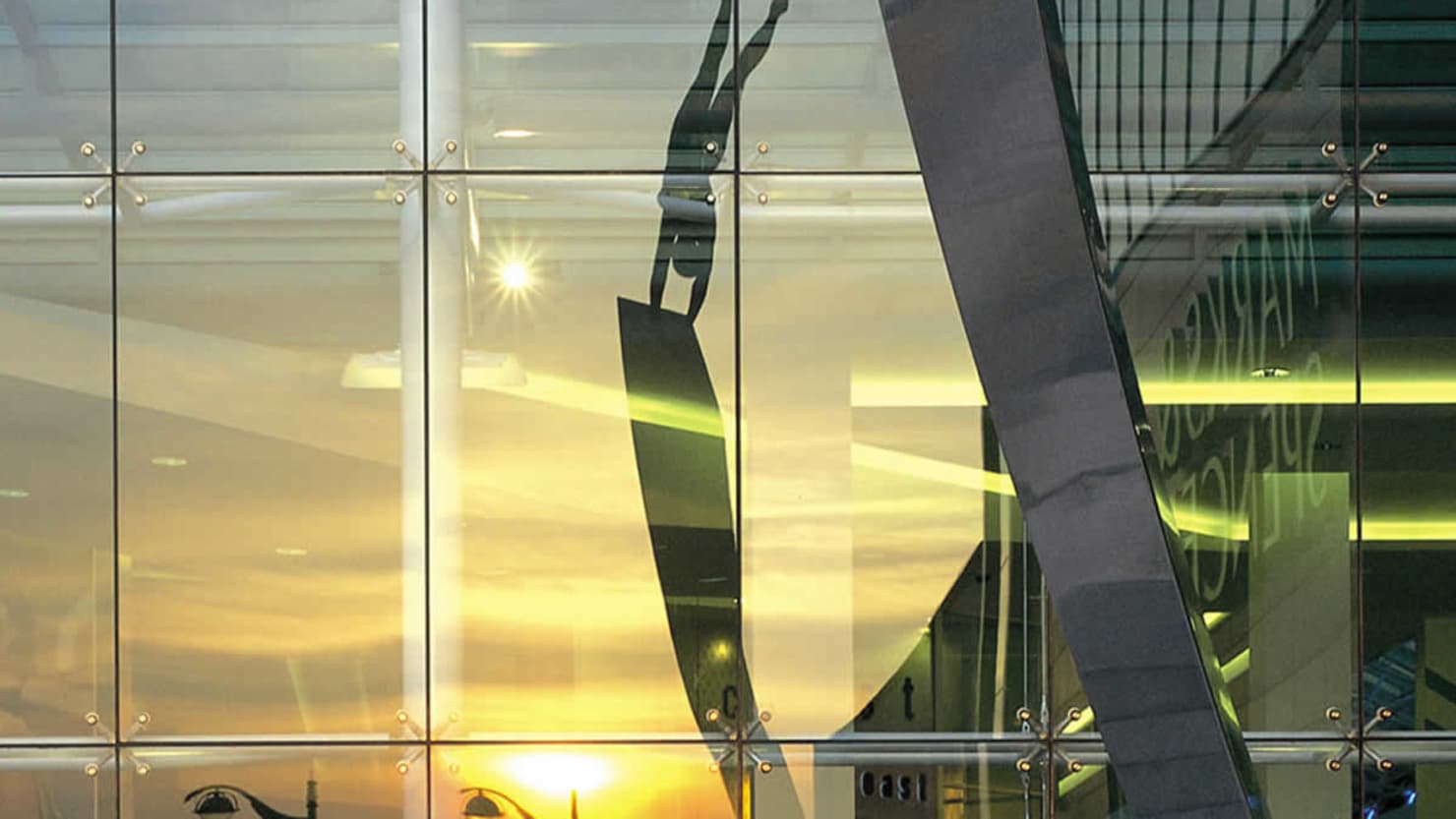 This large scale sculpture created by artist Lucy Glendinning responds to its architectural surroundings of steel and glass and is designed to look as if it is coming out of the corner of the building. The figure is balanced on top 'riding a wave' in reference to Plymouth's nautical history, relationship to the sea and the act of defying gravity.
Project Description
Riding a Wave is a lacquered aluminium figure upon a polished 306 stainless steel base. It is an atmospheric piece that stands prominently in front of Drakes Circus shopping centre. In particular light, it is reflected in the surrounding glass, creating a sense of movement. Glendinning stated she wanted to give the viewer 'a sense of possibility, potential of achievement, and therefore a lift.'
Located within sight of the University of Plymouth, where you can study surfing and marine biology, the sculpture connects historical and present-day nautical links within the city.
About the Artist
Lucy Glendinning is a sculpture and installation artist. Her work investigates psychological and philosophical themes. Her aim is to create pieces that feel accessible to the public. Glendinning stated of her work:
"One is supposed to pass it on the street, and in a brief moment understand what the work is communicating."
Related Links