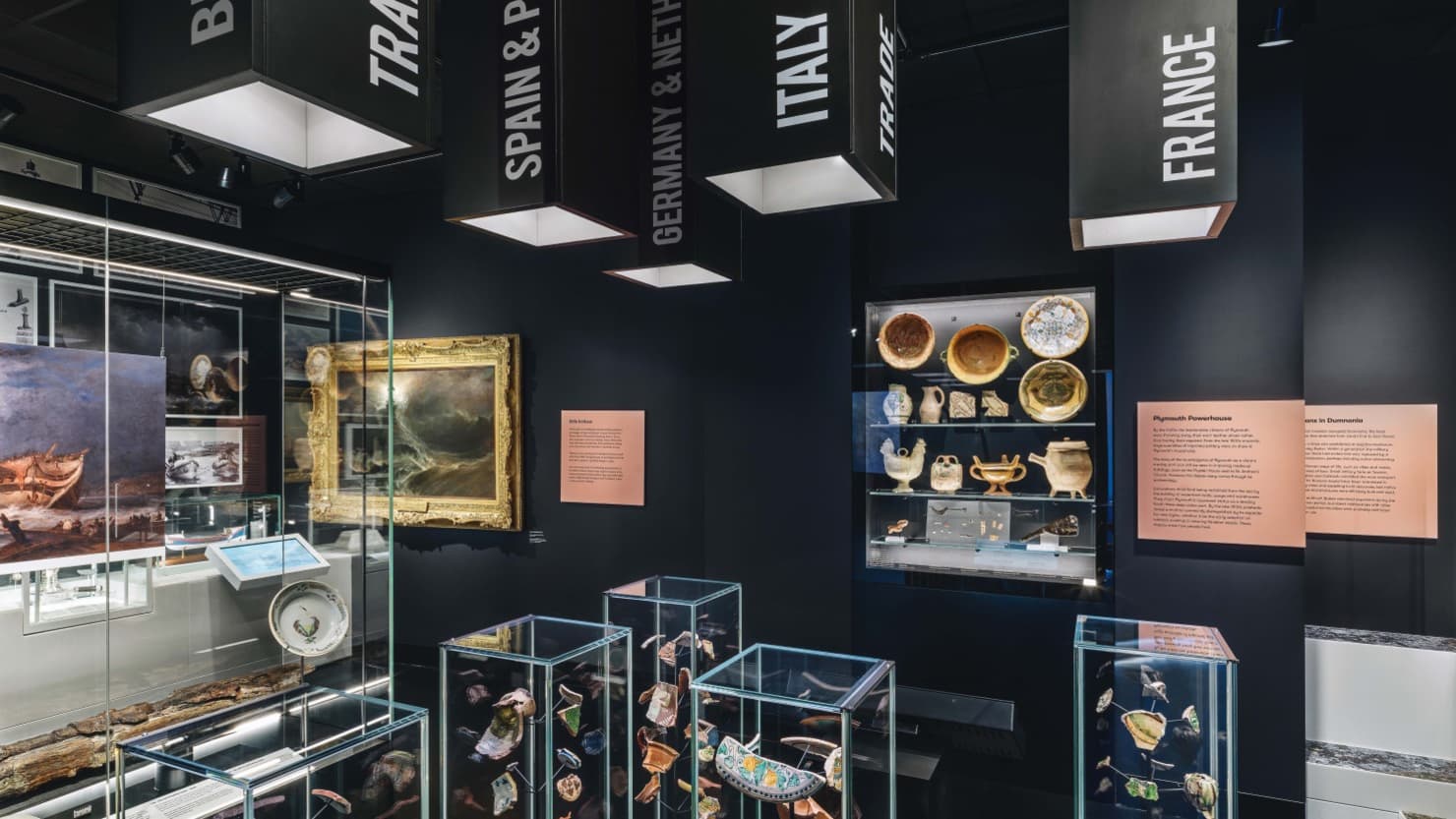 Discover the epic and historic relationship between Plymouth and the sea through our collections.
Port of Plymouth explores the symbiotic journey we have had with the sea, and how this continues today. From Plymouth's origins as Bronze Age settlements, through to its growth into a powerhouse of trade and commerce, and its final expansion to become an epicentre of both maritime industry and defence.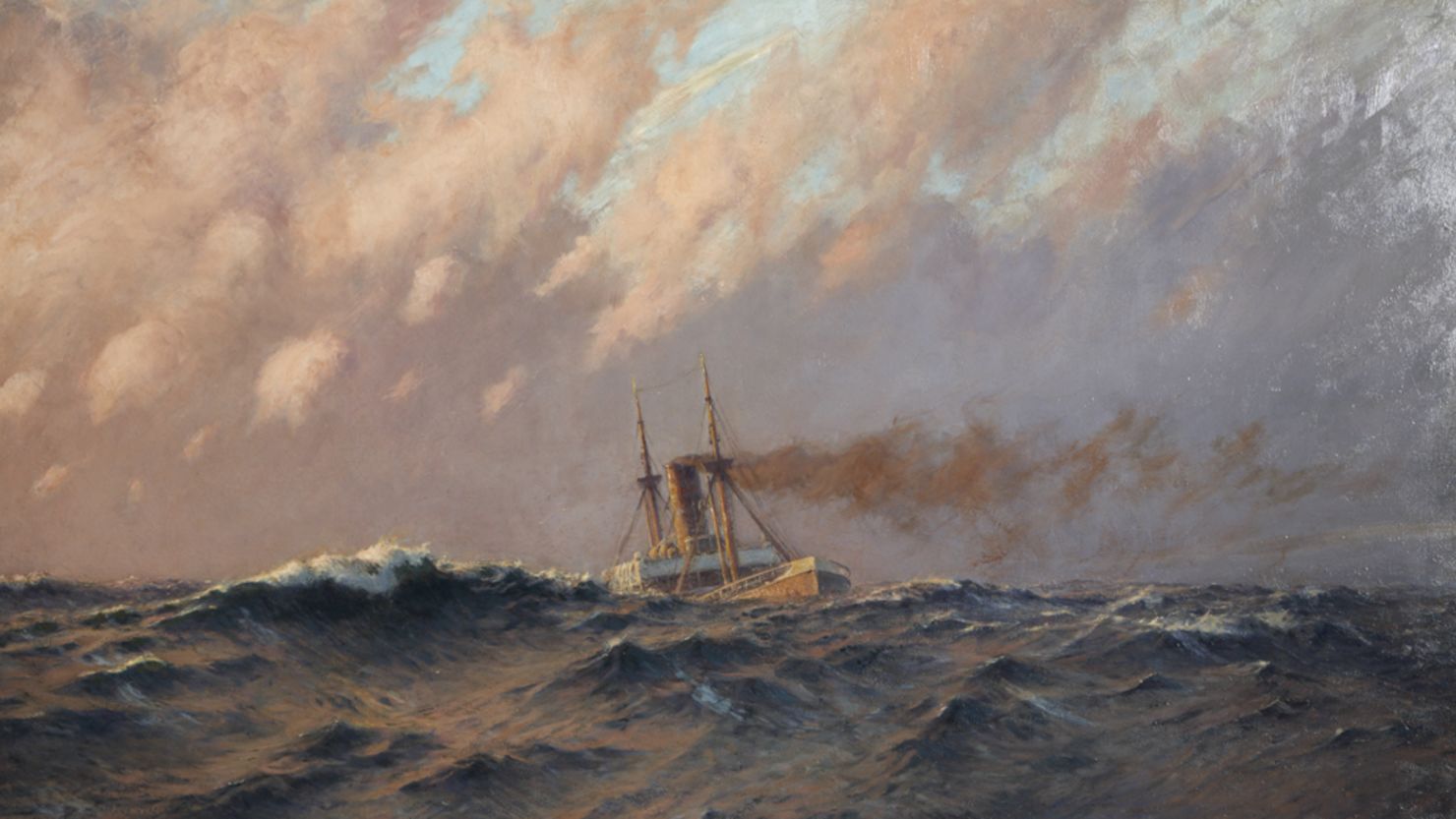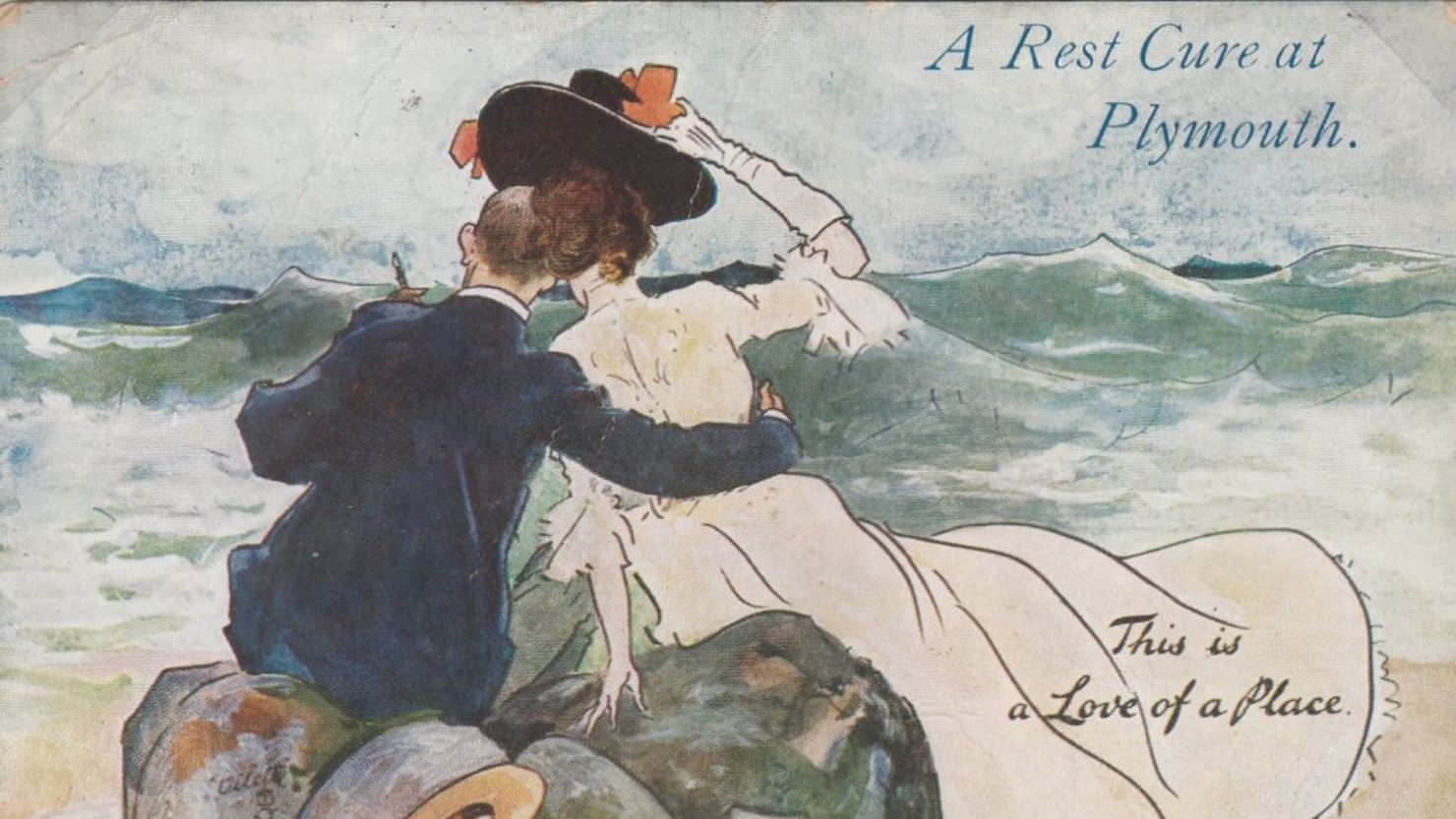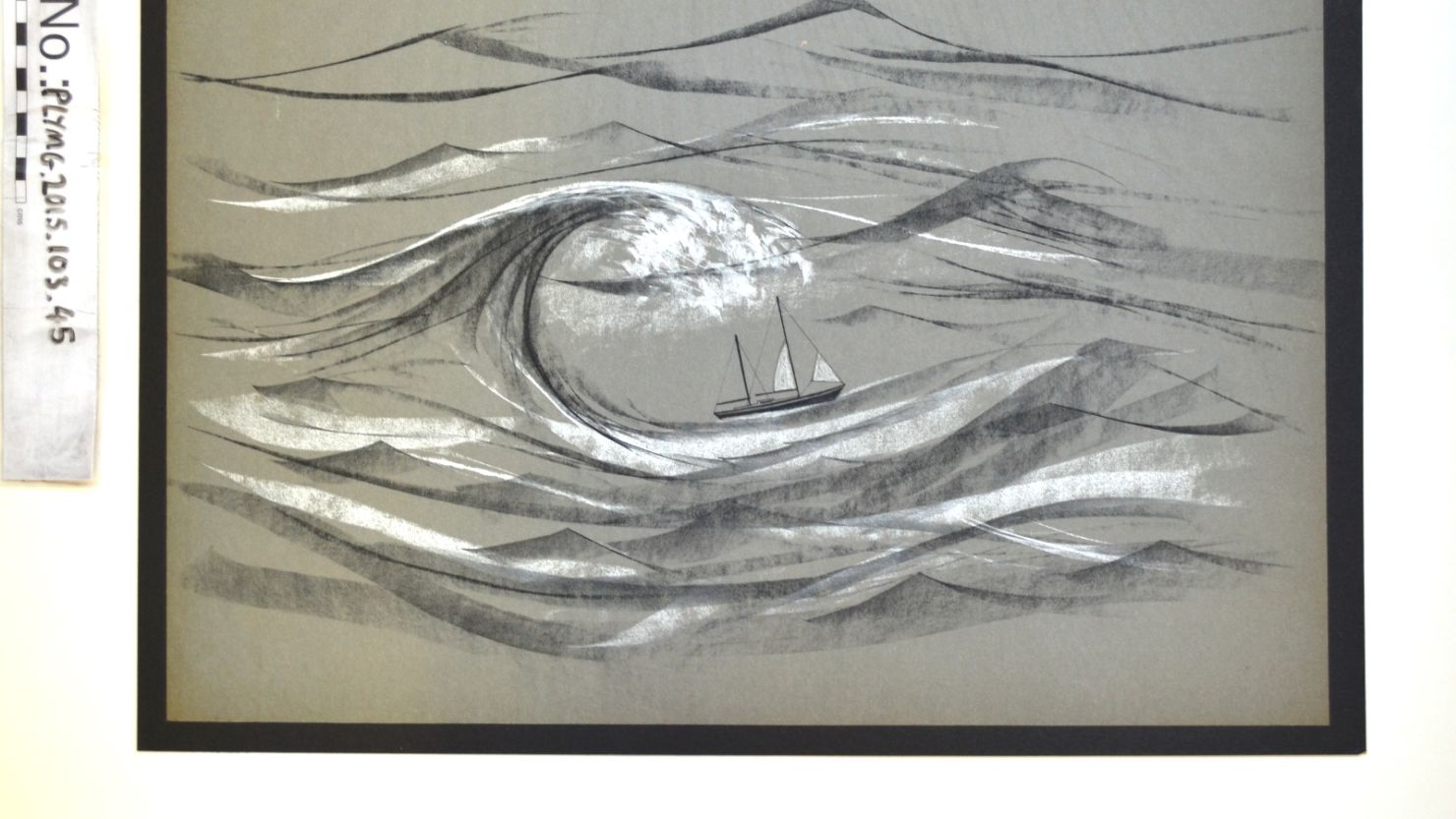 Immerse yourself in our collections of archaeology, oil paintings, ship models and social history through film, animation and sound - bringing this epic and historic relationship to life.
Stand before Britain's only surviving Early Bronze Age bear pelt, thousands of years of history captured in the Elburton Urns, or treasures like the Dunterton gold and sapphire ring. Picture yourself amongst the teeming crowds in Plymouth Sound as they witnessed a defeated Napoleon awaiting his fate. Find out how Devonport Dockyard progressed from building sailing ships to nuclear submarines through five centuries of industry and innovation.
Learn how Plymouth has alternately been battered by the sea, and commanded it. From William Daniell R.A. depicting our beloved Eddystone Lighthouse, a beacon of safety, being ravaged by dark and ominous waves, to the Naval frigates that harnessed the power of the ocean to defend our shores in times of conflict.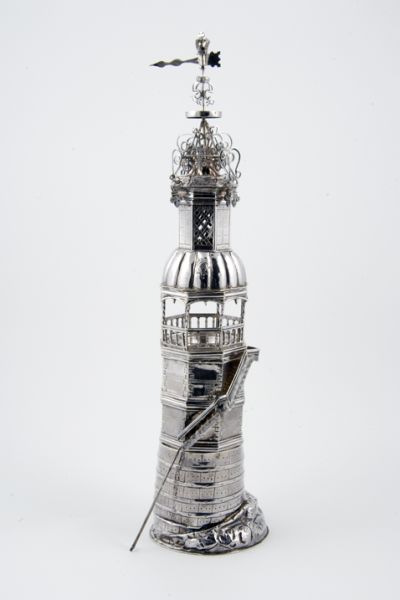 Discover the stories behind the objects through the communities that shaped our port and our wider city. The Whitehorse Hill settlers who first called Devon their home, the 'yardees' that tramped through our dockyard gates daily, fishermen who battle the elements to land a catch, troops that go off to war, and the families they leave behind.
How it stands there, away off shore, more lonely than the Eddystone lighthouse.

Herman Melville's Moby Dick
Moby-Dick, Herman Melville's iconic tale of battling the forces of nature, reflects how our own relationship with the sea has always been one of respect, if never entirely of trust: