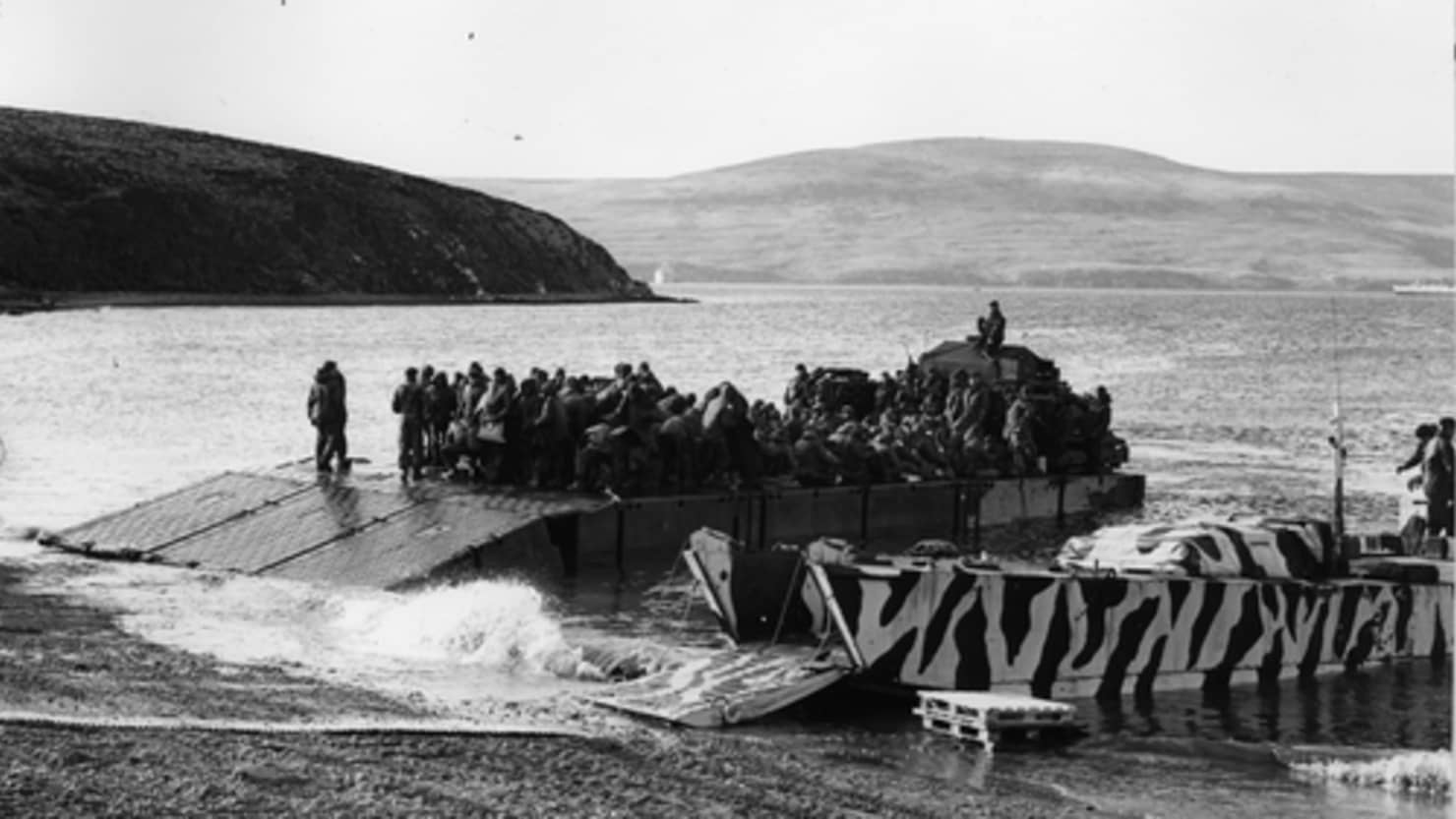 Explore the historical events that led to the 74 day conflict and Plymouth's response using this history resource commemorating the 40th anniversary.
Dive into this teacher's resource that documents the chronology of the conflict. Use archival images to discover the Plymouth dockyards and Royal Marine commando's involvement before using the suggested activities for inspiration.
Key Stages:

Key Stage 3,
Key Stage 4
Curricula:

History,
Local History
Topics:

Plymouth,
The Falklands Conflict,
Devonport Dockyard,
Royal Marines
You can download this PDF resource to use with your class.
You can also see archival footage showing events at the time.
This powerful film (also on display at various times in the Media Lab gallery) was produced to mark 40 years since the Falklands War. The film includes archive material from The Box's collections alongside interviews with ex-service personnel and their families and footage from the Imperial War Museum, RAF Museum and ITV, some of which was shot on location in the Falklands during the conflict.