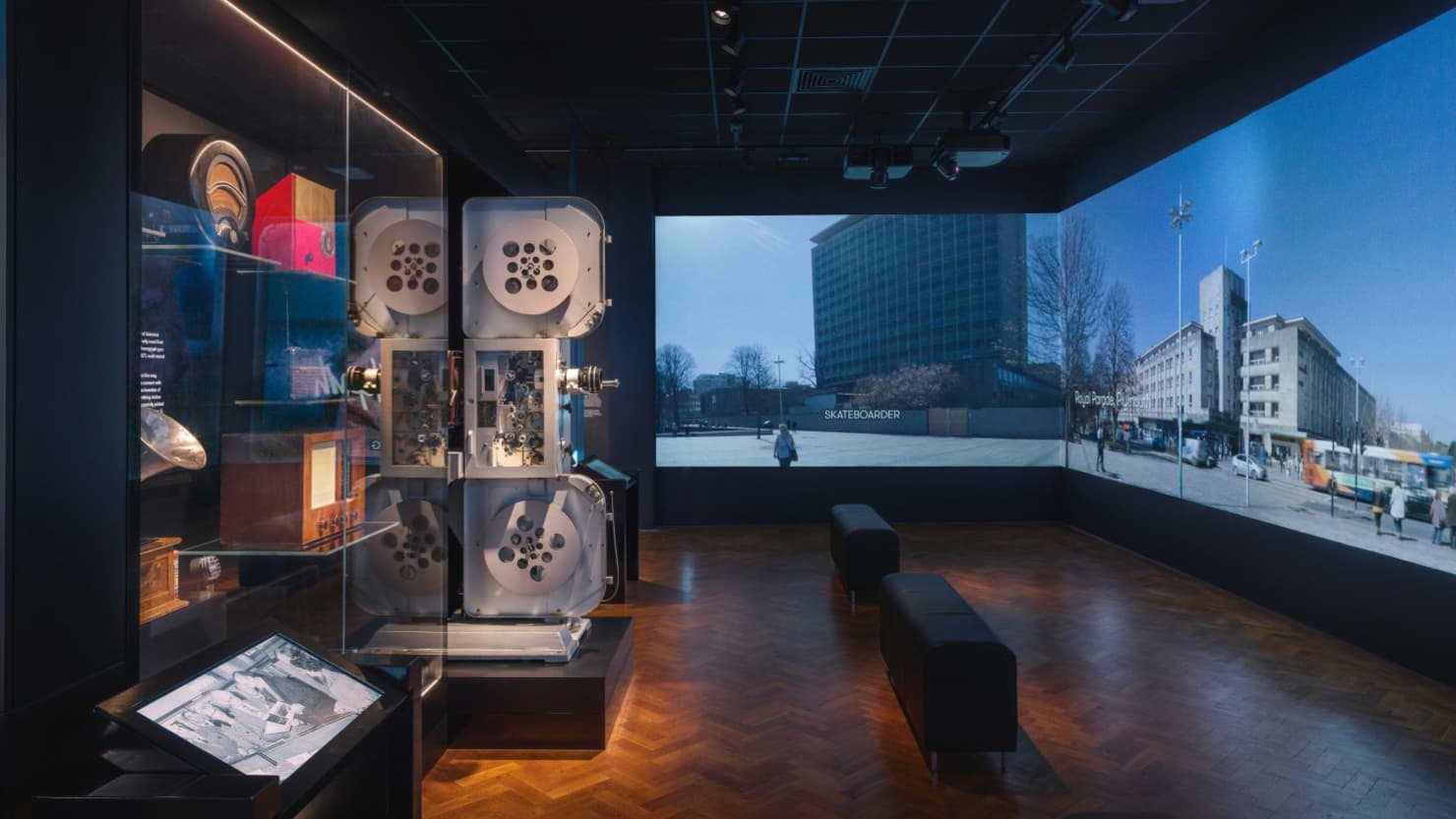 The Media Lab celebrates, for the first time, the technologies, processes and people that have shaped the South West's film and photographic heritage.
Over 1,000 images and moving images, and over 300 objects have been brought together for this gallery from our social history, archive and moving image collections.
These include our earliest film captured in 1898 and our earliest colour film from 1939. We also have incredibly rare images of the city from the 1850s on display.
Gus Honeybun, the beloved mascot of Westward and Television South West (TSW), is on display here too, seated alongside some fascinating examples of film and tape editing equipment used by the television broadcasters based here in the city.
Media interactives throughout the gallery help you to discover a deeper range of narratives and stories by visiting early photographic studios and meeting some of our home-grown pioneers.
Experience the growth of cinema and projection in the city and tune into examples of early sound and local radio.
A mass display of cameras and cine cameras complement projections of images from local photographers such as Roy Westlake, Dermot Fitzgerald and the City Engineers.
Our mock TV studio, developed in partnership with BBC South West, offers visitors the chance to present the news; selecting from clips which draw on the rich material within the BBC News Archive. Classic "I remember when" moments appear on our mass retro-display of television sets featuring clips from our extensive Westward and TSW collections.
Our impressive Big Screen covers three walls of the gallery and offers the chance to witness the events and people that have shaped our city's past. With themed chapters of moving image material ranging from silent black and whites, evocative images of wartime and reconstruction, to the Beatles visiting the city!
At the heart of the gallery is the story of how media experimentation and creativity evolved right here in the city and the South West.
With objects, archives and digital assets drawn from across the full breadth of our collections within The Box, our Media Lab gallery offers an immersive, and often nostalgic, journey through the lenses of our early photographic and filmmaking pioneers, and provides unique insights into the emerging innovations being developed by our digital media pioneers of the future and today.