91 Chyzanthemumz 4 Imsook by Zadie Xa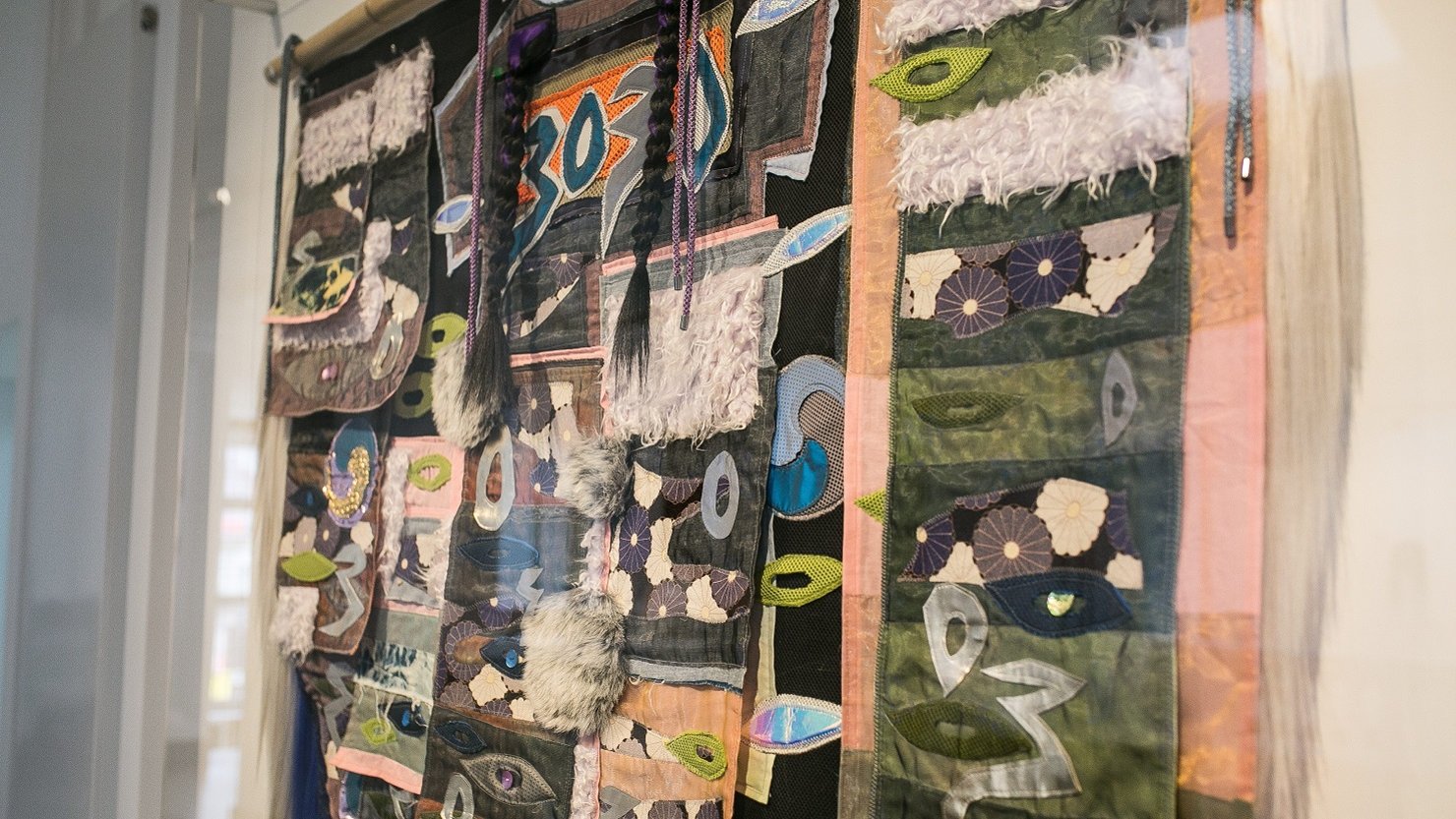 People are often inspired by their mums, and artist Zadie Xa is no different. Read on to learn more about a beautiful, colourful cape that we have in our collections. It was created by Xa in 2018 and has a really personal story behind it.
Xa's cape has the unusual title '91 Chyzanthemumz 4 Imsook'. It features an assortment of hand sewn and machine stitched fabrics, mother of pearl buttons, faux fur, synthetic hair and bamboo.
It's a great example of how garments can be completely transformed. It also connects a personal story about Xa's mother, Imsook, with the artist's extensive research into how fashion can be used as a powerful and creative form of communication about identity. Just like many of the garments that are currently on display in our 'Dress Code – Fashion Stories from The Box' (until 5 June), '91 Chyzanthemumz 4 Imsook' shows how clothes and accessories can affirm a person's emotions, cultural background and status.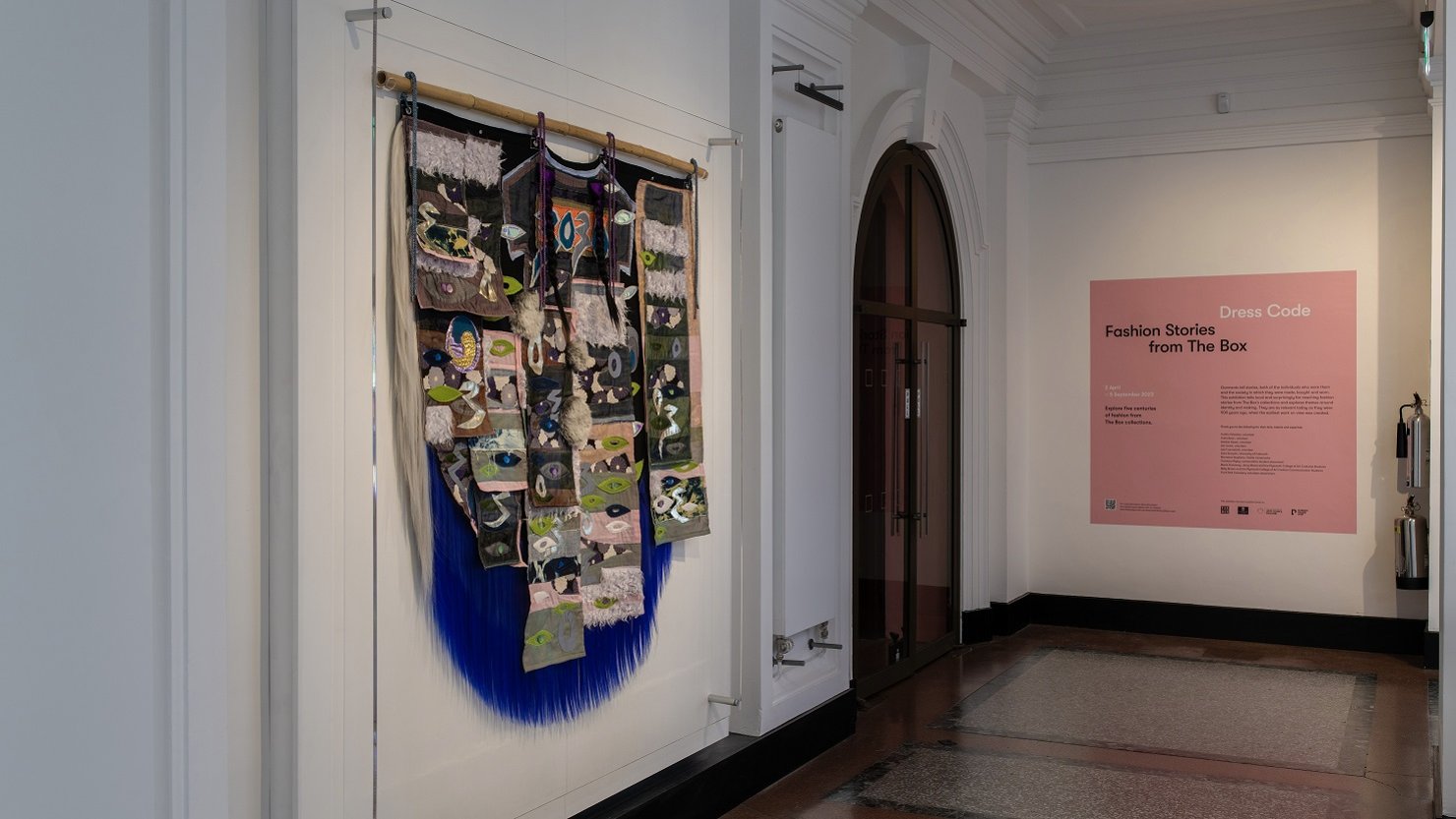 This cape is an extension into my interest with textiles, collage, costuming, cloaking, shapeshifting and theatrics. I made this cape thinking of my mother. We had a small garden when I was very young and there were a lot of over grown Chrysanthemums which we always had to work very hard at keeping back. Imsook is my mother's name and I made this 'superhero' cape as a small homage to her. I also like that the word Chrysanthemum has the word 'mum' within it.

Zadie Xa
Xa was born in Vancouver, Canada in 1983 and is now based in London. She earned an MA in Painting at the Royal College of Art in 2014 and a degree in Fine Art at Canada's renowned Emily Carr Institute of Art and Design in 2007.
Her practice is highly collaborative, and she has developed ongoing exchanges with dancers, musicians, actors and other artists throughout her career.
'91 Chyzanthemumz 4 Imsook' and a mask by Xa, titled 'Xixho', can both be seen on display for the first time since The Box acquired them, on our first floor until 5 June. Xa's exhibition, 'Long ago when tigers smoked' is also on display until the same date.