From Persia to Paisley to Plymouth.....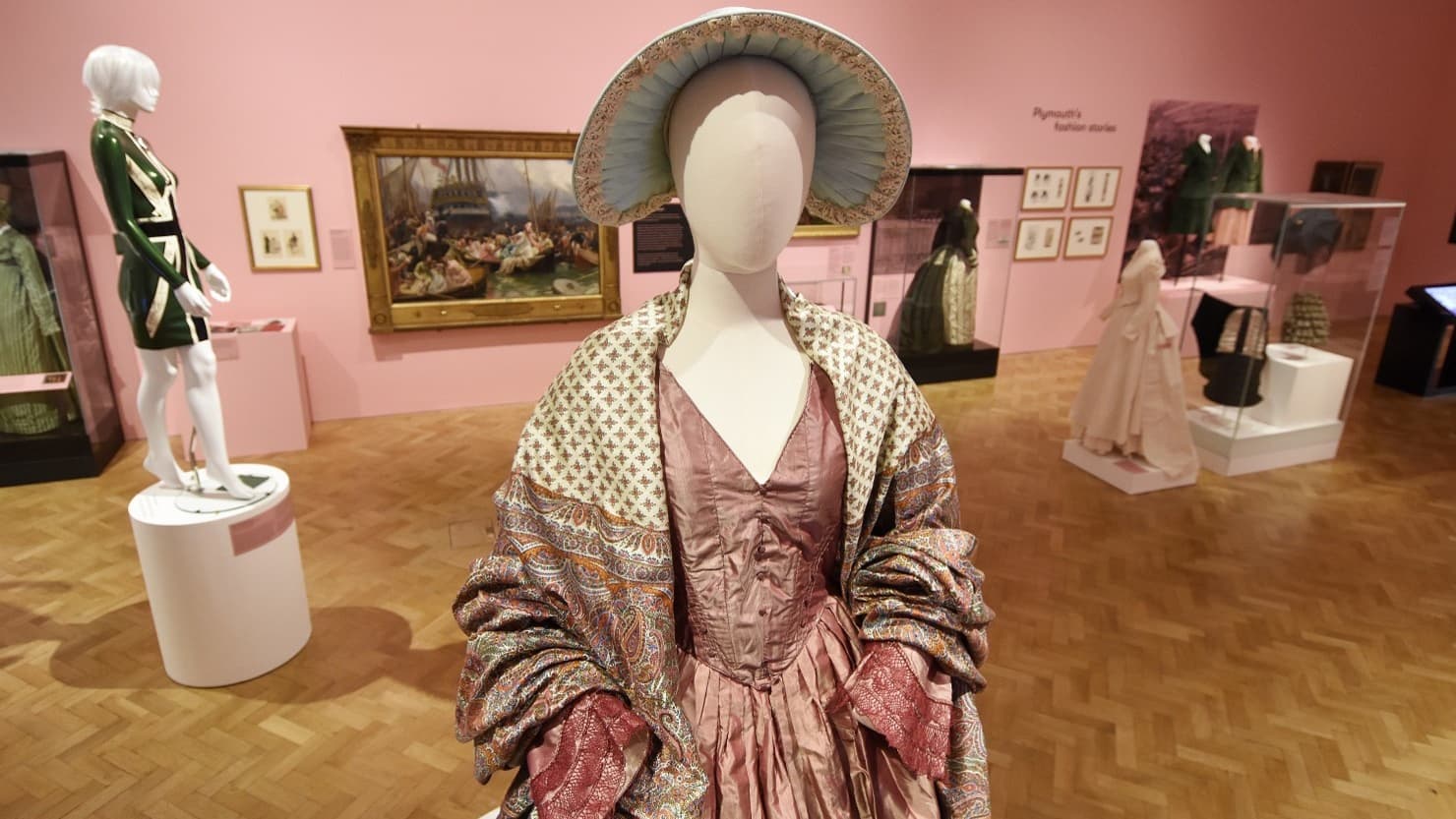 This beautiful outfit is one of many currently on display in our 'Dress Code – Fashion Stories from The Box' exhibition. The show gives a great insight into our costume and textiles collection, which isn't often displayed, and the stories that connect the garments and accessories it contains with Plymouth.
The dress dates from the 1840s and is made from shot silk with a red lace trim. The copper effect has been created by weaving with different coloured silk threads: cream and dark red.
At the time when the dress was created, fashions were highly structured with wide silhouettes. The bodice has been reinforced with thin steel 'strengtheners', while the skirt is supported by a layer of cotton padding that would have been worn over several petticoats.
The dress has been paired with a large and very beautiful printed shawl with a fringe. It dates from 1840-1870 and is made of silk with an intricate pattern that mimics the traditional tear-drop designs of Persian woven textiles.
Shawls from Northern India and other stops on the silk route were highly desired accessories in the first half of the 1800s, when the powerful East India Company began to import them. British weavers moved quickly to make affordable alternatives inspired by the delicate and skilful designs, including those in the Scottish town of Paisley.
Located near Glasgow, the Industrial Revolution turned Paisley from a small market town to an important industrial one. By the mid-1800s weaving had become the town's main business and, although shawls dropped out of fashion in the 1870s, the Paisley pattern has endured ever since.
It uses the Persian droplet motif, known as a boteh or buta (an example is pictured below). It's thought to have been a representation of a floral spray combined with a cypress tree – a symbol of life and eternity in the ancient Persian religion known as Zoroastrianism. The seed-like shape is also thought to represent fertility, and connects with Hinduism because of its resemblance to the yin-yang symbol.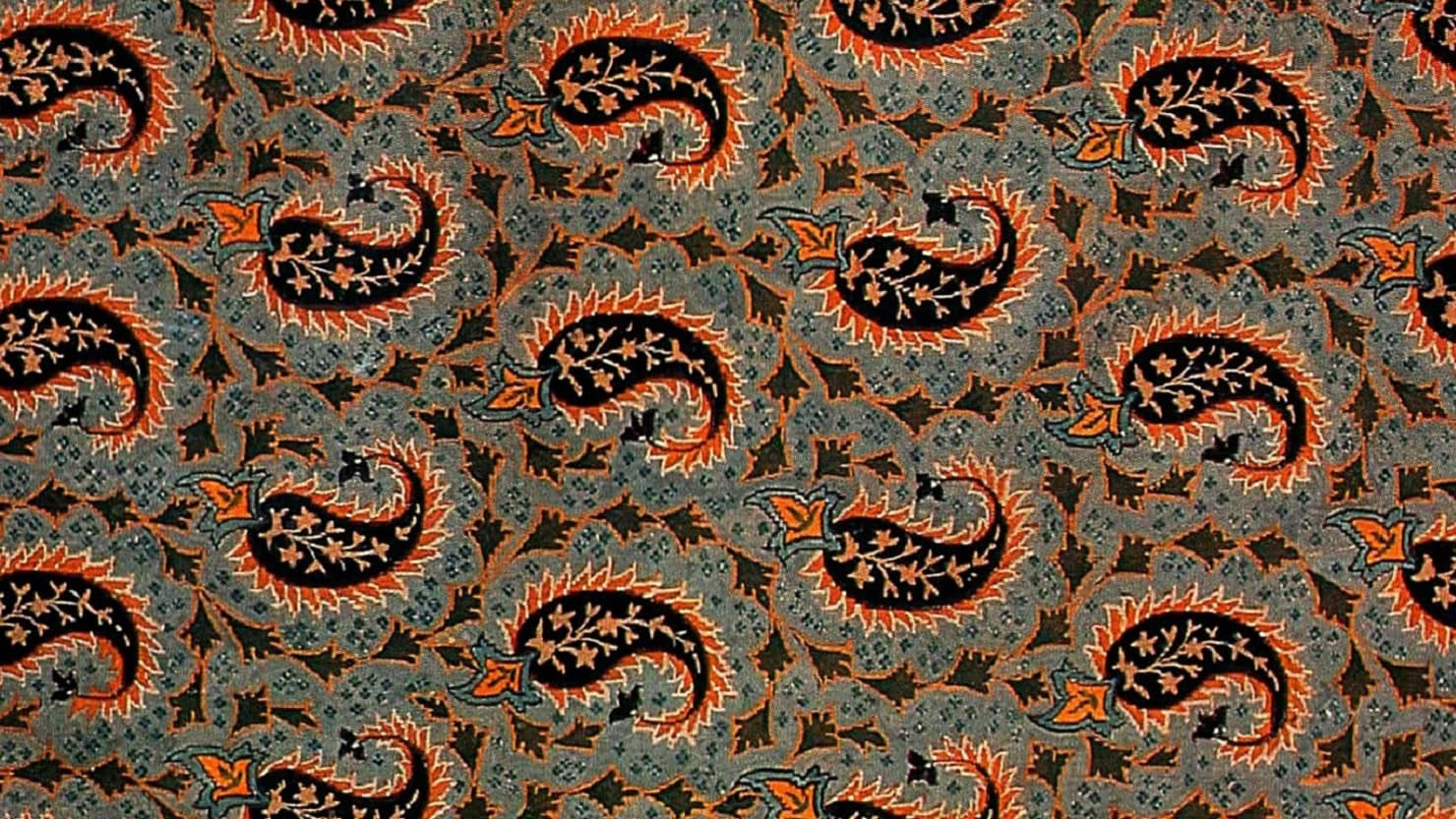 It's still hugely popular in Iran and South and Central Asian countries where it's woven onto fine clothing for weddings and celebrations in gold and silk thread. Here, it's been used on everything from high fashion to domestic wares and gifts. Even 'The Beatles' loved it and wore it frequently during their Eastern-influenced period in the late 1960s.
You can see the dress and shawl on display in 'Dress Code - Fashion Stories from The Box' until 4 September. Exhibition opening hours are 10am-5pm Tuesday to Sunday and Bank Holiday Monday. Admission is free and there's no need to book.