Labelled by Dail Behennah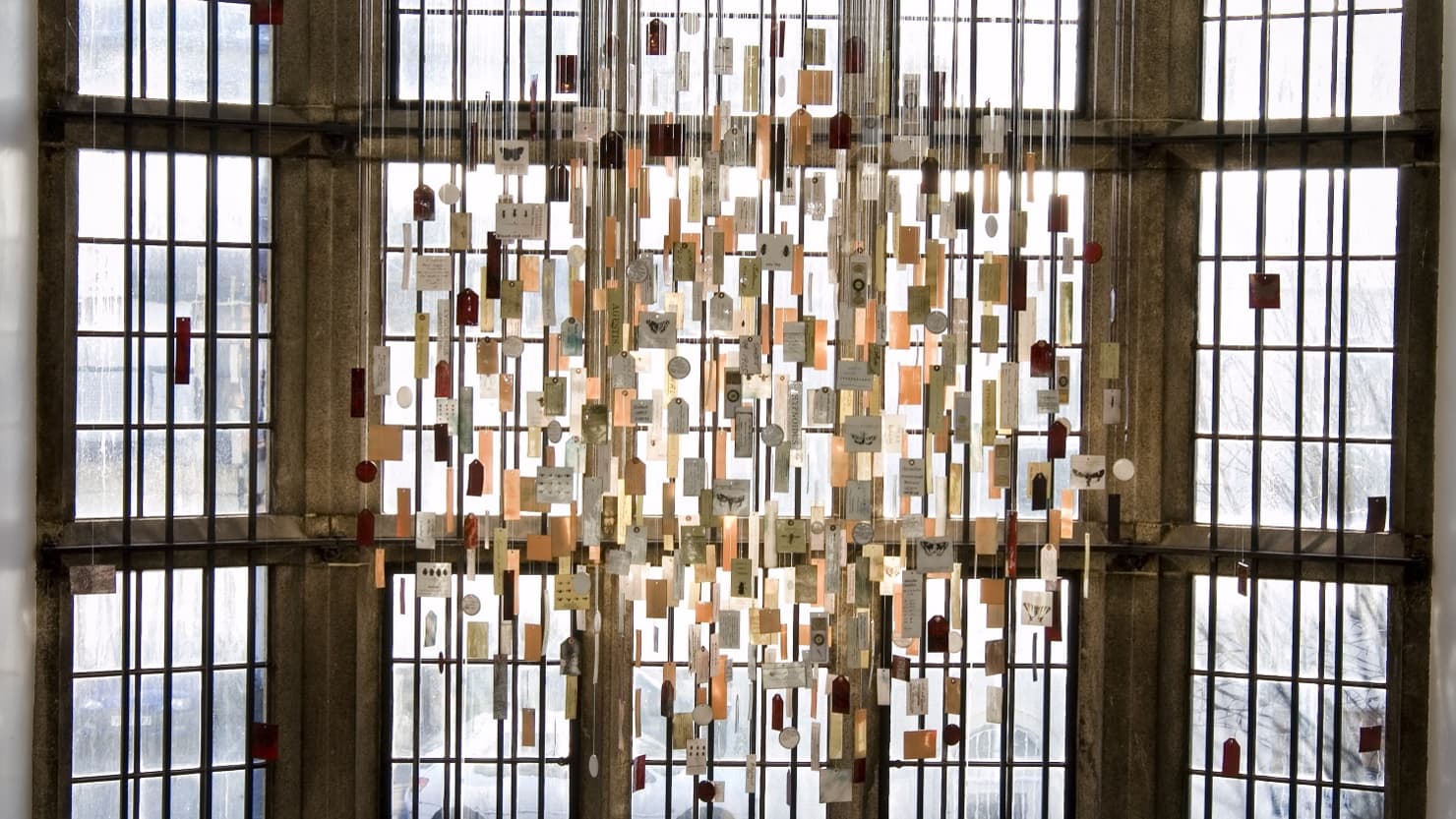 In response to the 'Breaking the Mould: Sculpture by Women since 1945' exhibition, we're highlighting some of the female artists and sculptors in The Box's collections. 'Labelled' by Dail Behennah was a beautiful installation inspired by our natural history collections that was displayed on the former Museum and Art Gallery's half landing from February 2009 until March 2010.
'Labelled' was part of the 'New Expressions' programme funded by Museums Libraries and Archives South West (MLA South West) and Arts Council England. It was a major initiative that aimed to open up new dialogues between audiences, contemporary artists and the wealth of historical material held in regional museum collections.
The work featured 500 hovering labels made from enamelled copper. Its aim was to highlight the impact of modern life on nature. Each label recorded a different species and was taken directly from the labels that document Plymouth's natural history collections.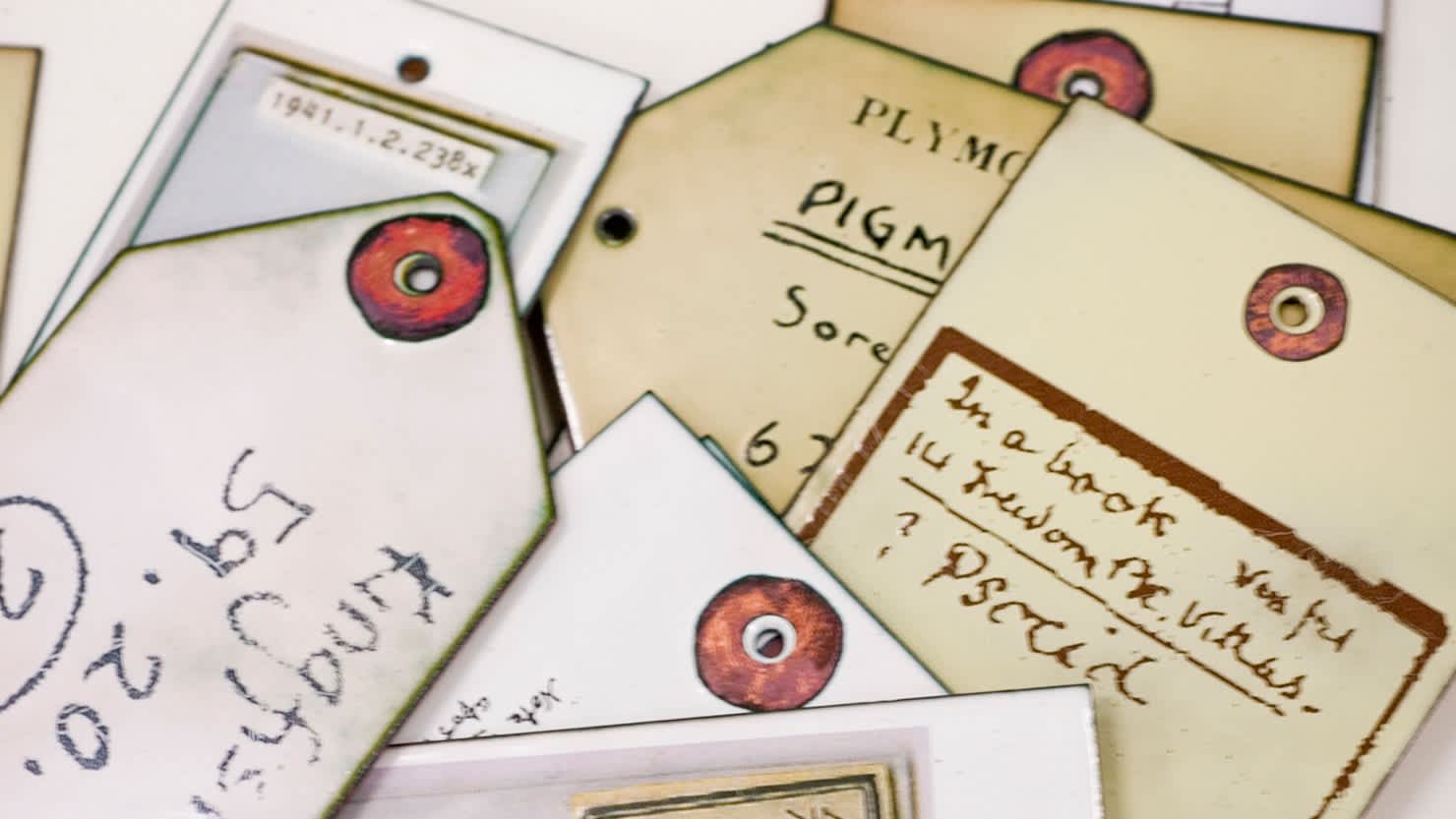 Artist Dail Behennah was born and educated in Plymouth and her work has been exhibited in the UK, USA and Japan. Prior to working with us she had undertaken major commissions for Harbourside in Bristol as well as Taunton and Somerset Hospital.
To represent living species, Dail created labels in varying shades of white, cream and brown. These were then punctuated by labels in more vivid colours to highlight species that are extinct or endangered.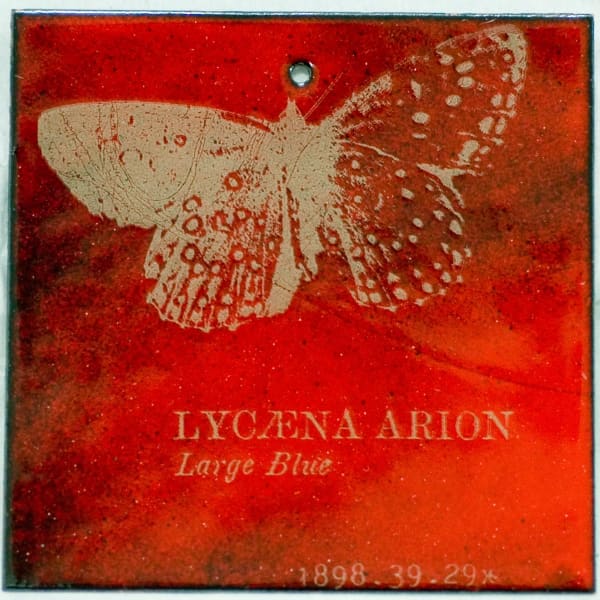 If museums didn't hold natural history collections, many of which were collected in the 18th and 19th centuries and are rarely seen due to their fragility, the information associated with these species would disappear with them. 'Labelled' draws attention to this often untapped resource and its continuing importance. It also highlights exactly how many species are currently under threat.

Dail Behennah, Artist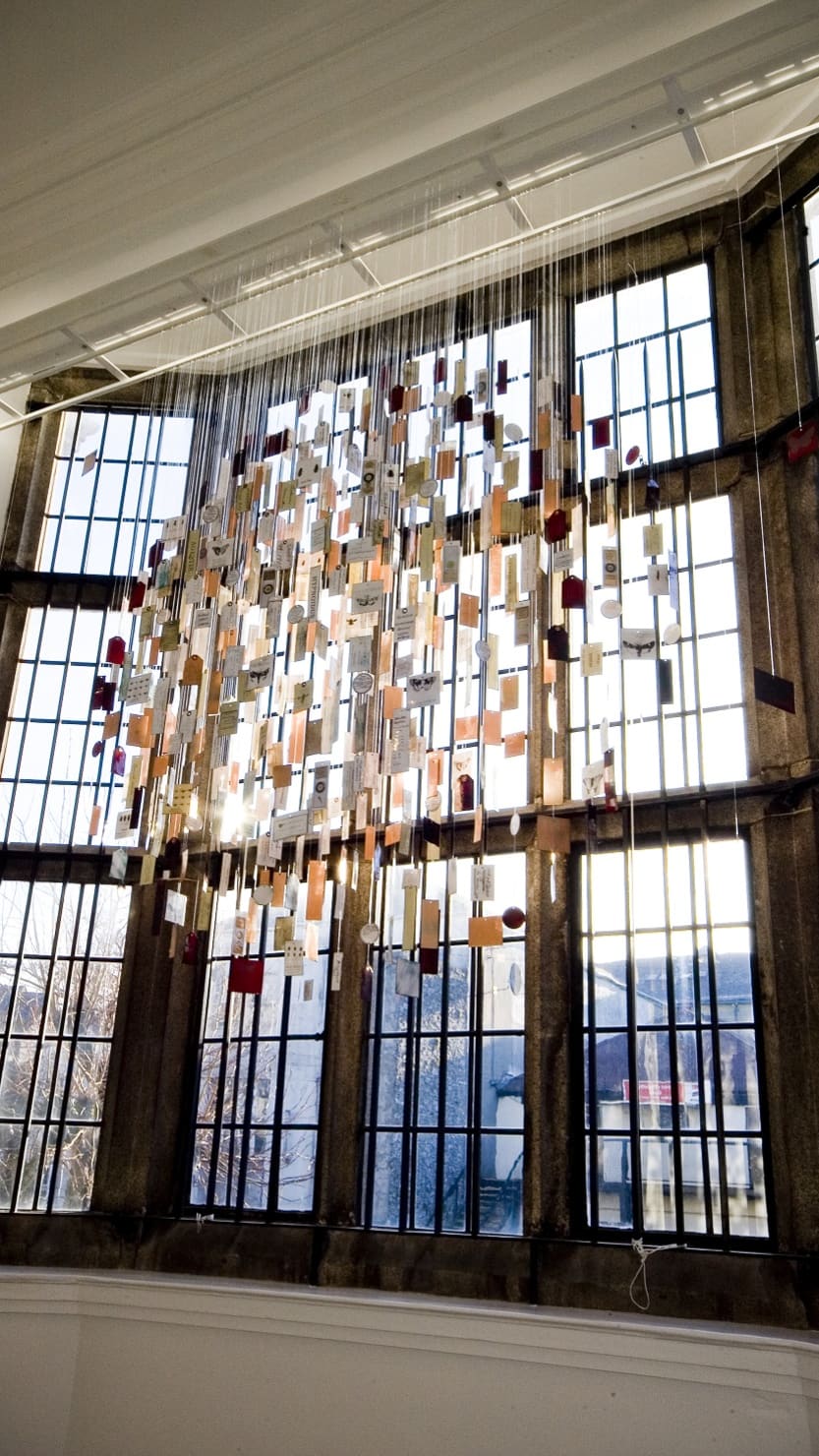 Once the work was on display the Museum ran a number of events inspired by 'Labelled' including enamel workshops for students and holiday workshops for families. Dail also gave a talk where she discussed her ideas and how they related to the work of famous scientist, Charles Darwin, whose 200th birthday was being marked across the UK during 2009.
'Labelled' was a major commission for us and one of the projects that set us on the path towards The Box and our approach to working with artists to create new work inspired by historic collections.
Visit 'Breaking the Mould: Sculpture by Women since 1945' (until 5 June) in St Luke's at The Box and The Levinsky Gallery at the University of Plymouth to see the work of more than 40 different British female artists. Admission is free and there's no need to book.