Plaster People and Present Traces - Blonde by Maurizio Anzeri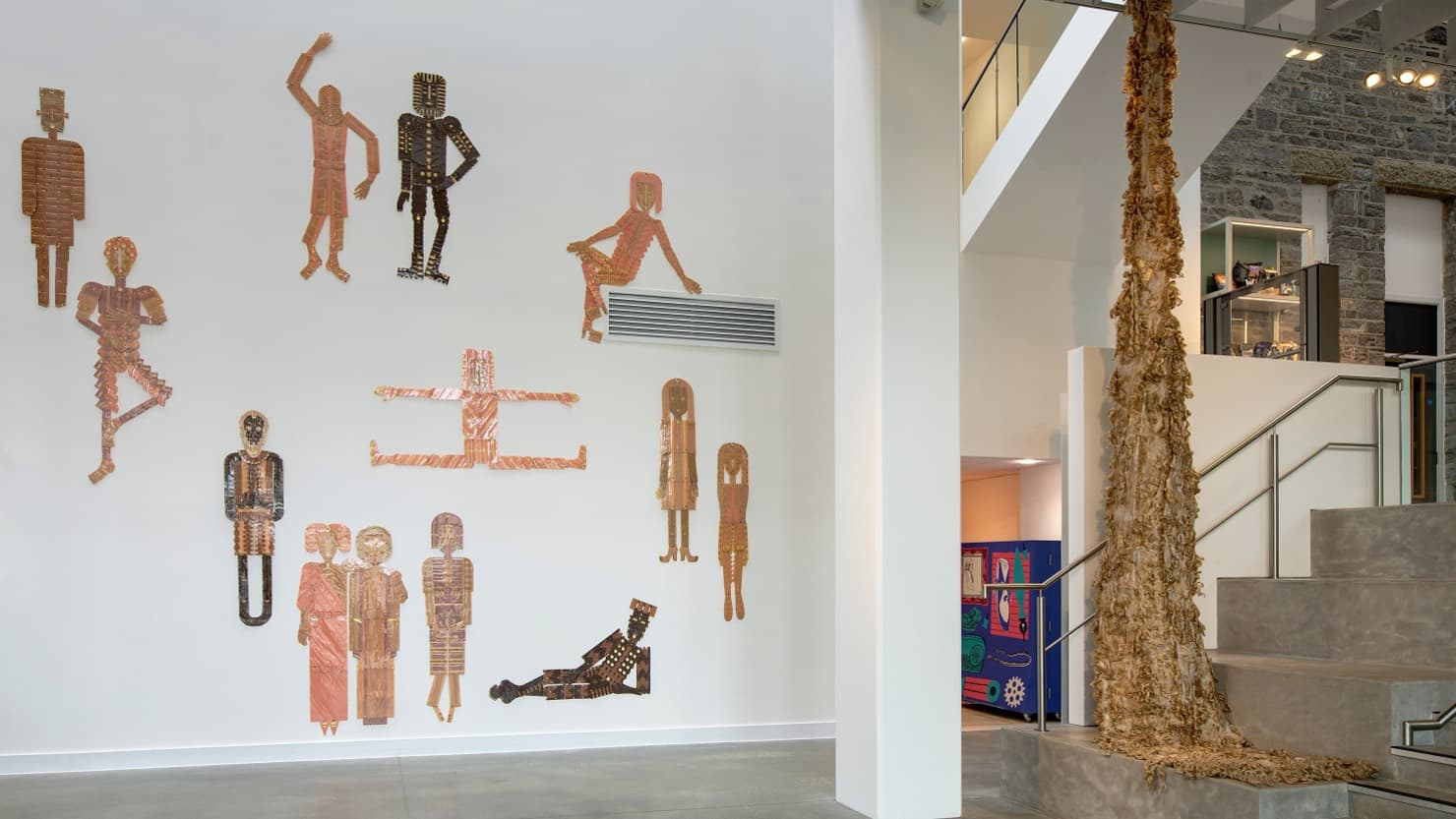 When you arrive at The Box this group of works by Italian artist, Maurizio Anzeri are one of the first things you see. They use everyday items to create something altogether different, and also give an insight into Anzeri's wide ranging artistic practice.
Plaster People is a new series of 13 life-sized figures made from plasters in a variety of skin colours. Anzeri has positioned them in different groupings and poses on the large wall in our South Hall.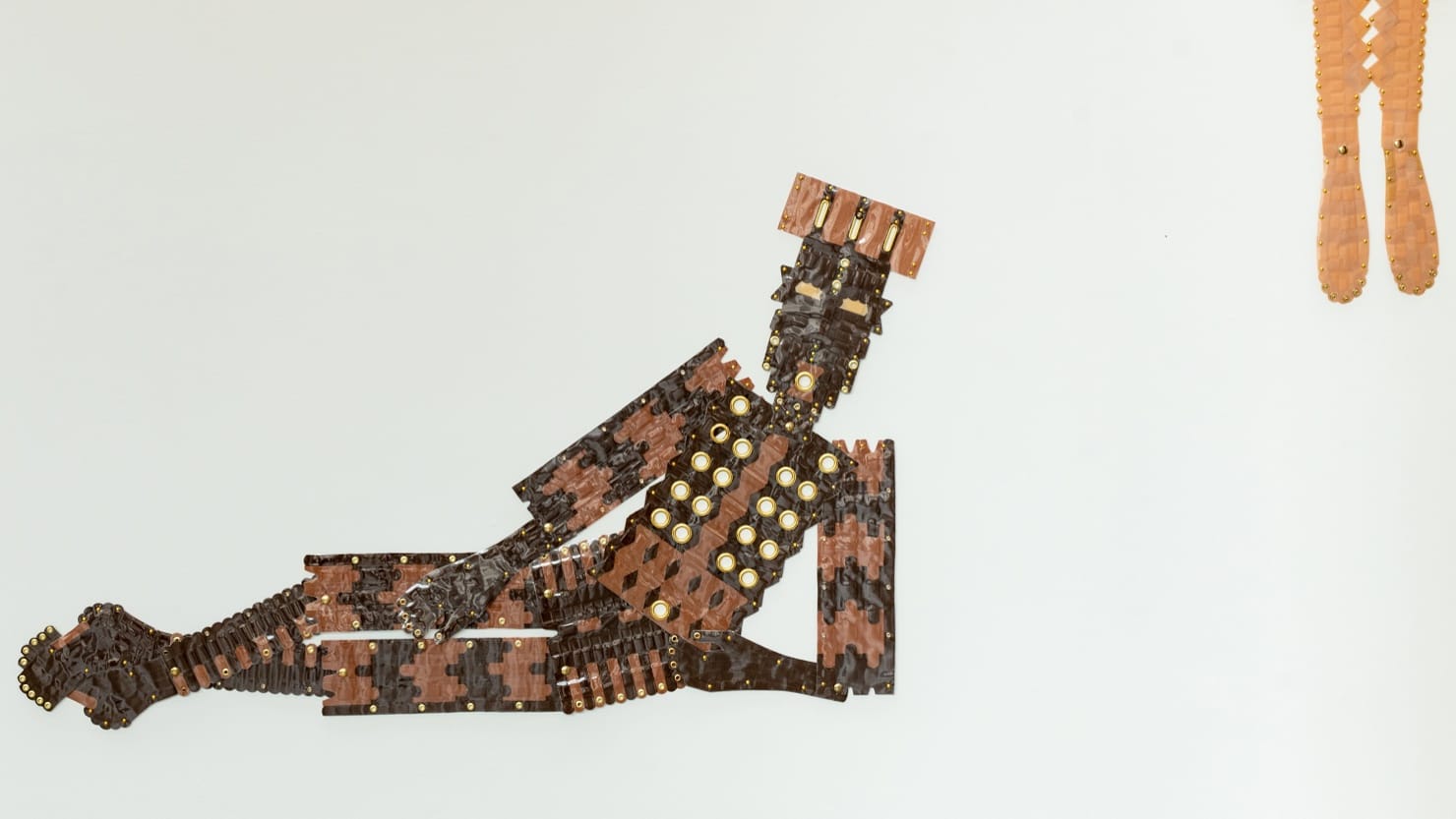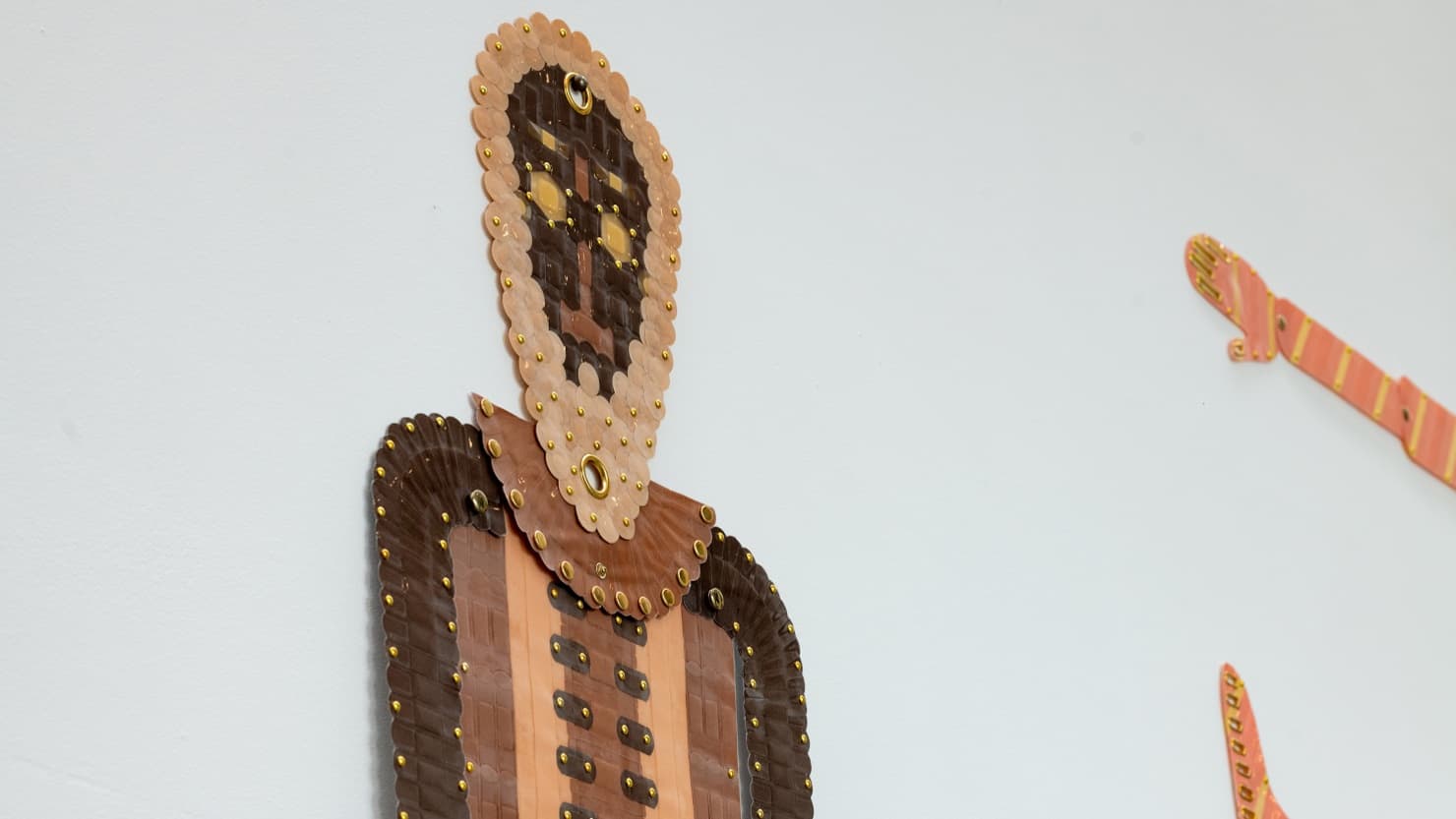 I take inspiration from my own personal experience and observation of how, in other cultures, bodies themselves are treated as living graphic symbols.

Maurizio Anzeri
Throughout his career, Anzeri has avoided the predictable or traditional, focusing instead on experimenting with different media and techniques. Plaster People continues that approach.
It's a work that also connects with a theme The Box has been exploring since it opened in 2020; looking at ideas of 'making' and how contemporary artists use different processes and materials, including readymade materials, to create new work. We found it interesting that, during a global pandemic, Anzeri chose to make his figures using a material connected to recovery and healing.
To the right of Plaster People you can see Present Traces – Blonde, a large sculptural form made from synthetic hair and which is suspended from the ceiling.
Anzeri studied Sculpture and Graphic Design at Camberwell College of Fine Arts and also has an MA in Fine Art and Sculpture from The Slade School of Fine Art. He has worked on a number of pieces made from synthetic hair. Red and black versions of Present Traces also exist and a wearable sculpture called Little Black Dress can currently be seen in our 'Dress Code - Fashion Stories from The Box' exhibition.
I consider hair to be the most sculptural aspect of the human body.

Maurizio Anzeri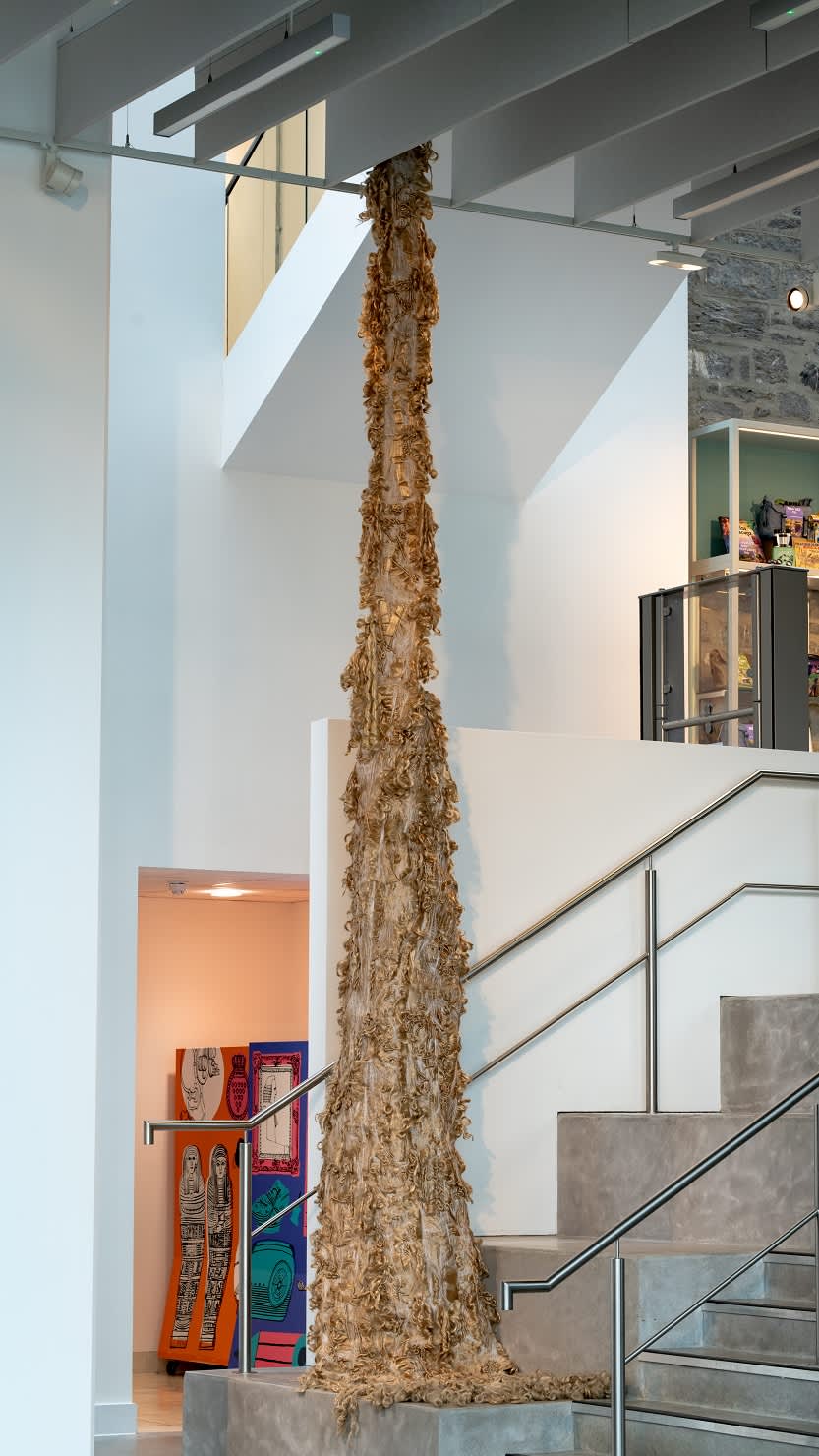 In her article about Anzeri's work titled 'Needle Heads', Mariuccia Casadio describes Present Traces – Blonde as looking like 'a long trailing dress' that feels 'like something a person has left behind but (which) somehow has a personality itself.' Like Plaster People, it's a work that uses something familiar to create something unexpected.
You can see Plaster People and Present Traces – Blonde in our South Hall until 11 September. You can see five maps of the world created by Anzeri in our Active Archives gallery until 11 September. You can see Little Black Dress until 4 September.
From 6 August-11 September, new works and a selection of Anzeri's practice from the last decade will also be presented in The Levinsky Gallery at the University of Plymouth.