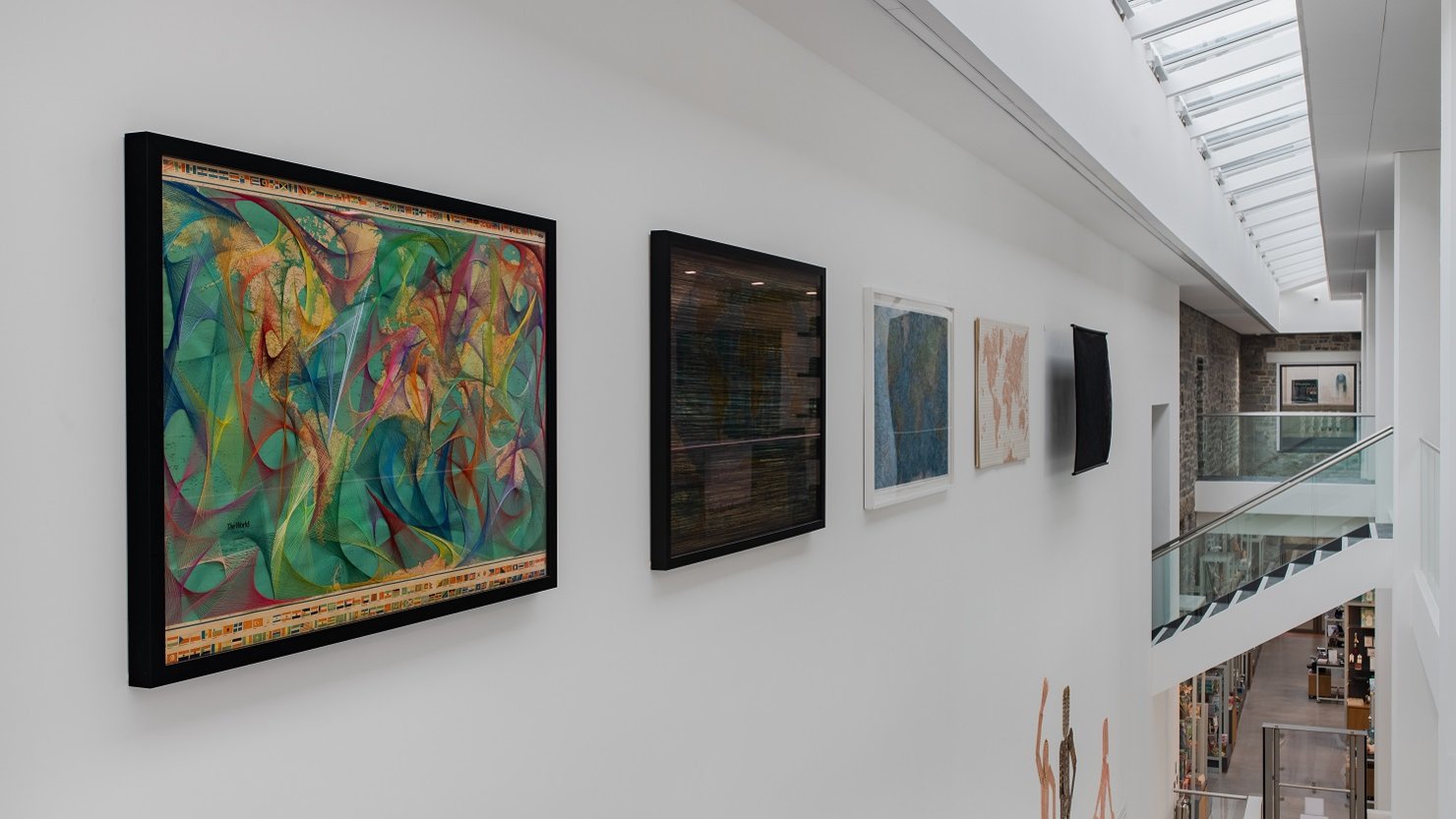 Works by Italian artist, Maurizio Anzeri can currently be seen in a range of locations throughout The Box. They give a brilliant insight into the variety of media Anzeri works with; from sculpture and drawing to embroidery and traditional craft techniques. These five maps of the world can be viewed in the Active Archives gallery and also encompass a range of materials and techniques. Read on to find out more.
Anzeri has created the maps over the course of the last decade, as he's been exploring ideas of healing, mending and re-connecting. Peoples' views and experiences of the world and the way we connect with each other has completely changed in that time because of international travel, digital, conflict and, more recently, the COVID-19 pandemic.
Using embroidery, plasters and masking tape, the maps have become a meditation about feelings of loss, displacement and isolation. On some the world has been embellished with extra layers. On some the detail has been enhanced or drawn over. On others the world is almost obscured.
Moving from left to right, the first map was created in 2021 and has the same title as Anzeri's overall exhibition, On The Move. It features brightly coloured embroidery on a found map. Next to it is Gold, which was created in 2011 and takes the same approach. Anzeri made the third map, titled City in 2008. It's a drawing on paper which contains a huge amount of detail.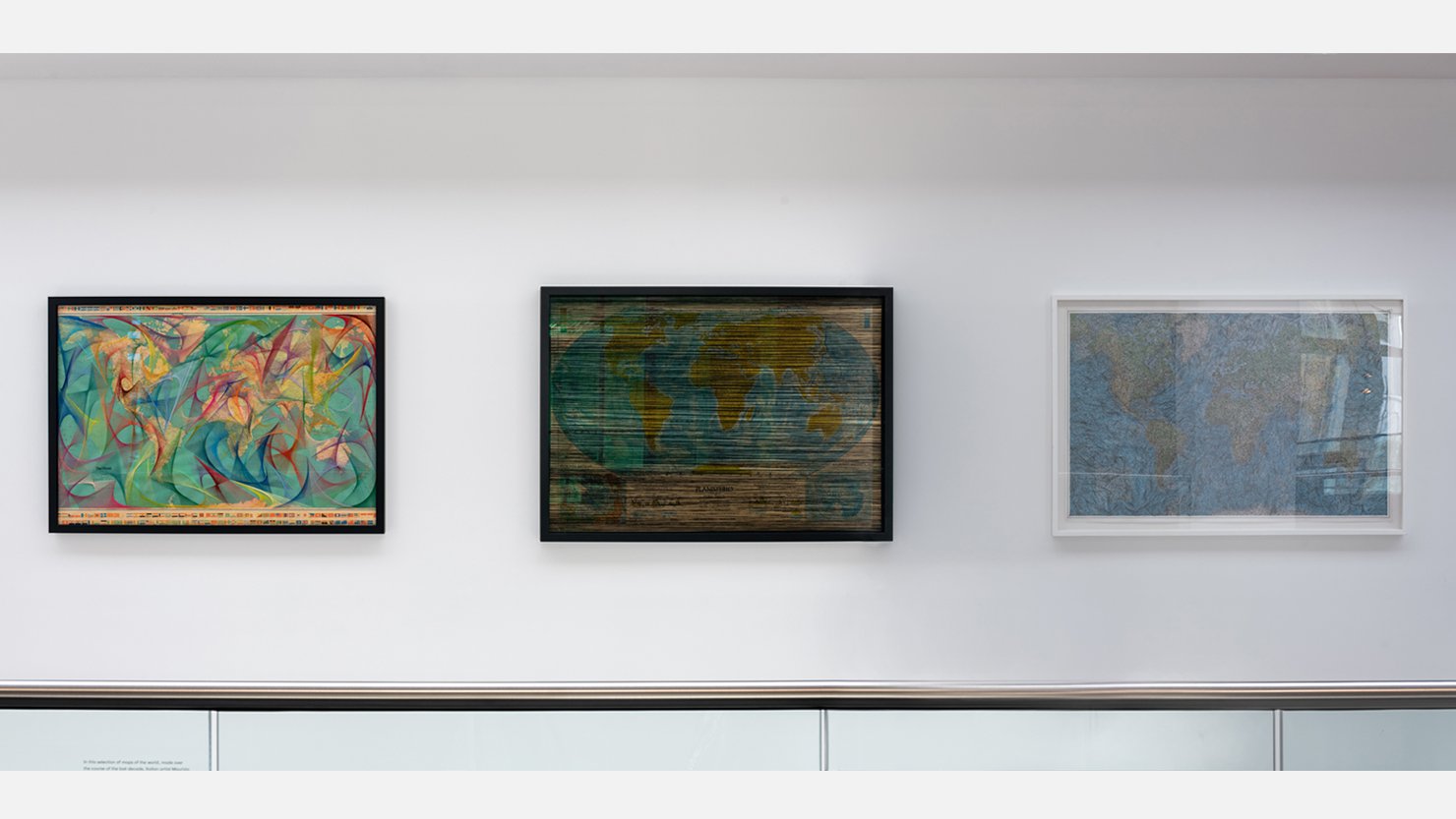 Plasters Map I is next. Made in 2021, it recreates the world using plasters and masking tape and nods to the 13 Plaster People figures you can see on ground floor of The Box.
The final map, Black was made in 2012 and features crochet on lining fabric. In the image below you can see the detail, but in a different light the world is almost hidden.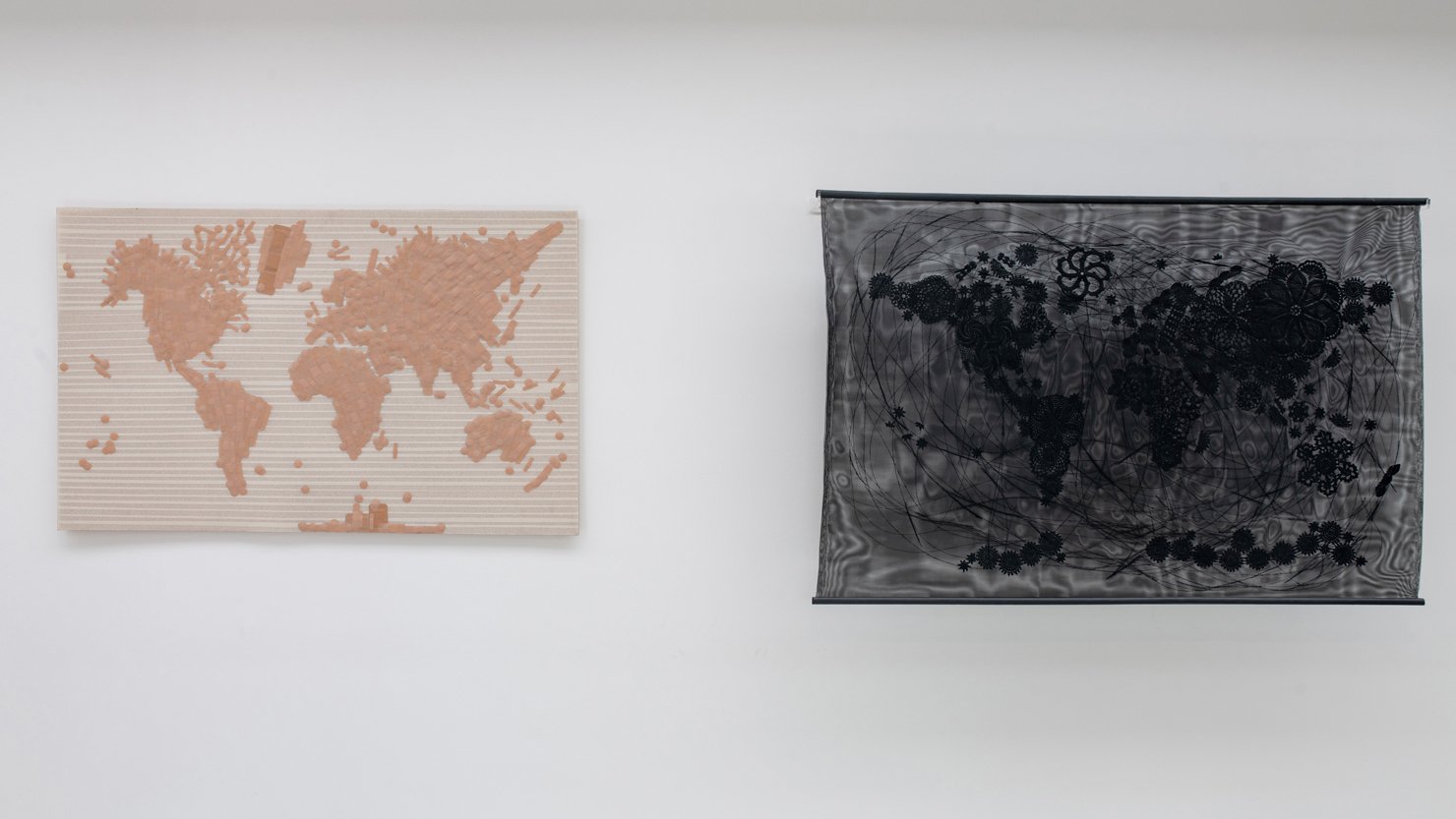 When he's working on the maps, Anzeri's choice of materials is never predetermined, and this is a body of work with no end date:
It comes with spending time with the maps in the studio. It is unpredictable. The maps are an ongoing project for me: a passion, an obsession.
Until 11 September, you can see also see Anzeri's Plaster People and Present Traces – Blonde, a sculpture created from synthetic hair, in South Hall. Until 4 September, you can see Little Black Dress, a wearable sculpture created by Anzeri in 2000, in 'Dress Code - Fashion Stories from The Box'.
Later this summer, an exhibition will be displayed in The Levinsky Gallery at the University of Plymouth highlighting even more of Anzeri's works.