Is this Elizabeth I's signature?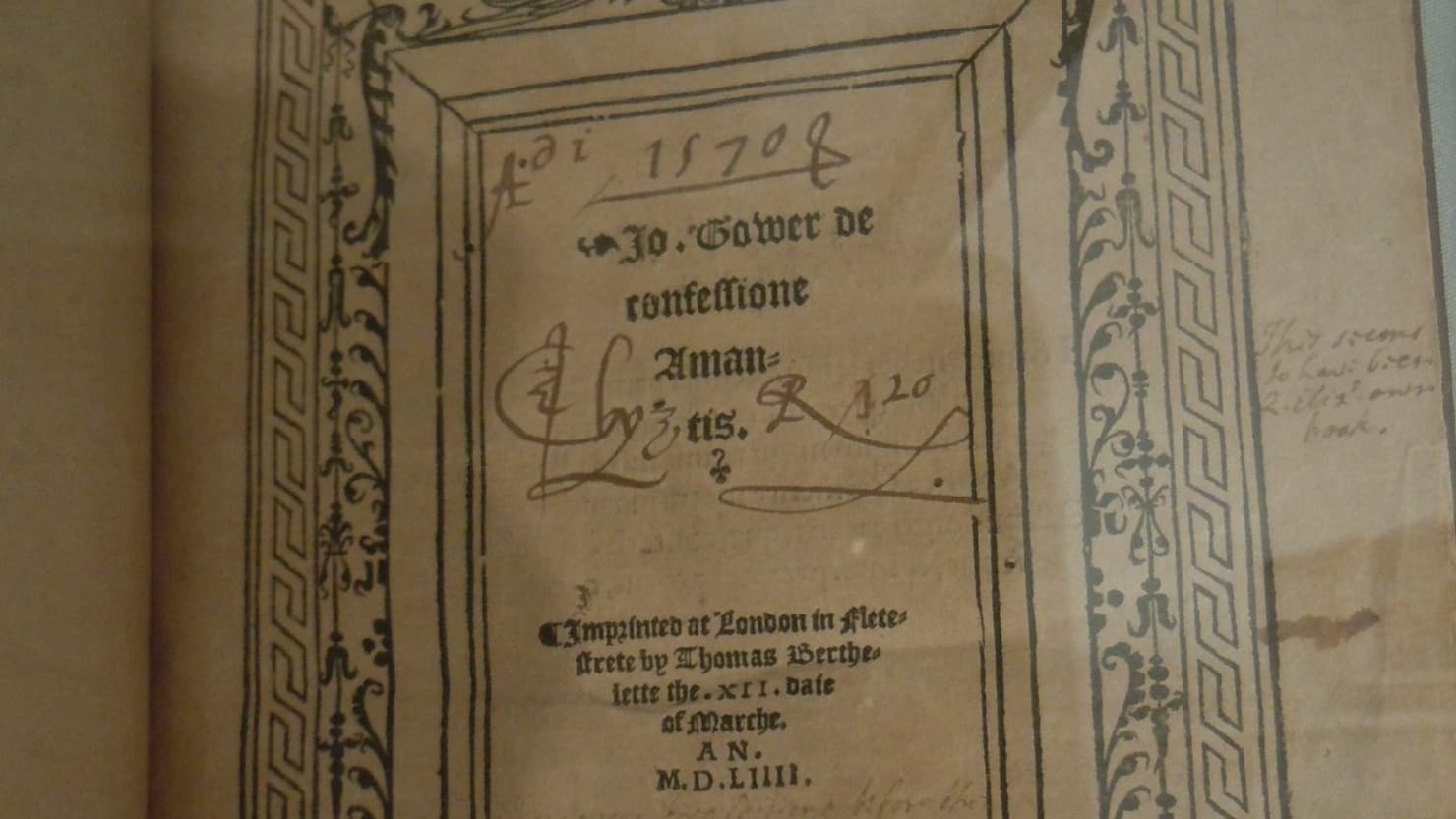 We're displaying a famous portrait of Queen Elizabeth I in our '100 Journeys' gallery throughout 2023. The painting is on loan from The Woburn Abbey Collection and is show alongside materials relating to Sir Francis Drake. We also have a small number of items in our collections relating to Elizabeth I, including a book we believe she actually signed.
Elizabeth I (1533-1603) was the daughter of King Henry VIII and Anne Boleyn and the fifth and last monarch of the Tudor dynasty. To some, her reign of over 40 years is considered a 'golden age' in English history and a time when music, poetry, literature and theatre flourished. But it was also an era of deadly competition between England and Spain for plundered treasures from the Americas and control of the world's oceans.
De Confessione Amantis (or The Lover's Confession) by John Gower, is a narrative poem written around 1390 and dedicated to King Richard II. Gower was a contemporary and friend of Geoffrey Chaucer - the 'Father of English Literature' and the greatest English poet of the Middle Ages.
The poem is often cited as the origin and inspiration for a play called Pericles, which was partly written by William Shakespeare. As a great reader, Elizabeth I would have known about it and probably owned a copy.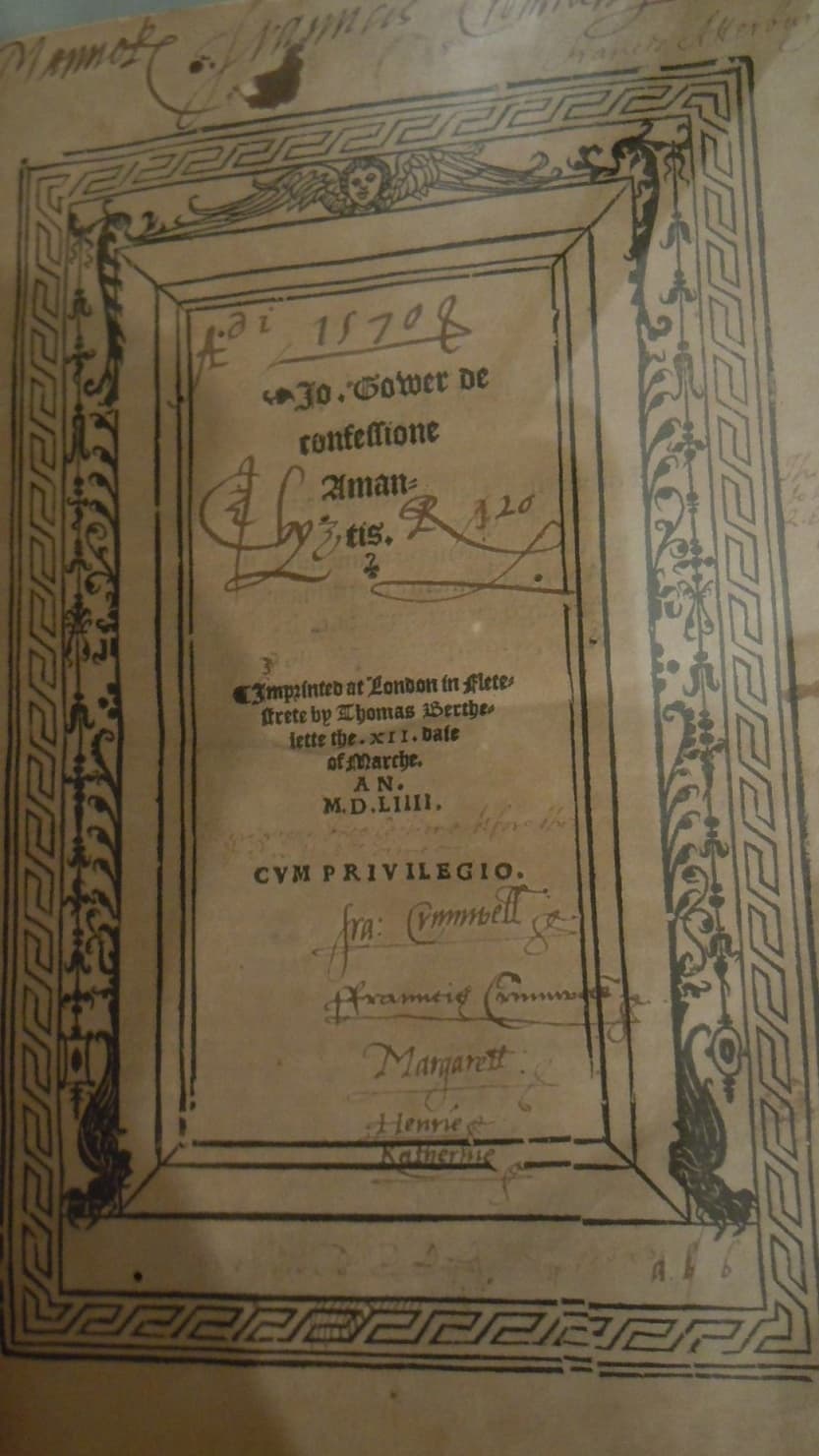 Our edition of the book dates from 1554 - showing it was still popular more than 150 years after it was originally written. It's part of our Cottonian Collection - an outstanding group of several thousand pieces of art including oil paintings, furniture, prints, drawings, books and sculpture.
Look closely at the title page pictured here and you'll eee that the owner's signature looks like it could Elizabeth I's. Could this edition have actually belonged to her?
You can find out more about The Armada Portrait of Queen Elizabeth I here and see it on display in our 100 Journeys gallery throughout 2023. The gallery is open 10am-5pm Tuesday to Sunday and selected bank holidays. Admission is free and there's no need to book.