Someone Who Waits by Spencer Gore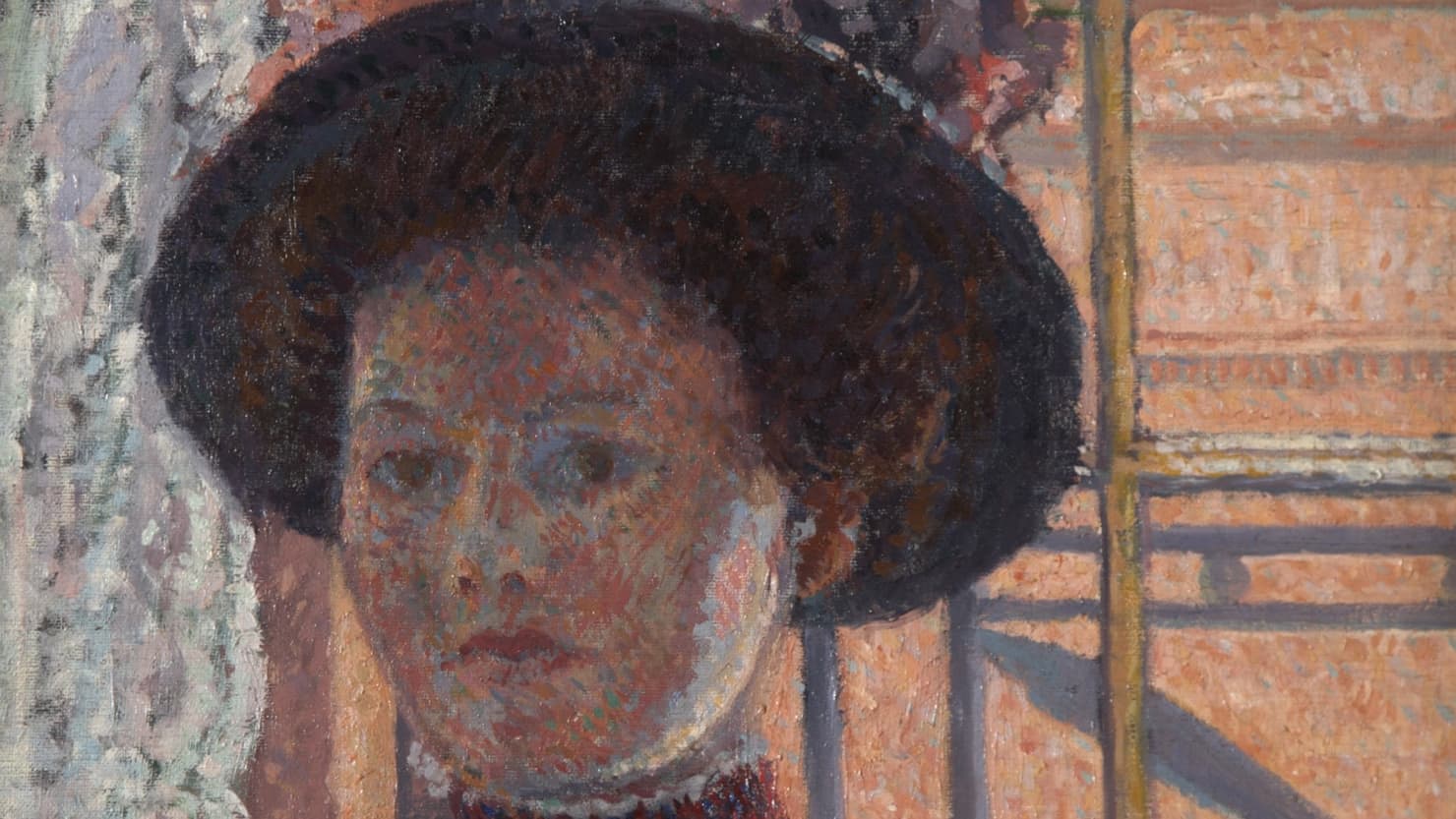 This oil painting, which dates from 1907, was purchased for Plymouth's permanent art collections from the artist's widow in 1958. It's called 'Someone Who Waits' and was painted by Spencer Gore (1878-1914). It's one of the many works of art currently on show in our 'Dress Code: Fashion Stories from The Box' exhibition.
Gore was an important member of the Camden Town Group of artists. He discovered his love of art as a school child and went on to study at the Slade School of Fine Art from 1896 to 1899. From 1900 to 1904, he spent time in London, Somerset and Dorset painting landscapes and theatrical subjects. He also visited Madrid and travelled in Normandy, France.
Shortlived and turbulent, the Camden Town Group existed from 1911 to 1913. It staged three exhibitions of its work during a period in British Art that witnessed a crucial shift from the sentimentality and idealisation of Victorian times to more realistic depictions of life.
Portraiture had previously glorified sitters as individuals and often celebrated their achievements. Creating portraits presented the Camden Town artists with the opportunity to examine their sitters at face value. They painted them in their everyday clothes, surrounded by the objects of everyday life. Gore once said:
If painting a portrait… it's not the business of the painter to dress his sitter to show his taste in dress, but to have them in clothes naturally characteristic of them.
This painting shows Gore's interest in the use of colour and the technique of applying separate small touches of different colours to form an overall image. There's a lot of ambiguity in it. Is the woman in the flowered hat his wife or an unidentified female? Is she waiting for the bowler hatted figure in the background or is he waiting for her? Is he about to arrive or has he just left?
What is known is that the man in the bowler hat is Gore's great friend and fellow Camden Town Group member, Walter Sickert (1860-1942). When Gore died prematurely from pneumonia at the age of just thirty five, Sickert wrote:
It is my privilege to have observed at close quarters the development of Spencer Frederick Gore ...Expression descended like snowflakes on his canvases, varied, adequate, and economical. He painted with the reticence and the measure of the great gentleman that he was.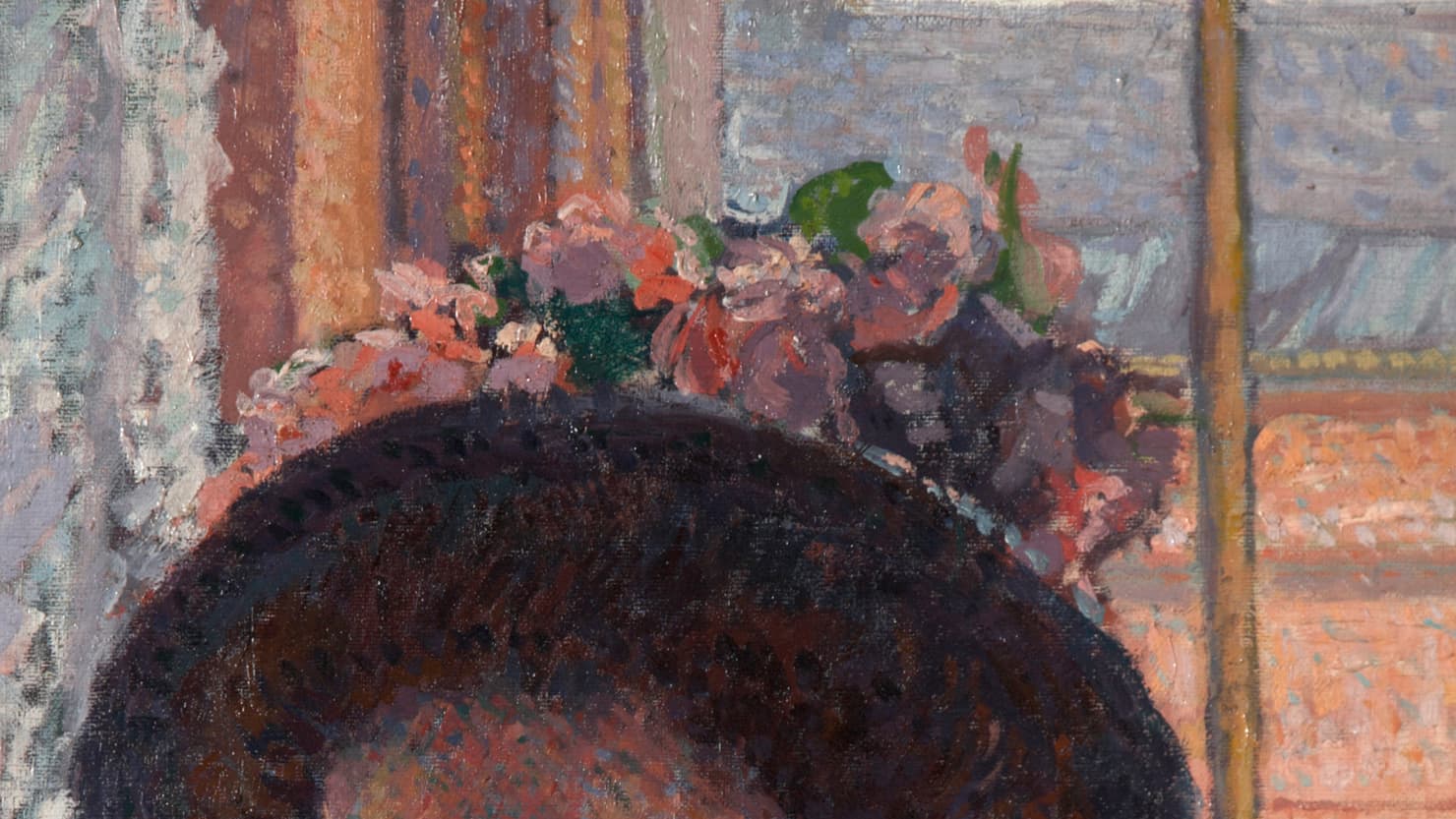 The painting is shown alongside three other works in the 'Dress Code' exhibition to help portray four centuries of hats and head-coverings. The woman's hat has been expensively embellished with silk flowers; a reminder that hats were (and sometimes still are) bold fashion statements that are often bought and only worn once.
See the painting on display in 'Dress Code - Fashion Stories from The Box' - on display until 4 September. The exhibition is open 10am-5pm Tuesday-Sunday and Bank Holidays. Admission is free and there's no need to book.