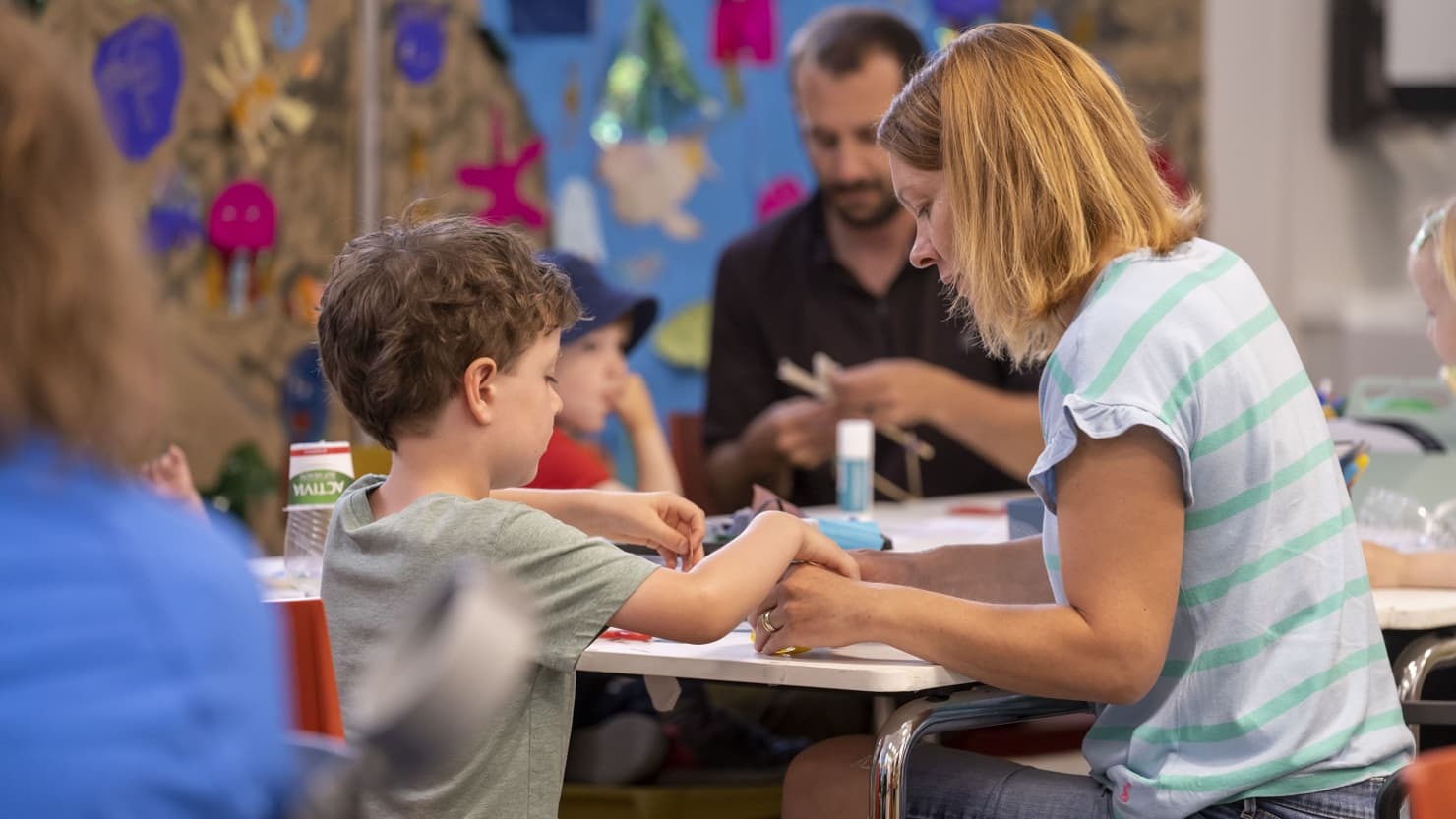 01 Apr 2023 - 22 Apr 2023
Activities will be on offer on 1, 2, 4-6, 11-15 and 22 April
Join us at The Box on selected dates throughout the Easter holidays and on Earth Day to learn more about the remarkable Six-Banded nomad bee - Britain's rarest bee that lives close to us in South Devon. We'll have a range of brilliant craft activities on offer and some visiting experts who'll be sharing their knowledge too.
More info
Drop in for as little or as long as you like. See below for more details about our planned activities!
Free admission. No need to book.
Easter Holidays: 1, 2, 4-6 and 11-15 April
Each day
Try your hand at our local bees 'Spotter Guide'.
1, 2, 5 and 6 April
Make Long Horned Bee headdresses or masks.
4 and 11 April
Life on the Edge will be with us making wildflower seed balls and Long Horned Bee pompoms.
12, 13, 14 and 15 April
Make Nomad Bee puppets.
Also, on 5 and 12 April
Join our Natural History Curator, Sarah Marden from 11am-12pm and 2pm-3pm to see bee specimens from our collections and learn some fascinating facts.
Earth Day 2023: 22 April
All the activities from our Easter Holiday sessions will be on offer – plus, make solitary bee homes with bamboo!
Our 2023 Easter holiday and Earth Day activities are part of The Wild Escape, a major project linking museums, schools and children across the UK. The project is led by the Art Fund and supported by Arts Council England.