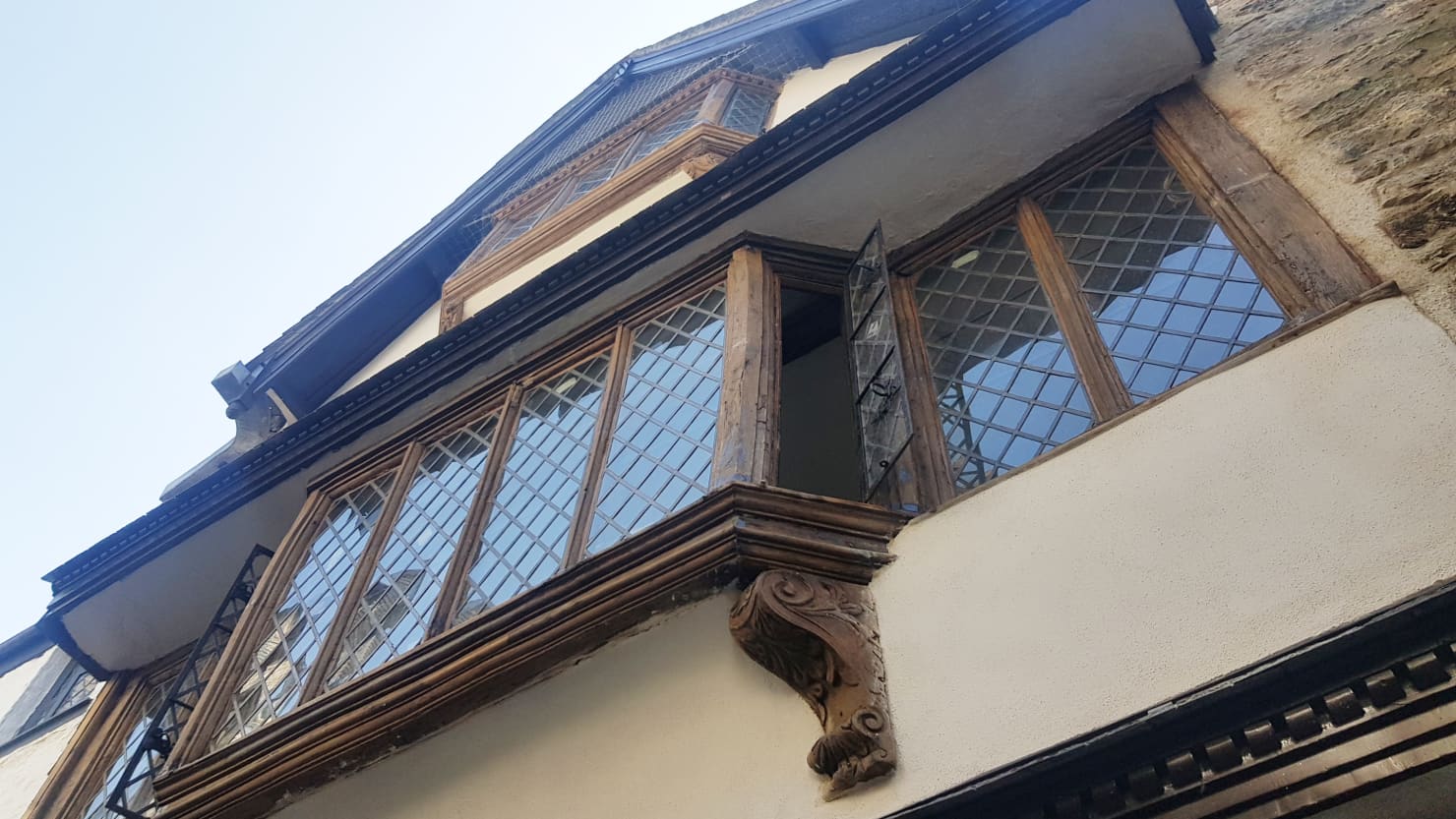 Open 10am-5pm Tuesday to Sunday and Bank Holidays - come and experience a rare surviving historic property that dates from the late 1500s.
Built when Plymouth was a thriving port, Elizabethan House underwent a major restoration in 2020/2021 as part of Plymouth's Mayflower 400 commemorations. If you'd like to visit, there are two different options for you to choose from.
Self-Guided Visit
Look around the House at your leisure and chat to our staff and volunteers if you'd like more information. The audio-visual elements will be set to 'ambient' mode, offering background sounds to enhance the props and scenes in each of the rooms.
You can book this option via the button below, or pay on the day either at the House of the nearby Tourist Information Centre.
Guided Visit
Enjoy an immersive yet authentic journey around the House as part of a group of up to 12 people.
Meet some of the many characters who've lived in it since it was built more than 400 years ago, including the first owner, a washerwoman and a wig maker. Get a glimpse at the House's architecture and see what life was like for the rich and the poor. Projections, images and smells all add to your experience as the 'voice' of the House shares her memories with you and leads you through each room.
To enquire about a guided visit to the House please email us.