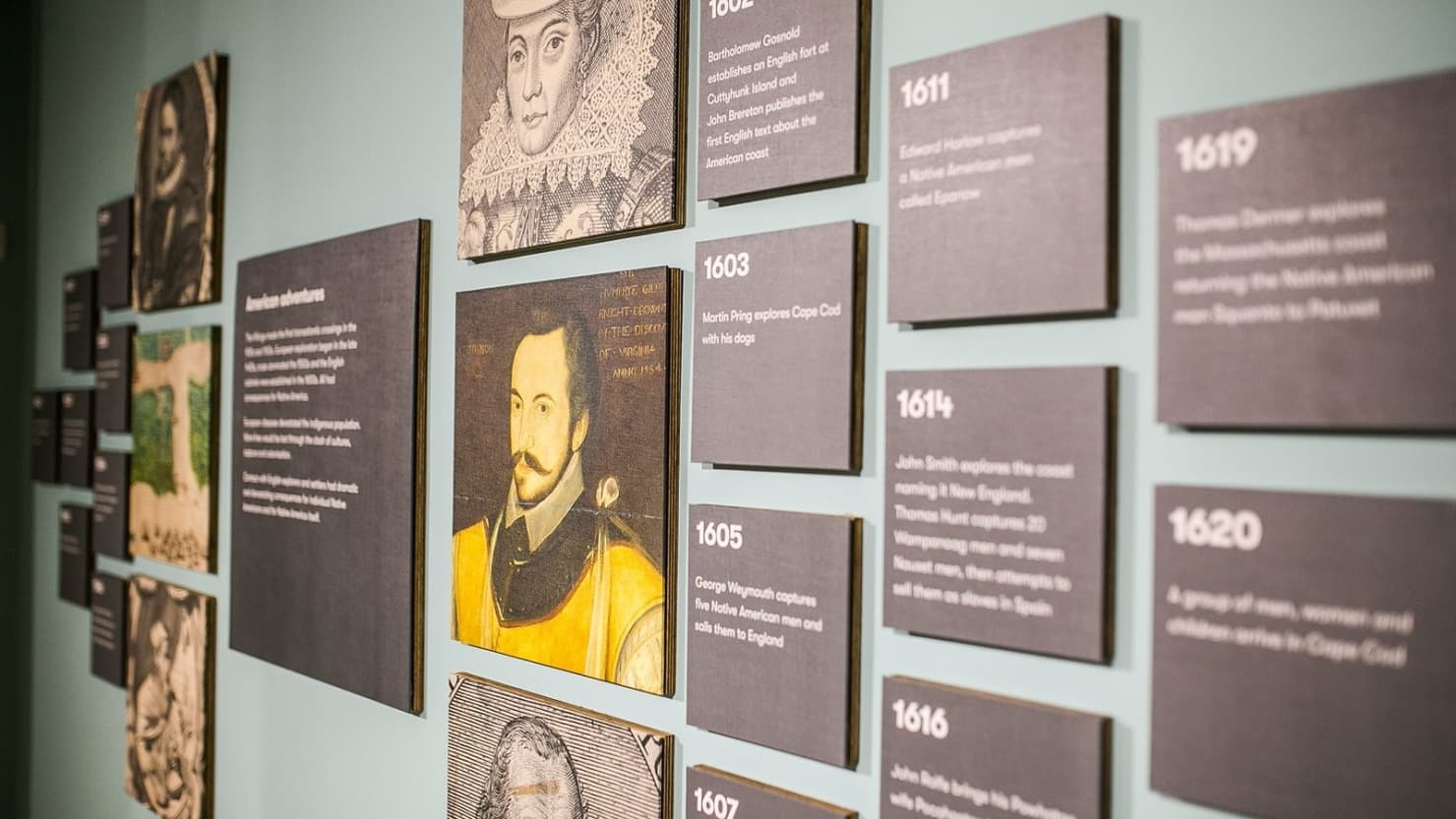 The Mayflower Museum, located opposite the Mayflower Steps on Plymouth's historic Barbican, explores the Mayflower story in new ways.
Travel over three floors experiencing history and encounters, exploration and impacts and commemoration and legacies.
The displays incorporate elements from The Box's award-winning 2020 Mayflower 400: Legend and Legacy exhibition, and consider the impact of English colonisation on indigenous communities, in 1620 and now. They also reflect on the commemorations that have taken place over time and England's changing and enduring relationship with America.
Younger visitors can enjoy a special 'Turtle Island' animation. Using period objects, maps and music it tells the story of the emergence of America. Children can also follow a trail to learn about Wampanoag life and culture, as well as the Mayflower and its passengers.
Make a saving with a Historic Sites Joint Ticket valid for 7 days!