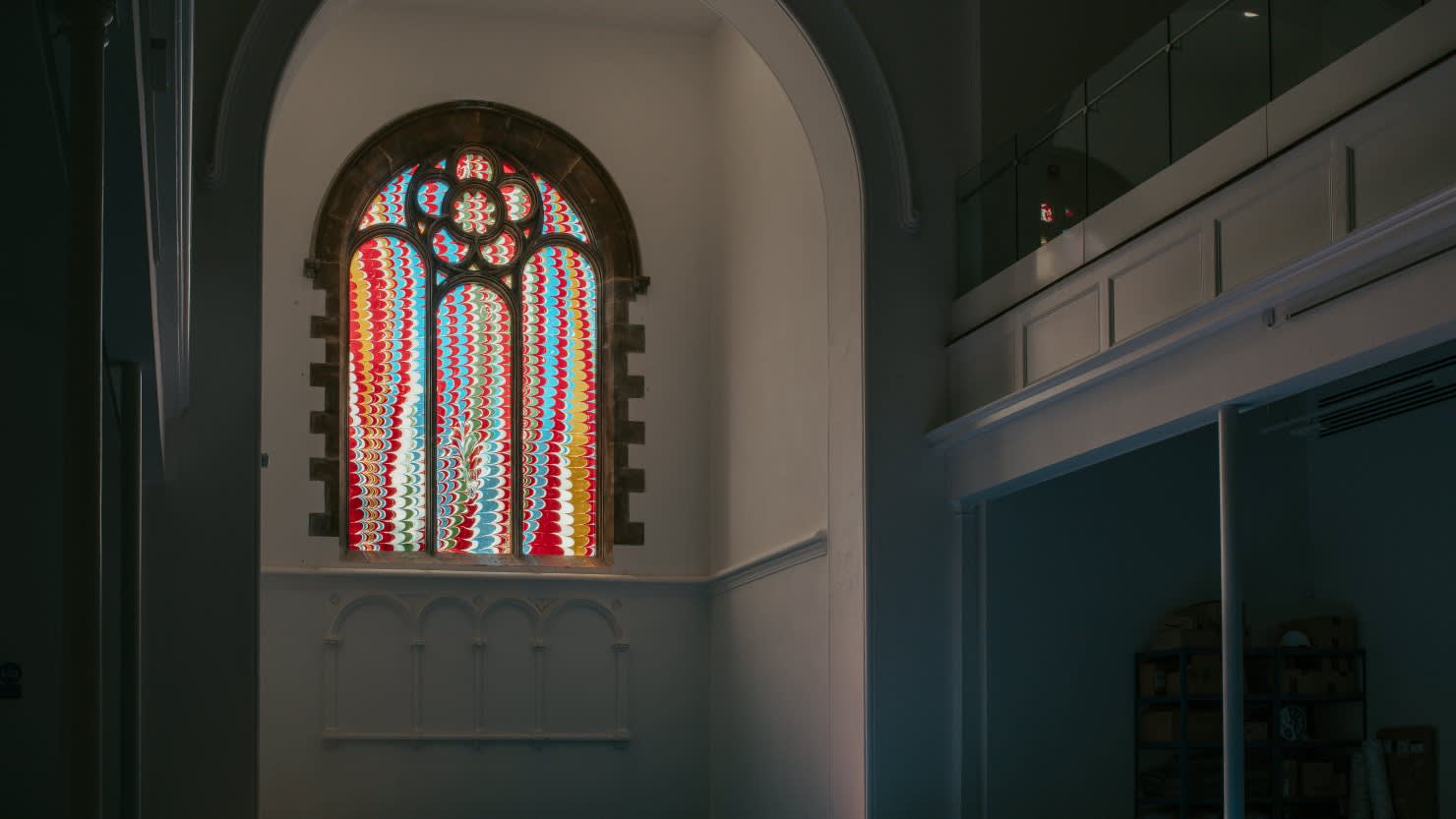 The Box has a key role in the future development of public art in Plymouth, commissioning new art in the public realm as an important part of its contemporary arts programme.
Ranging from temporary artwork to permanent installations, public art animates our cityscape and can act as a positive catalyst for change and community engagement. To coincide with The Box's opening, permanent public artworks were commissioned by two internationally renowned artists: Antony Gormley and Leonor Antunes.
Plymouth is home to numerous permanent artworks that are unique features of its public spaces and are enjoyed by residents and visitors alike. The city has a long history of supporting public artwork by artists of local, national and international significance. In 2014 Plymouth-based artist Keith Harrison was commissioned to develop a major public artwork, 'Heavy Rock Plymouth Sound'. Harrison took inspiration from a historic painting in our art collection and his project culminated in a series of exciting temporary public artworks and events across Plymouth in 2015.
Public art is integral to Plymouth's growing reputation as a thriving cultural destination, bringing diverse audiences together to celebrate and commemorate the city's past, present and future. This dynamic approach to public art is based on The Plymouth Principles – a guideline for the development of arts in the public realm launched by Plymouth City Council and Plymouth Culture in September 2016 as part of its Public Art Plan.
The Box aims to create new opportunities for the provision of public art in Plymouth by promoting exciting public art projects that enhance its urban landscape, celebrate the heritage, and contribute to the city's distinctive identity.
Tavistock Place
Tavistock Place is a major new public space which will allow The Box to develop a rich and varied programme of outdoor events, including public art, music, dance and performance to bring the space to life throughout the year. An unusual outdoor pulpit features as part of St Luke's, a restored church reimagined as an exhibition space. The pulpit will be used as a platform for dance, performance, DJs and talks.
Outdoor catering and retail outlets will add to Tavistock Place's unique environment, as will events and learning activities that will respond to The Box exhibition programme.