Become a Sponsor or Partner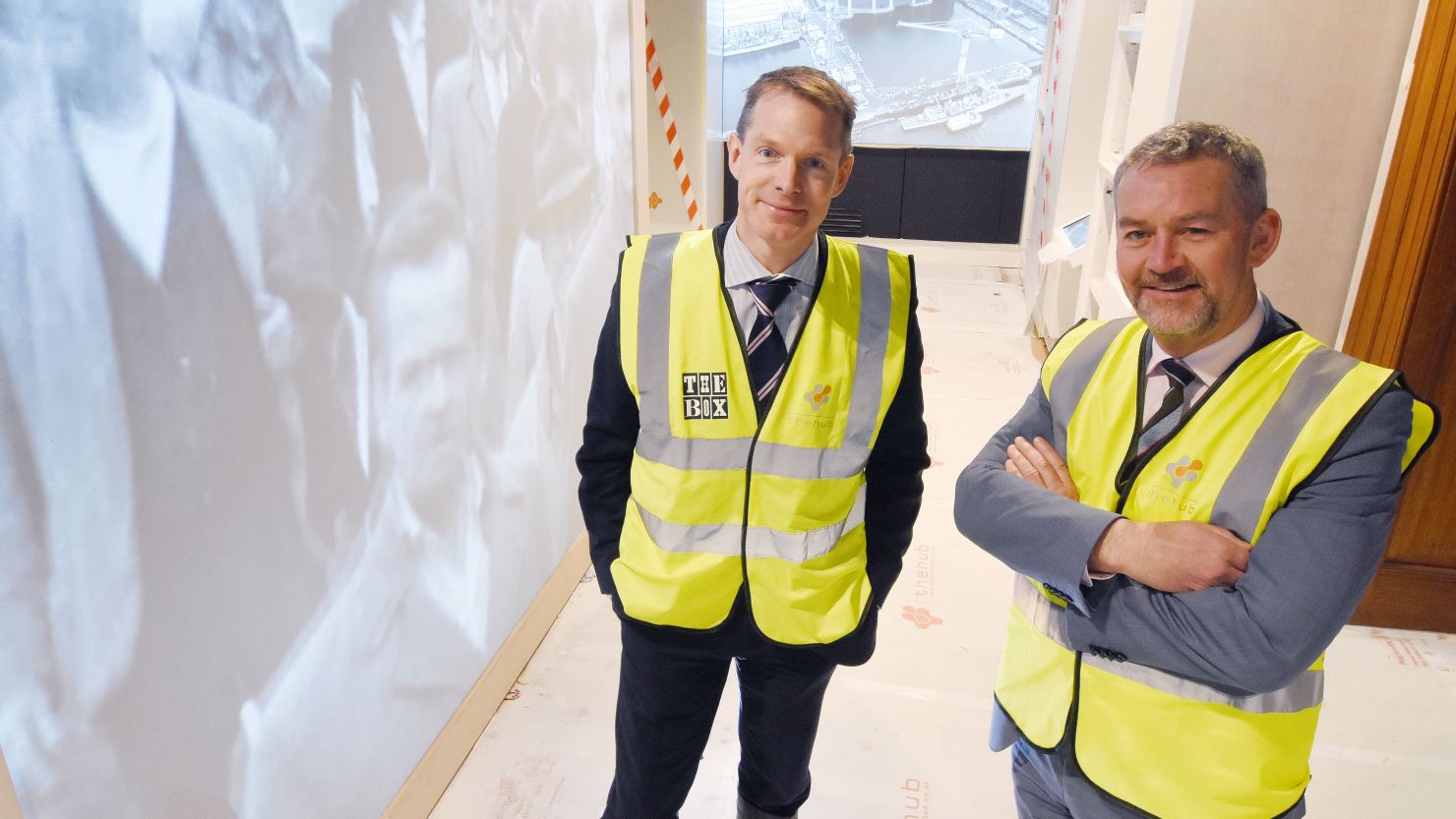 Our unique and engaging spaces offer a high-quality experience for your guests and staff to enjoy.
The Box is a £46 million cultural attraction in the vibrant waterfront city of Plymouth. We are home to historic collections of regional and national importance, jaw-dropping contemporary art, impressive permanent galleries and large temporary exhibition galleries.
Our unique and engaging spaces offer a high-quality experience for your guests and staff to enjoy.
Where else can you enjoy canapés with a floating flotilla of Victorian carved ships' figureheads, Captain Cook's logbook, a thought-provoking contemporary art installation or a huge mammoth?
Audience & PR
Pre Covid-19 we anticipated 250,000 to 300,000 visitors in the first year, with our digital platforms reaching wider audiences locally, regionally, nationally and internationally. We have been swift to respond to our changing environment to create an experience that is safe as well as welcoming, complemented by a shift to increasing online accessibility to our collections and services.
Our press and media coverage has been extensive across television, radio, newspapers, magazines and digital platforms. We will be happy to provide you with details of our coverage, media outlets and audience reach.
Corporate Benefits and Opportunities
We have developed our corporate benefits in partnership with our partners and sponsors to ensure we create packages that meet your business objectives and deliver a great return on investment.
Packages are flexible and can include; PR and profile raising, brand association, client hospitality, product launches, staff rewards, corporate social responsibility (CSR), fundraising, volunteering and more.
You can choose to support a gallery, collection, exhibition, or artefact. You could even sponsor community engagement activities, events, talks and tours.
Gallery Partners
Babcock International were the first company to join us as a major Gallery Partner with their support for the Port Of Plymouth gallery. We are looking for more Gallery Partners to join us and experience all that The Box has to offer through a dedicated association with one of our incredible physical spaces. Explore our galleries to see which best aligns with your business objectives.
Figurehead Sponsors
Plymouth Citybus and Willmott Dixon led the way to signing up as Figurehead Sponsors and we are looking for more corporate partners to show their support for this significant and prominent collection at The Box.
Would you like to join this exclusive group limited to only 14 Figurehead Sponsors?
Looking for a Contemporary Art perspective?
In the coming months we are working with internationally renowned contemporary artists, such as Kehinde Wiley, Anthony Gormley and Leonor Antunes to install and exhibit their work, and in 2021/22 we will be host to the prestigious British Art Show 9.
We are interested in talking to potential Exhibition Sponsors who want to benefit from the profile that these events and artists will bring.