Kehinde Wiley: Ship of Fools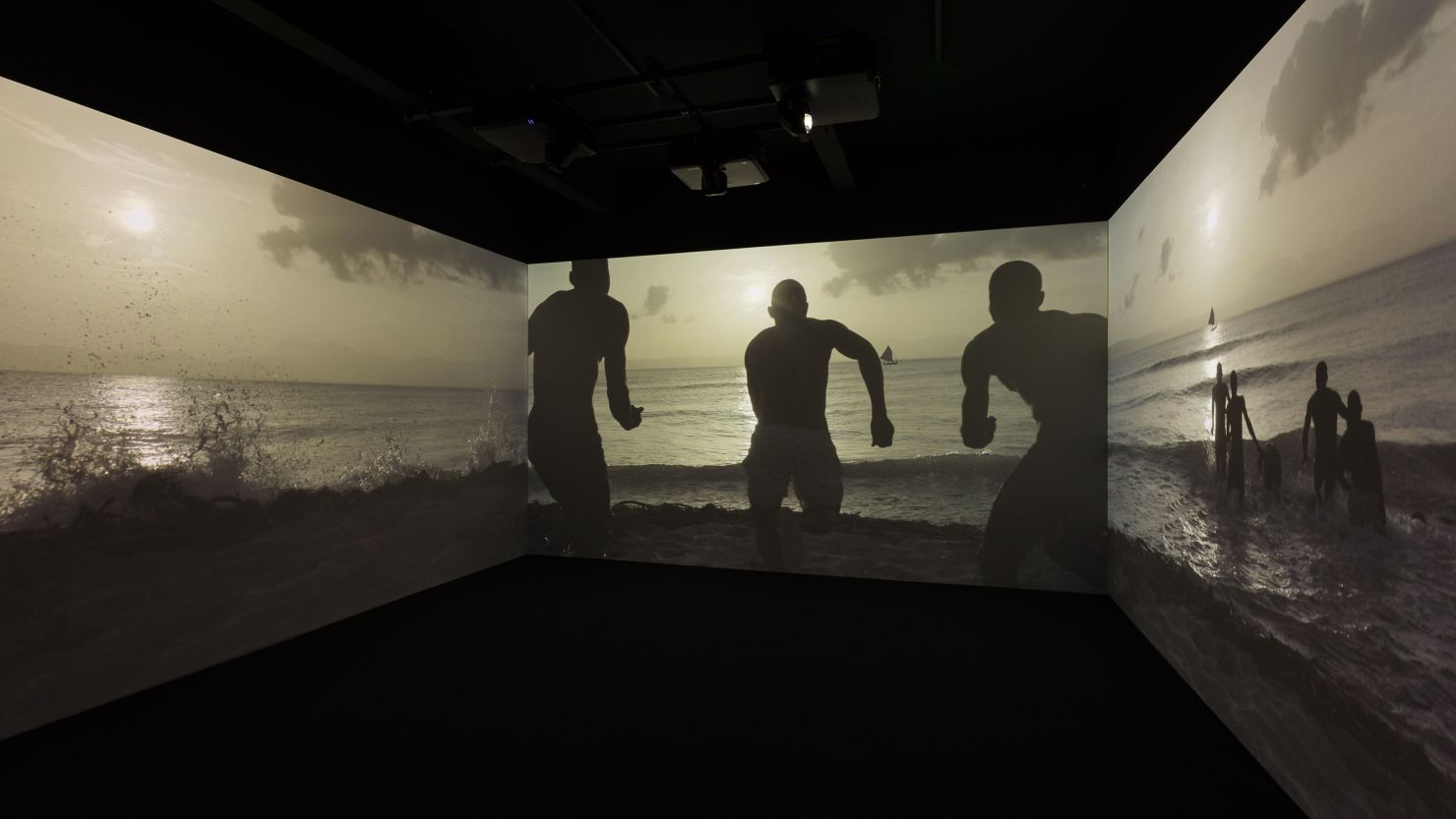 29 September 2020 - 24 January 2021
Curated by The Box in partnership with The Arts Institute, University of Plymouth and Royal Museums Greenwich
New York based artist Kehinde Wiley has become one of the most acclaimed living painters and is known for his naturalistic portraits, including those of President Obama and fellow artists Wangechi Mutu and Lynette Yiadom-Boakye. With his deliberately decorative style, the Nigerian-American artist challenges the conventional view of power, taste and privilege by portraying people of colour of disparate origins and social status as celebrated figures.
In 2017, Wiley made his first ever video installation, expanding his practice from painting to film and experimenting with visual poetry.
The three-channel digital film projection is titled Narrenschiff (German for Ship of Fools) and is a direct reference to a 15th century book of the same title by the German theologian Sebastian Brant. This book satirized politicians, clerics and other well-known or influential people and was a huge success of the time, narrating the story of a crew of fools lost at sea.
The Ship of Fools is not, however, an imaginary story. In the middle-ages in Western Europe as much as 30% of the population were made to set sail and forced into sanatoriums, labelled as outsiders. The idea of marginalising those who do not conform to societal norms is what Kehinde Wiley wants us to reflect upon through his work.
When confronted with large bodies of water, a duality is often experienced: we are attracted to but also frightened by the unknown. This resonates with Plymouth and its rich history of voyages like that of the Mayflower.
Wiley's film is a portrait of a group of black men at sea, struggling to reach the land - a metaphor for both historical and contemporary histories of migration. It features an original score by composer Maxim Budnick and is narrated by acclaimed actress CCH Pounder.
The film joined The Box's collections in 2018 thanks to the Contemporary Art Society's Collections Fund at Frieze. For its first museum presentation, we're delighted to accompany it with a copy of 'The Ship of Fools' by Brant. Published in 1498, the book is part of our historically important Cottonian Collection.
A large oil painting by Wiley, also titled 'Ship of Fools', will be on display too. The work is from the collections of Royal Museums Greenwich and was acquired with Art Fund support. It depicts a group of four migrants in a rickety boat with a tree trunk growing where the mast should be.
Explore our Kehinde Wiley resource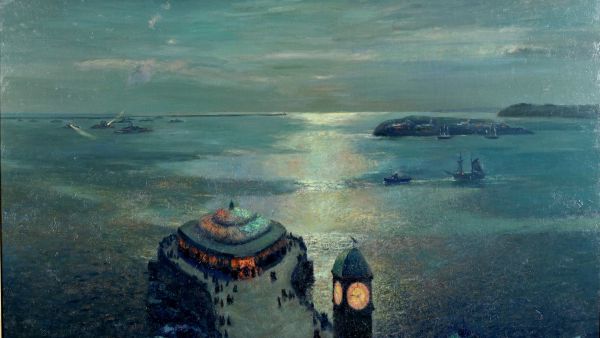 From 29 September 2020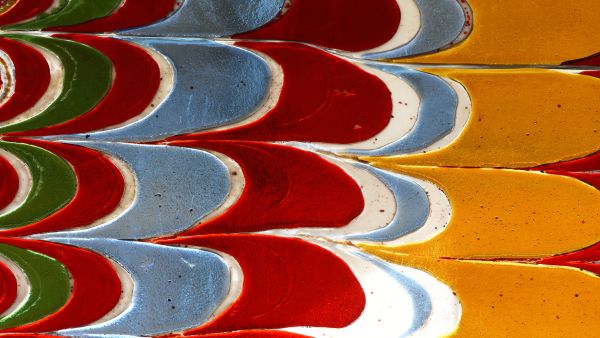 From 29 September 2020