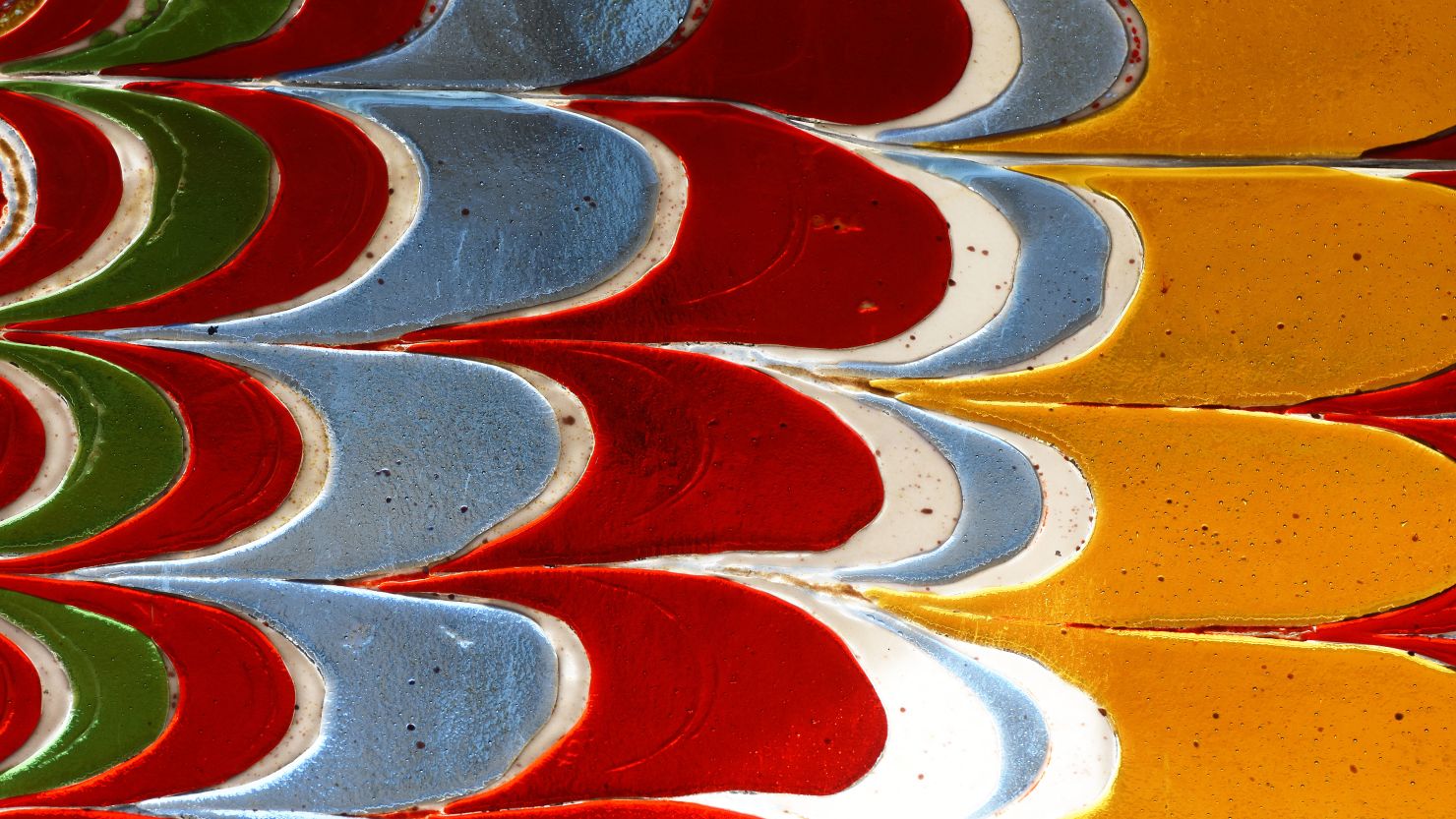 Until 5 September 2021
Making It currently features the work of contemporary international artists Leonor Antunes (Portugal), Alexandre da Cunha (Brazil), Camille Walala (France/UK) and Antony Gormley (UK). In 2020 and early 2021, when The Box first opened and then reopened after the COVID-19 lockdowns, it also included the work of American artists Kehinde Wiley and Christopher Baker and Austrian artist Eva Grubinger.
Over the summer, the exhibition can be seen in The Box's North Hall, St. Luke's church and Tavistock Place. Antony Gormley's sculpture, Look II is located on West Hoe Pier.
'Making It' references Plymouth's history as a city of makers and crafts people and explores the labour intensive and wrought nature of manufacturing and fabricating works of art.
Leonor Antunes' installation highlights the histories embedded within material production. Her painstaking approach to work offers a perspective into forms of labour that retain human and cultural value and provides a counter-balance to our increasingly digitised, fast paced world.
Camille Walala's commission marks an evolution in her thinking and approach and has been devised through a process of collage – adding and taking away shapes until the perfect balance is reached. The work will be hand painted before being transported to and assembled in situ on Tavistock Place.
Making It also includes 'readymades', whereby artists choose to re-appropriate existing found objects in order to reveal normally overlooked form, beauty and mystery by inviting audiences to see them with a new perspective in a gallery context. Since the early 20th century, artists have been selecting day-to-day relatively mundane items and reinventing them through subtle interventions, however the work on display by Alexandre da Cunha does this to monumental effect.
All visits to The Box are ticketed. Find out more from our Plan Your Visit page.