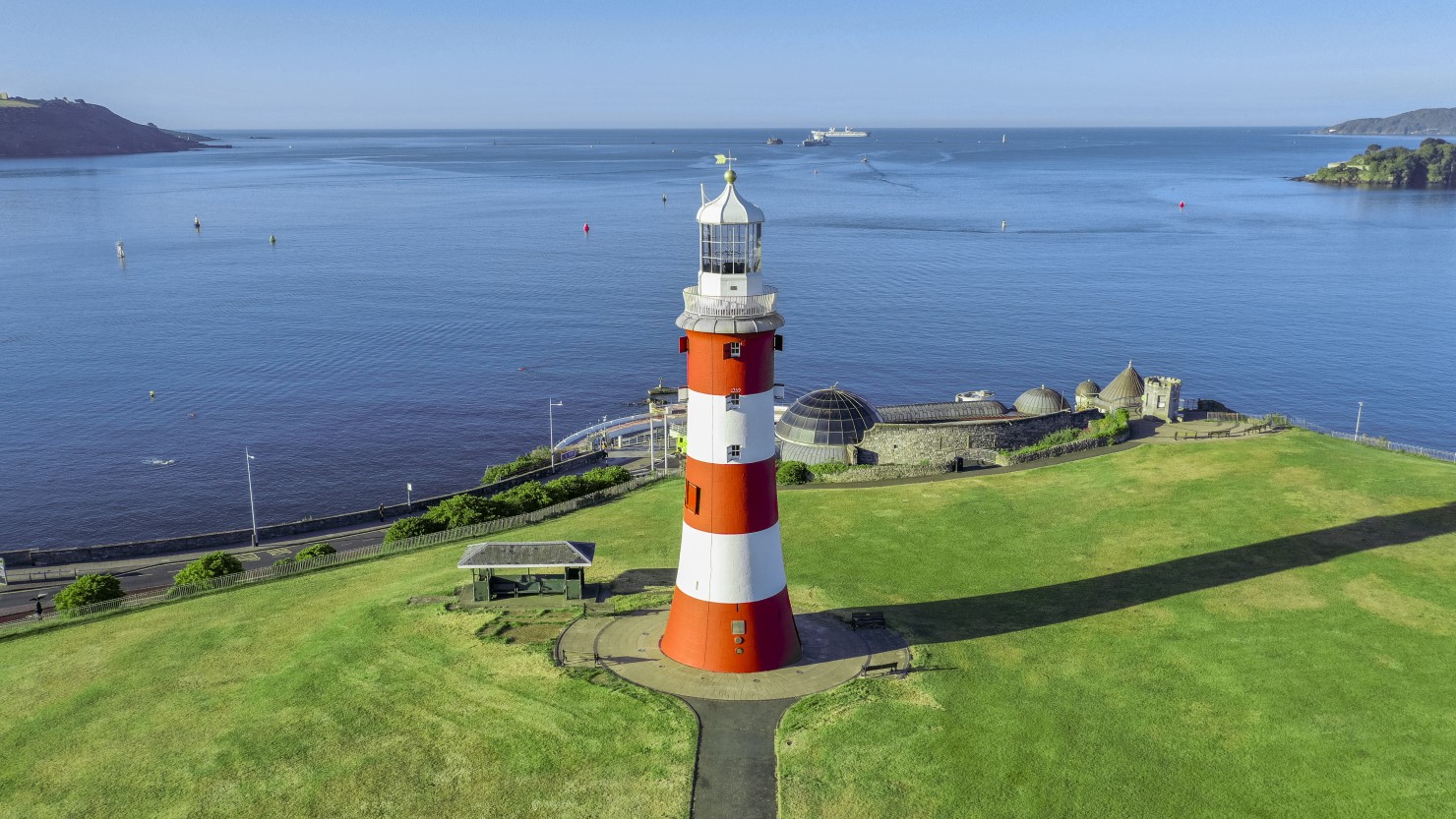 Smeaton's Tower is closed for the winter. 2024 opening dates will be confirmed soon.
The centrepiece of Plymouth Hoe, Smeaton's Tower was originally built on the Eddystone reef in 1759 at a cost of £40,000. It was taken down in the early 1880s when it was discovered that the sea was eroding the rock it was standing on.
Approximately two thirds of the structure was moved - stone by stone - to its current resting place on Plymouth Hoe.
Now standing at 72 foot high, Smeaton's Tower offers striking, elevated views of Plymouth Sound and the city from its lantern room. This room, along with the rest of the lighthouse, has been carefully restored to its original glory.