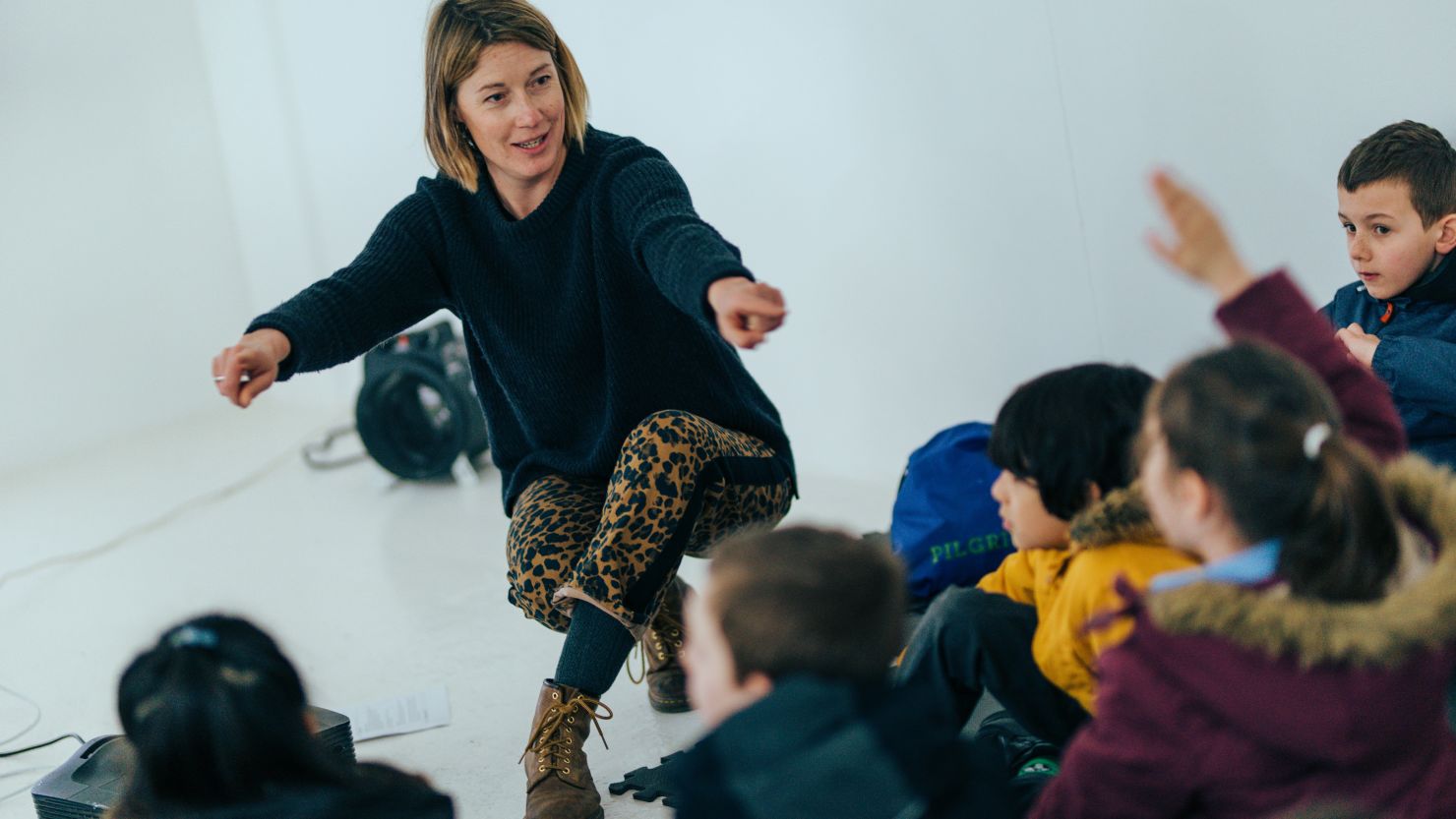 Inspire your students with dazzling objects, fascinating stories and world class art.
SEN (Special Educational Needs)
Our SENsational workshops for students with special educational needs and disabilities, including those with profound and multiple disabilities and ASC, are open to visits from a range of educational settings.
Give your class the chance to work with a practising artist, to explore our visual arts displays and develop their own creative responses.
Safety information
Although face coverings are no longer mandatory, we do encourage all our visitors to wear them (unless you're exempt). Our staff and volunteers will be continuing to wear them too.
Some helpful booking information
If you'd like to book a schools workshop please take a look at the sessions we offer above. School workshops are available to book every weekday except Mondays and must be booked at least one month in advance. Once you have submitted your booking form we will aim to confirm your booking within 5 working days.
Plan Your School Visit
We believe in the power of art and history to shape and change the world around us, and our expert team want to share that with your students.
Experience hands-on encounters that can't be replicated in the classroom.
Support your students to become lifelong cultural learners.
Develop your students' enquiry and oracy skills, inspired by real sources of evidence and contemporary art.
Enhance your teaching in the classroom with memorable experiences and visits that support your curriculum teaching.
Access objects and artefacts that aren't on display to the public.
What does a school visit include?
Access to The Box.
A dedicated bag drop box.
Exclusive use of the Simmons Learning Room as your base and for your group as a lunch space.
Find out more about the safety measures in place and what you can expect when you visit on our Plan Your Visit and Visit FAQ pages.
How do I book a school visit?
For your safety and the safety of our staff, all schools visits must be booked at least one month in advance. Please use the online form button at the top of this page.
To help you to get the most from your schools visit, we recommend that you make a planning pre-visit to The Box. You can also download our Teachers Hazard Assessment below to help you to write your own risk assessment.