Top ten new things to see at The Box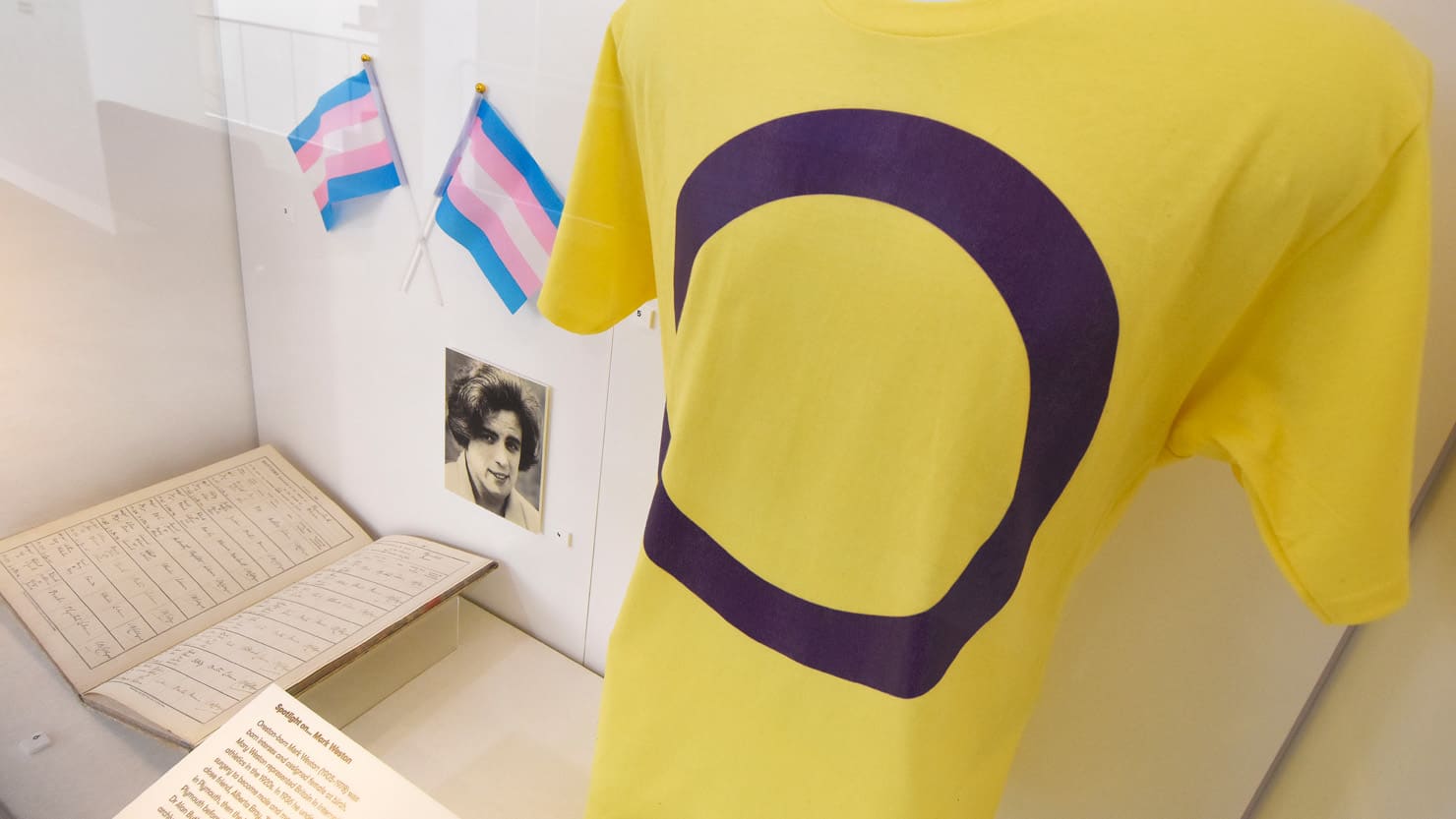 We were really busy during lockdown. Check out these ten brilliant new things you can see when you book tickets to visit The Box.
1. Active Archives
Five of the six display cabinets in the 'Active Archives' gallery have been refreshed with new items from our archives. Make sure you check out this beautiful document - a letters patent of Charles I. It's dated 21 April 1641 and authorises the division of the existing parish of Plymouth (St Andrew's) into two, creating the new Charles Church parish as a result. The heading is engraved with illustrations of plants, animals and birds. The Great Seal of Charles I made from beeswax is at the bottom.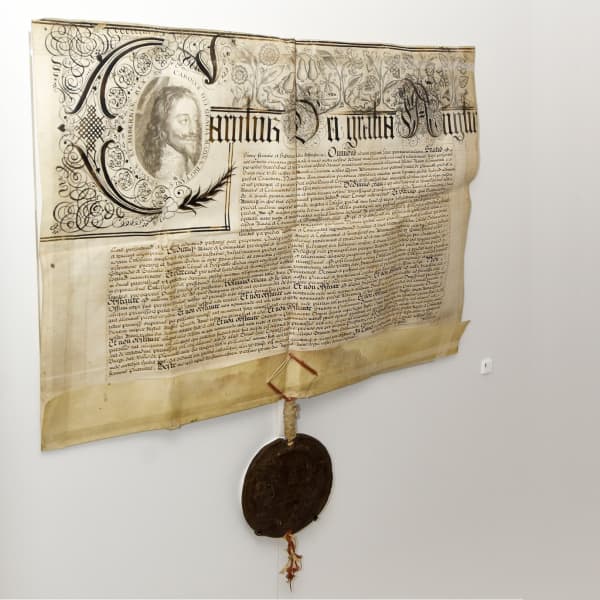 Some of our other refreshed display cases highlighting the Blitz and the story of Mark Weston (see our main header image) have already generated positive and personal responses from visitors which has been a real source of pride for our staff. Why not watch this short video about Mark Weston which was especially produced for this year's History Festival?
2. Cottonian Research Room
In the Cottonian Research Room, we're displaying Dutch naturalist, Maria Sibylla Merian's amazing 'Insects of Suriname'. This is the book that inspired Leonor Antunes' commission for the east window in St Luke's church. We've turned the page to highlight a spectacular illustration of the metamorphosis of a caterpillar.
Another work newly on view in this room is a 1501 copy of Boethius's 'Consolation of Philosophy' made with woodcut illustrations. It's an example of one of the early rare printed books in the Cottonian Collection's library.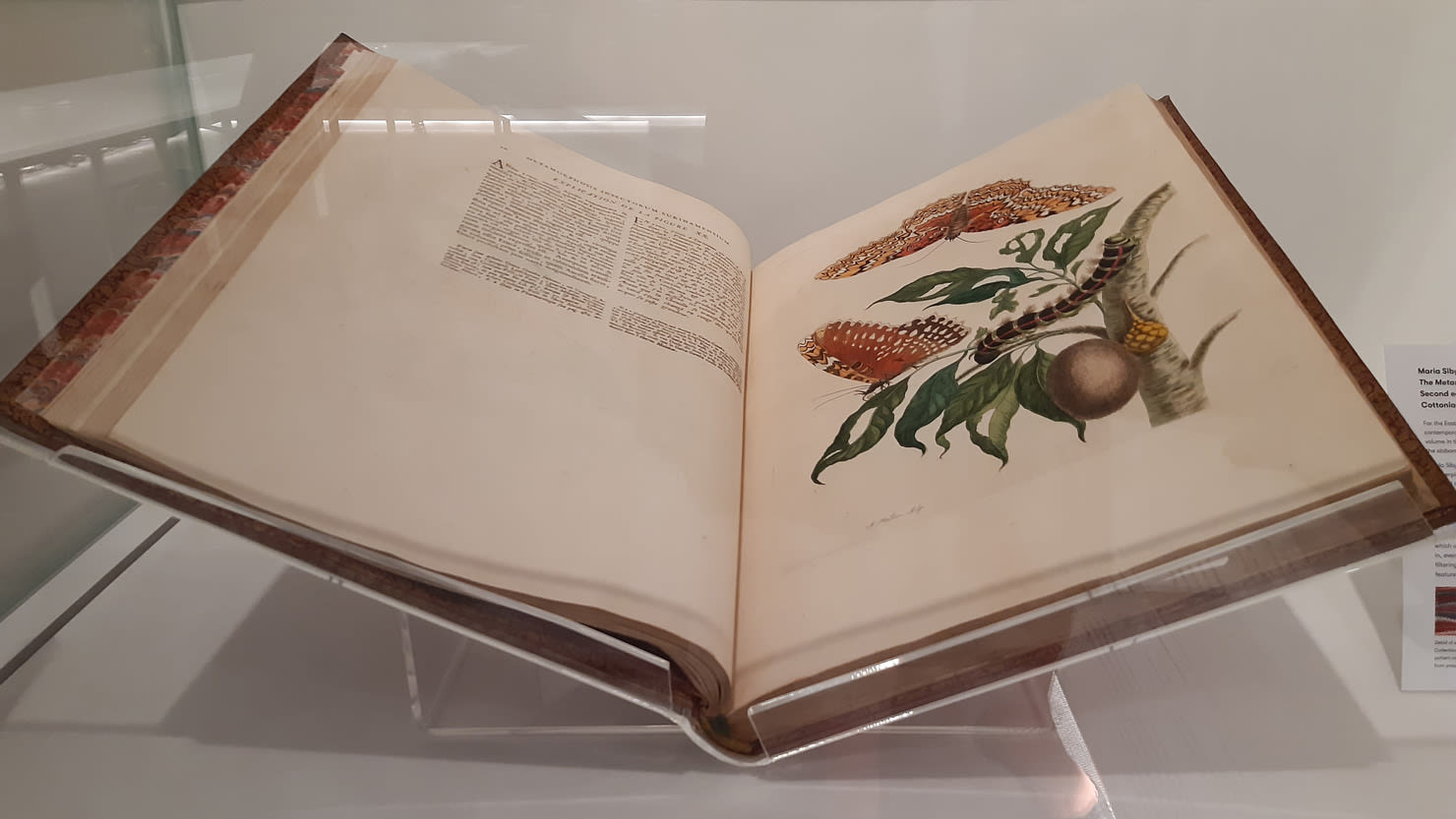 3. Our Art
Works on paper are especially sensitive to light so we've rotated a few pieces in the 'Our Art' gallery. Come and take a look at some newly displayed works by one of the most well known printmakers of the 1600s, Wenceslaus Hollar, who came to England from the present-day Czech Republic and made one of the earliest known views of Plymouth. You can also see a selection from a sketchbook by an artist called Francis Place, who left his law studies to follow in Hollar's footsteps.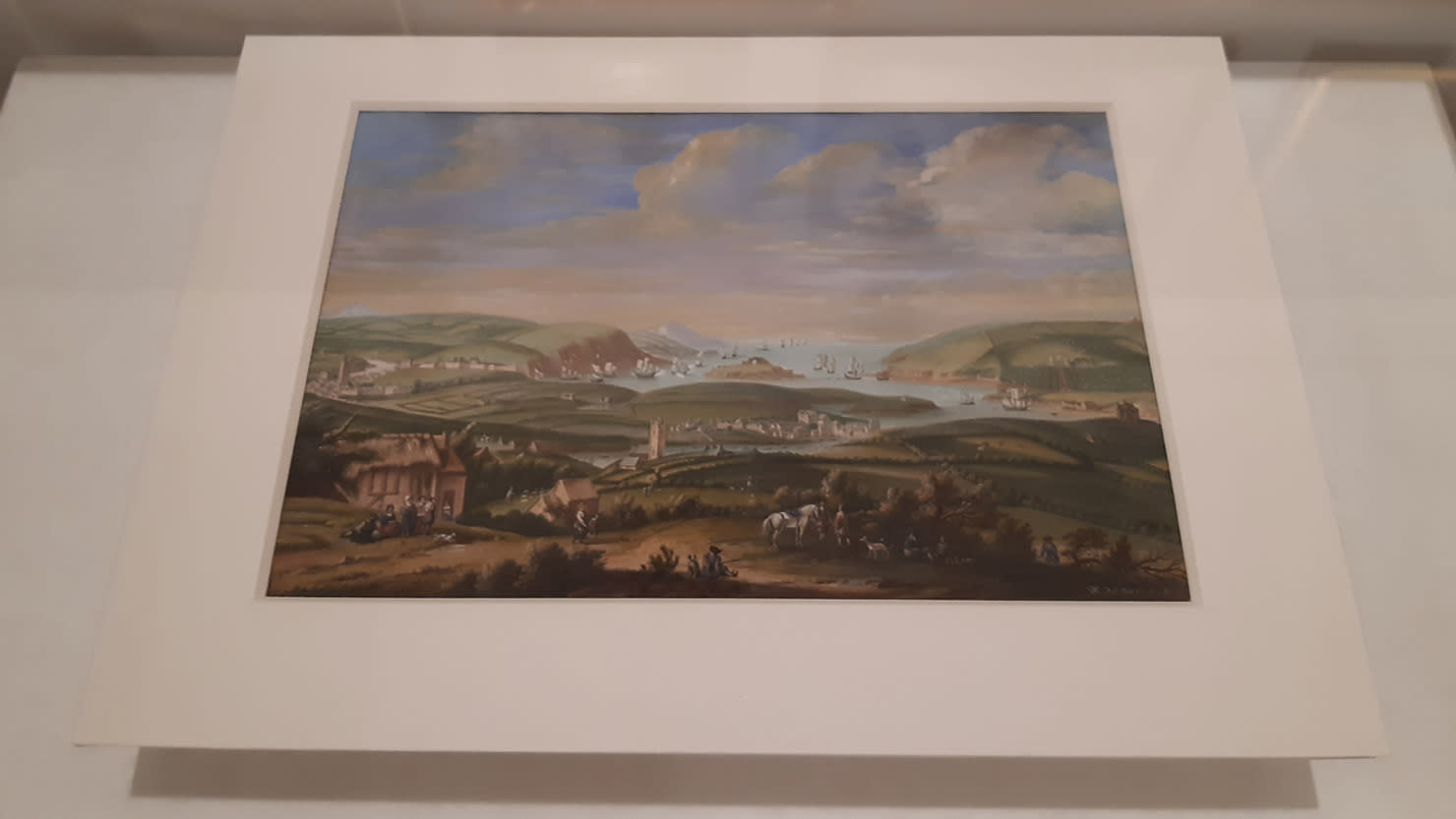 4. Photo Album
The 'Photo Album' gallery has undergone a complete transformation during lockdown. Find out more about the 'Your Recipes, Your Heritage' community outreach project which engaged with so many Plymouth residents in 2019 and 2020. You can also see the winning entries and a selection of submissions from the 'A New Normal: Life Through a Lens' photography competition we ran last summer as part of our response to the COVID-19 pandemic. The images paint a varied yet accurate reflection of the unprecedented times we've been living through.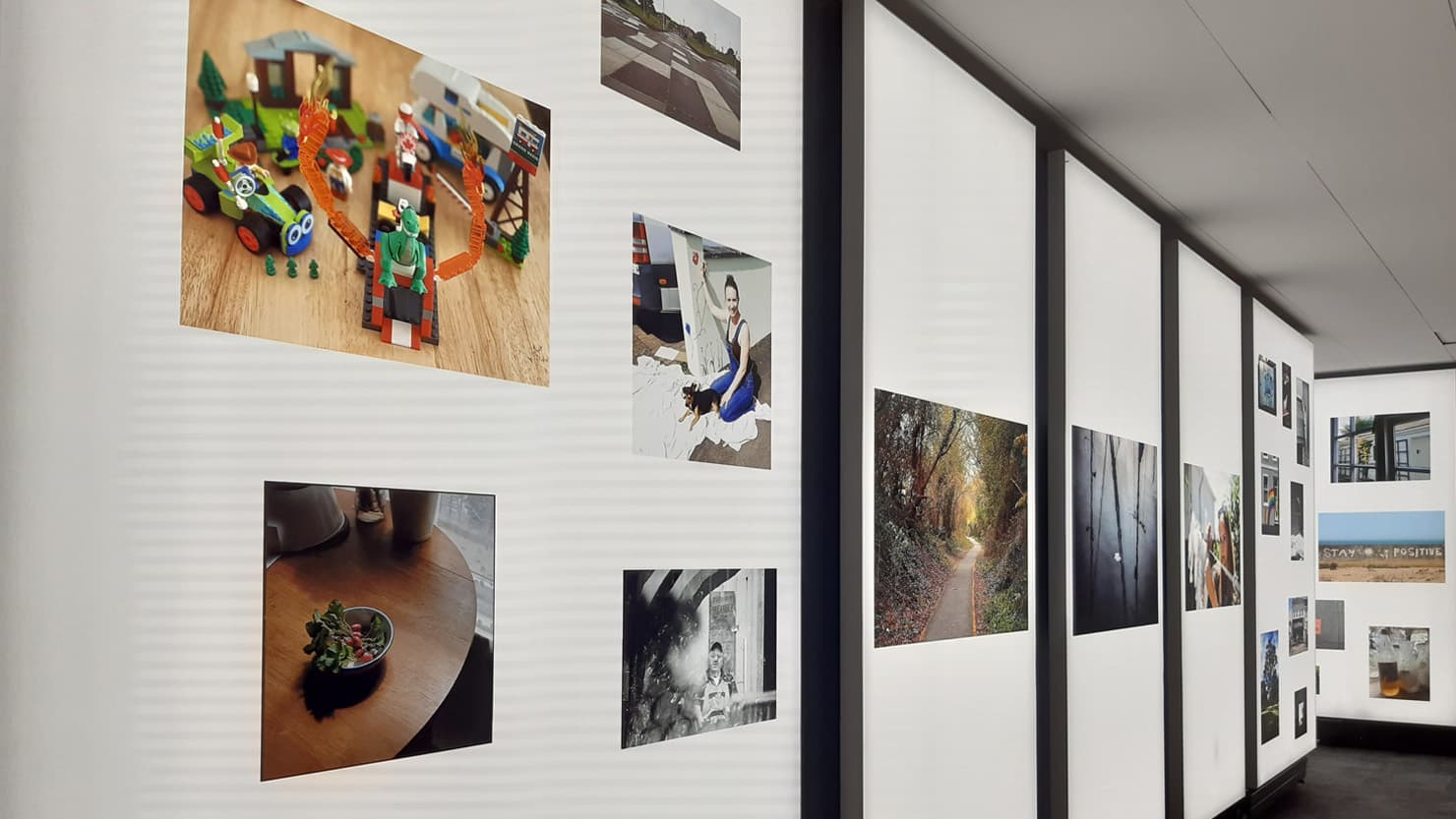 5. The Second Peirce Patent
Signed in 1621, the Second Peirce Patent is the oldest existing state document of New England and underwent essential conservation work in the USA so it could travel to the UK this year. If you book a ticket for our 'Mayflower 400: Legend and Legacy' exhibition, you can now see this amazing piece of Anglo-American history with your own eyes.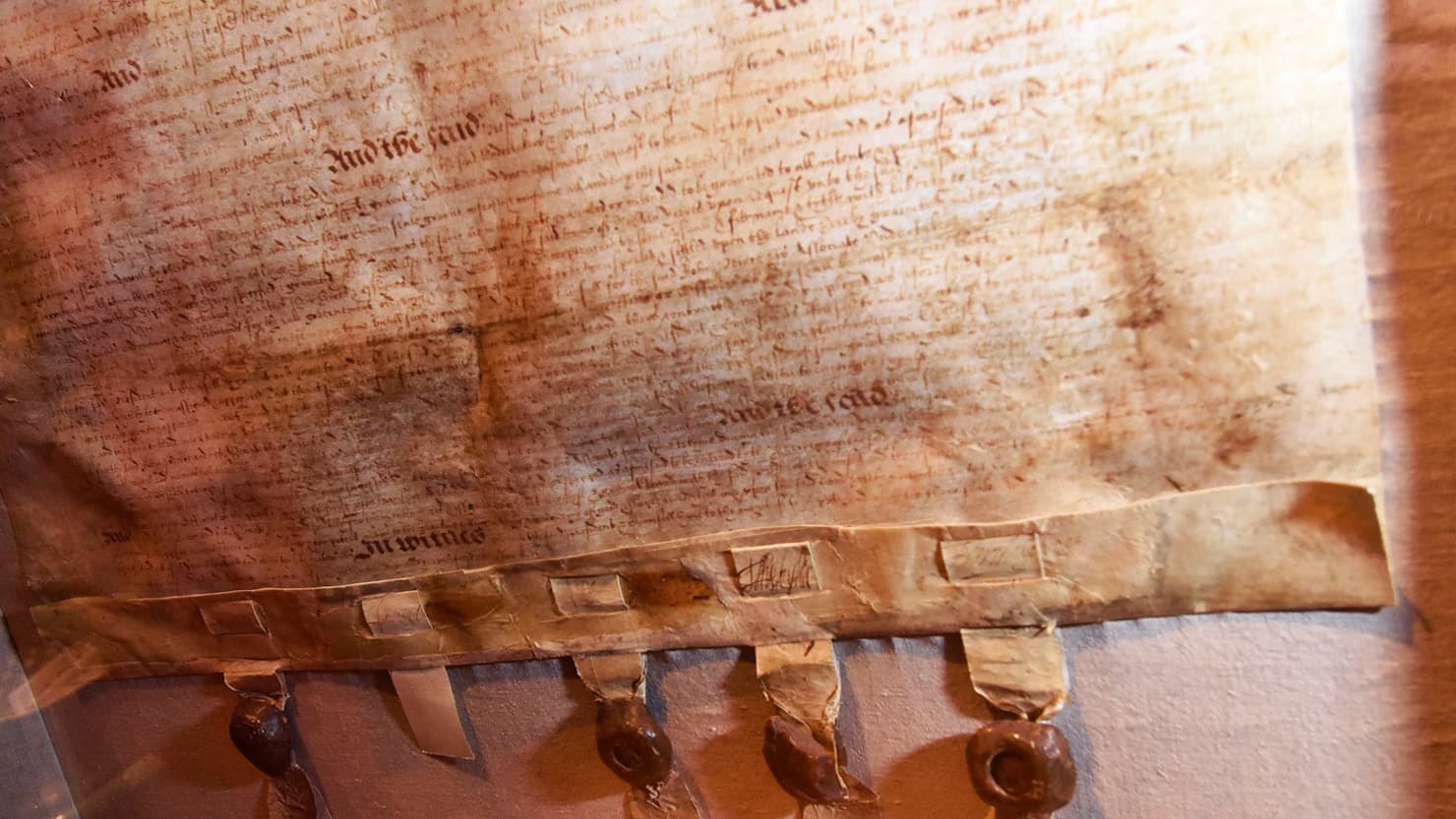 6. Wampum: Stories from the Shells of Native America
'In our language, wampum means shell beads. Wampum has been part of our tradition for generations – hundreds and hundreds of years.'
Learn more about the history and present-day lives of the Wampanoag of Massachusetts and see a hugely symbolic wampum belt in 'Wampum: Stories from the Shells of Native America'. The exhibition is free to view (until 11 July).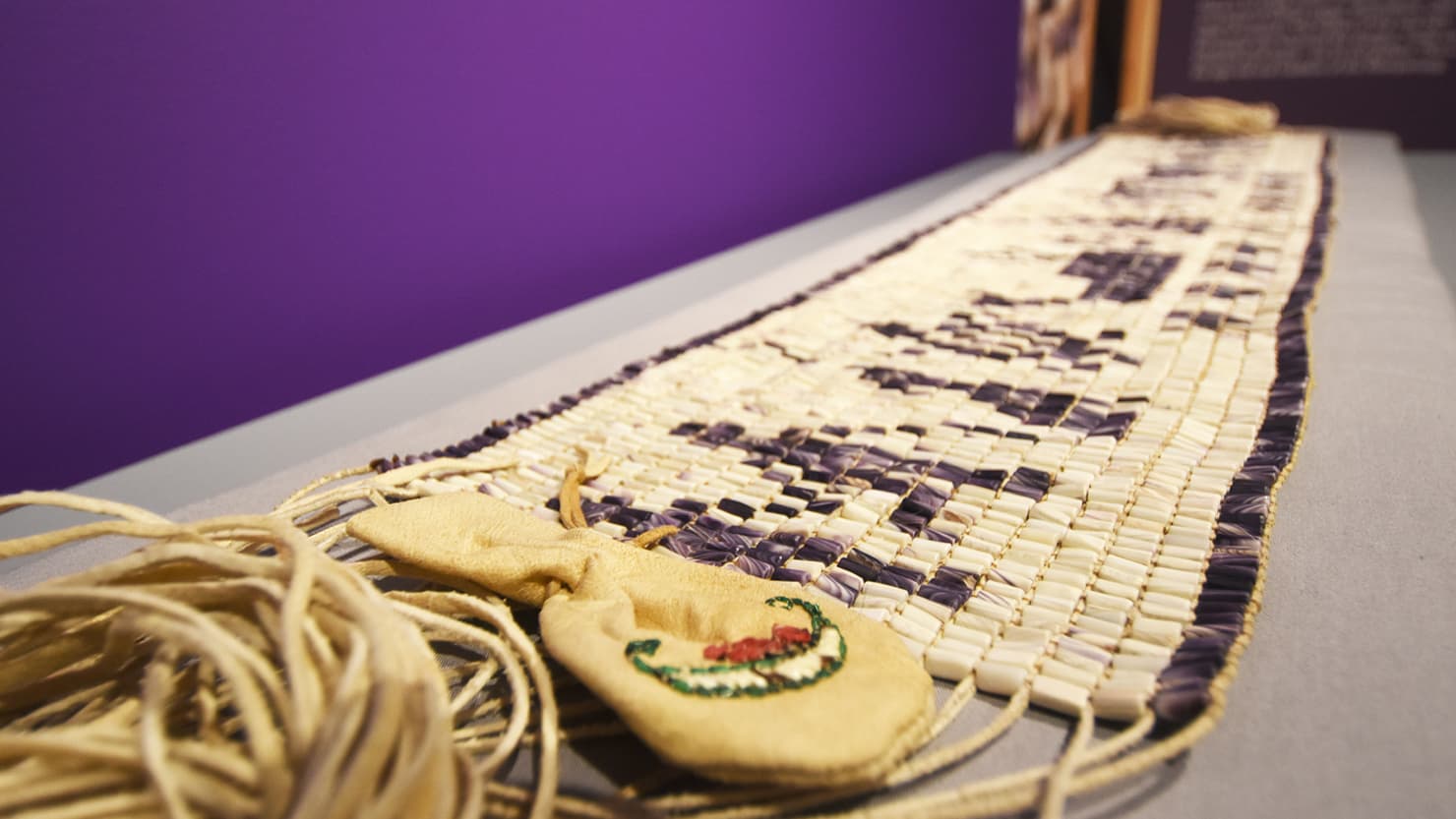 7. Family trails
Our colourful trails help families explore The Box together - and we have five new ones available from our Welcome Desk that look at patterns, women, materials, strange objects and bingo! Don't forget to head back to the desk once you've had fun using them to collect your free sticker.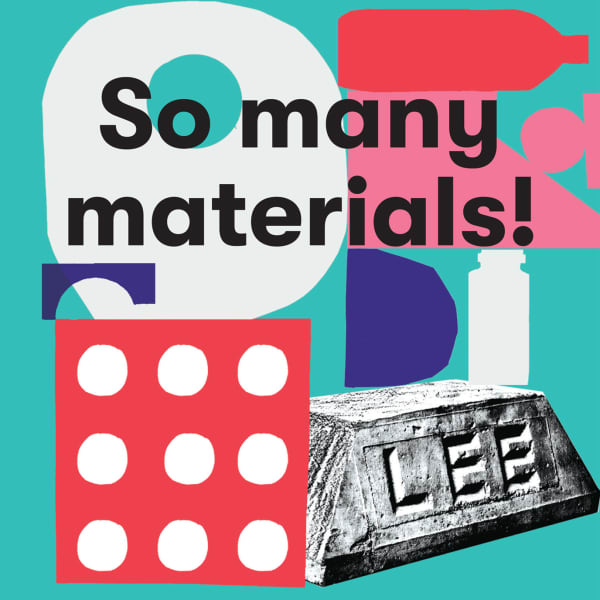 8. Simmons Learning Room display case
This large display case by the Kitchen & Bar regularly changes with community-inspired displays. The latest update focuses on North Hill during the Blitz and a mural by artist Wyn George. Originally part of the children's library, the mural was restored as part of the development of The Box and is now a key feature in our Simmons Learning Room.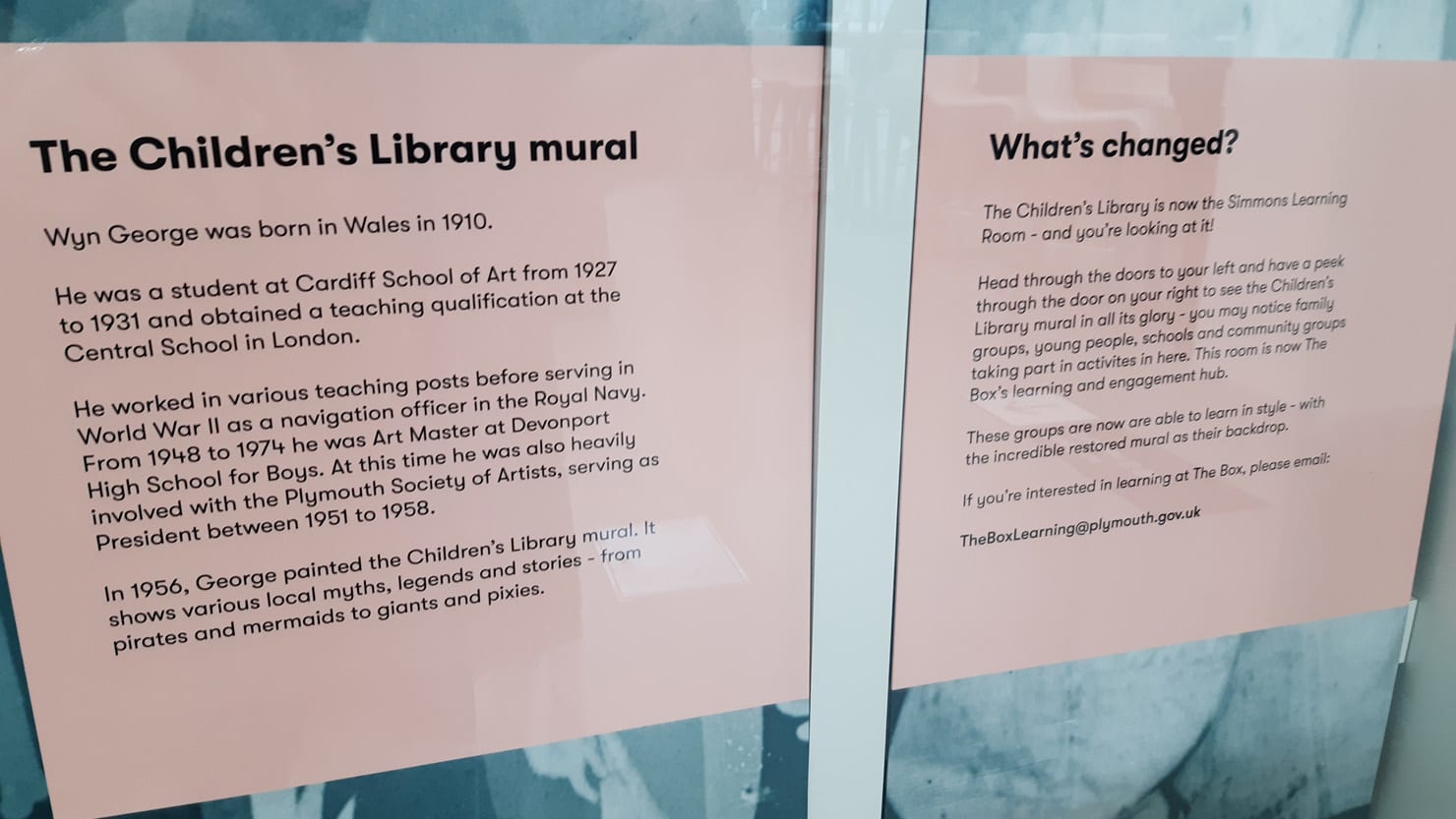 9. New shop stock
Our onsite shop is packed full of great products by local makers and inspired by our collections and we've welcomed some new suppliers including organic clothing brand, Frugi. Take a look next time you're visiting - and don't forget you can also shop online with us whenever you want!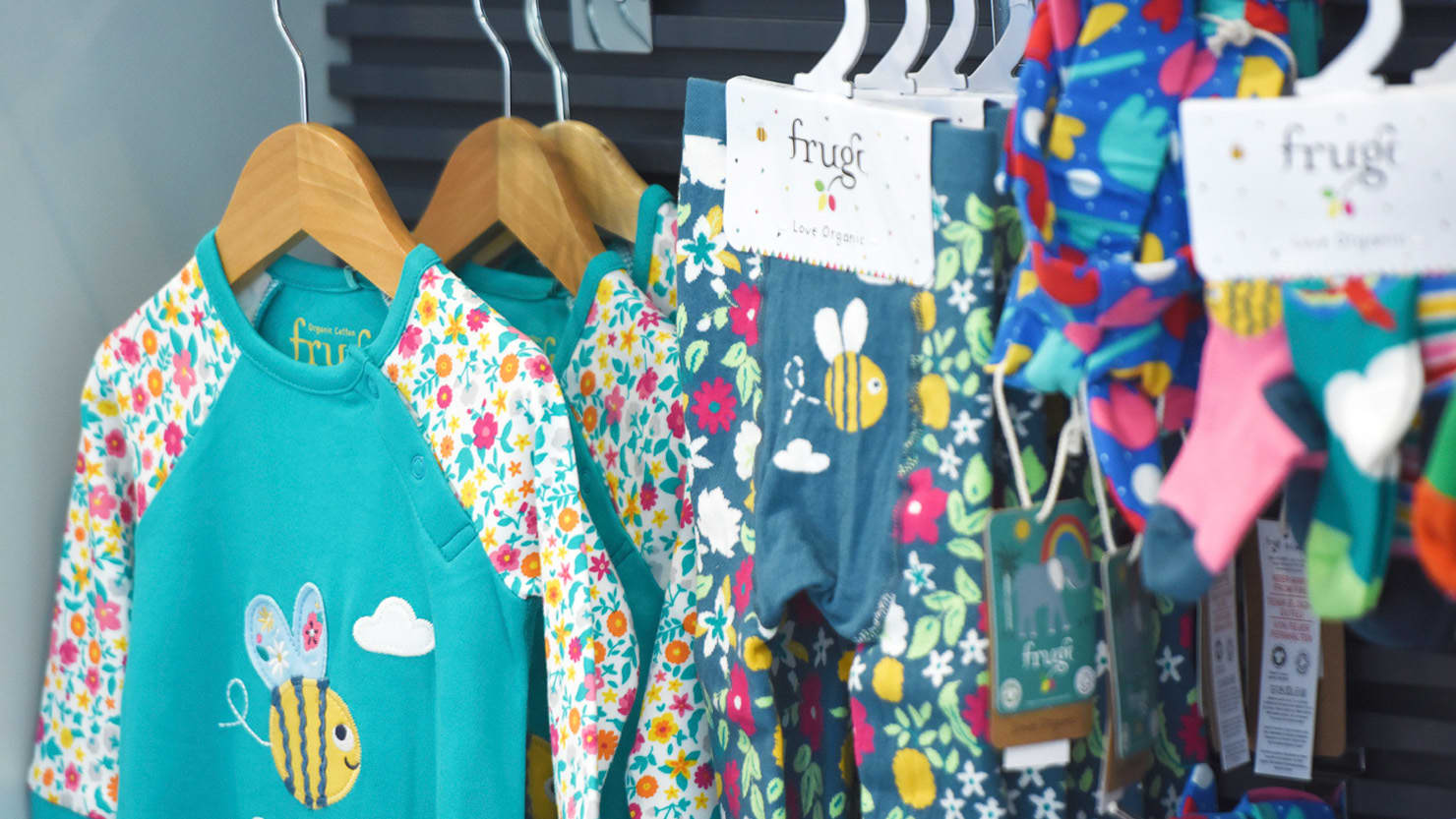 10. Kitchen & Bar
The Box Kitchen & Bar is a great place to eat and drink with produce and ingredients that celebrate the South West. Our breakfast, lunch and kids menus have all had an update for reopening and you can book your table now.
We look forward to welcoming you to The Box soon!