Sue Williamson: All Our Mothers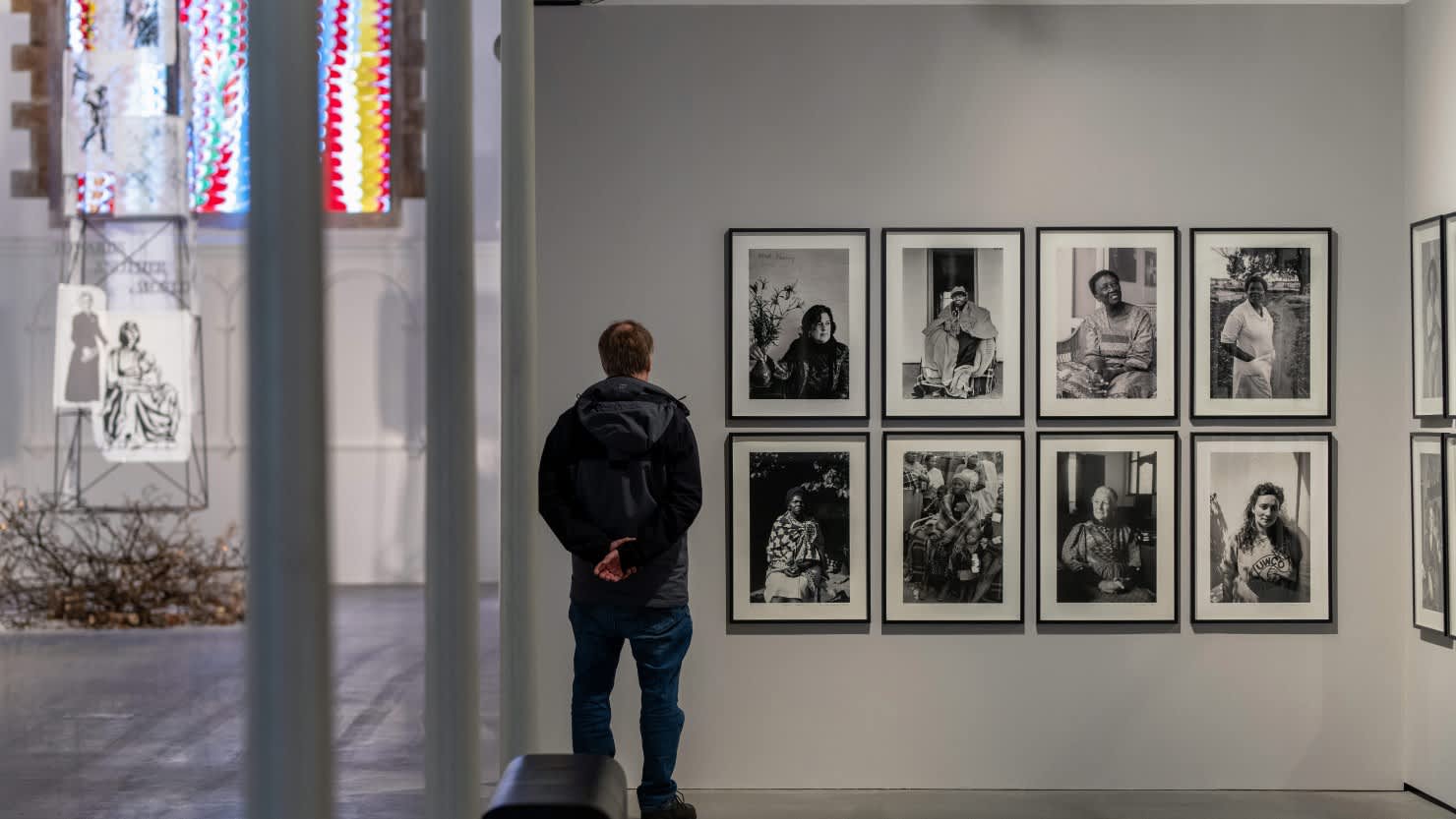 'All Our Mothers' is an ongoing series of portraits of women that began as a photographic archive documenting the turmoil within early 1980s South Africa. The work was revisited in 2012 - as were some of the women who were involved in the liberation struggle - with new portrait photography.
Sue Williamson studied fine art in Cape Town, graduating in 1983 at a time of much political turmoil. Whilst involved in anti-apartheid activism and helping to bring awareness to the plight of black communities facing eviction from their homes, she captured women leaders, activists, mothers and moments in time through documentary photography.
Among these brave women are those who were imprisoned, marched in the streets, deported and forced into exile.
Some of these photographs were used as source material in the A Few South Africans 1980s series, on the left hand wall of St Luke's gallery. Opposite, and on the right of the gallery, is All Our Mothers (1981-2022); both series speak to each other. Williamson hadn't planned to do anything further with her original photography, but during a 2011 residency at The Rockefeller Foundation Bellagio Centre, she assessed her earlier work including the photographs.
Looking at the women who she had known and who had gone through so much, she wondered what their daughters and granddaughters knew of their history. At this time, more positive messages were being voiced by older and younger generations alike in South Africa. In her video installation There's Something I Must Tell You (2013), she captured intergenerational discussions about what the older women had suffered. What had they achieved and what was it worth?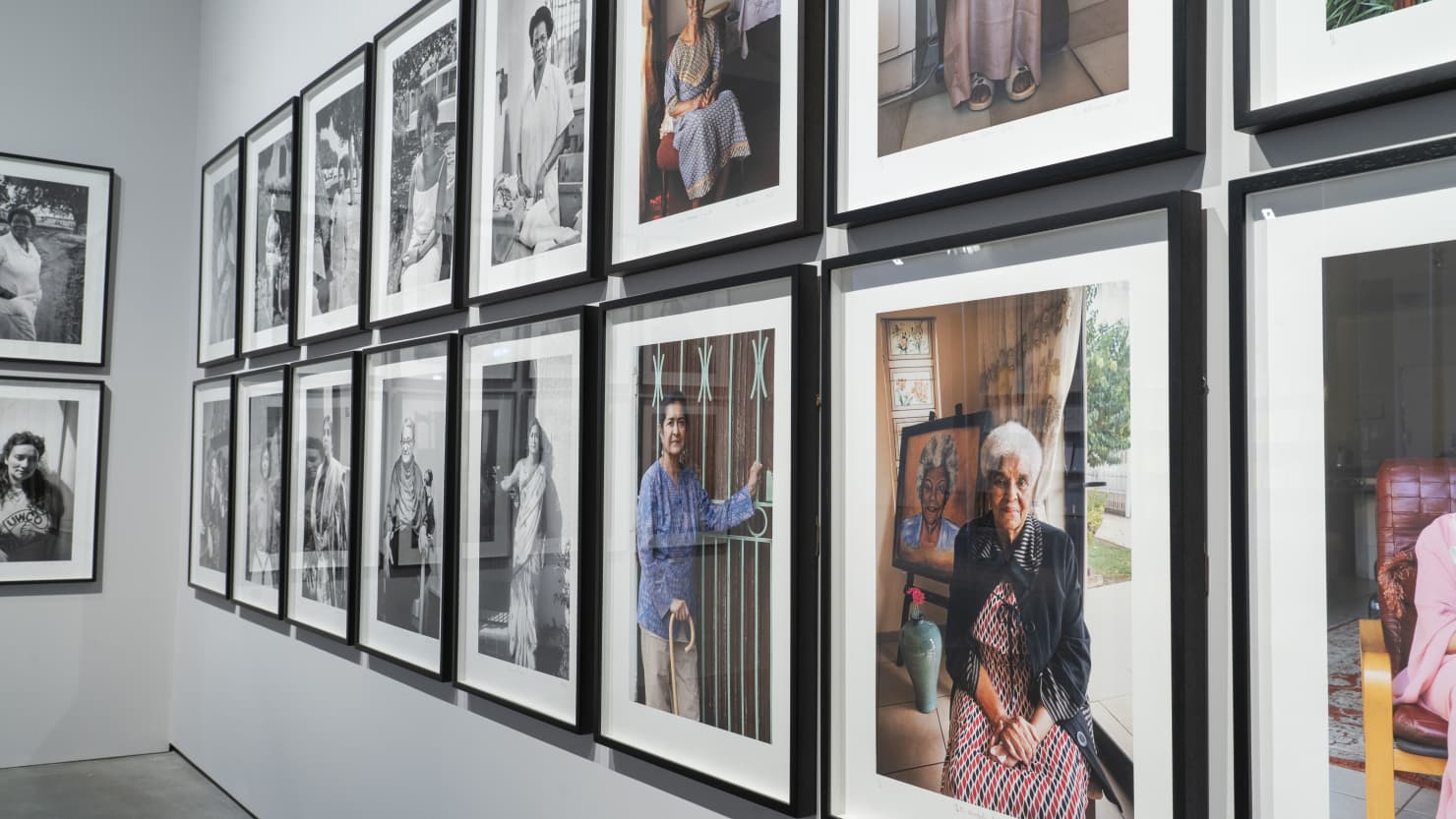 These women and others who had stories to tell were photographed and added to the series that became All Our Mothers. The series marks the passing of time, as the older photography taken on black and white film moves through to the more recent colour digital photography.
The Box team of staff and volunteers were fortunate to listen to Williamson talk about 'Between Memory and Forgetting' in February. She described a number of stories behind the portraits, such as Sophie Williams de Bruyn who was part of the 1956 Women's March to Pretoria to demonstrate against the introduction of passes for black women.
Naz Ebrahim's home was the last to be evicted in 1981, when the District Six area of Cape Town was being cleared for the white population. The walls of the house became full of handwritten messages and stories of friends and family, some of which can be seen in the background of the portrait.
The powerful story of each women is documented in a half-hour long video next to this display and you can find the information on additional printed material within the gallery.