Sue Williamson: Monument I and Monument II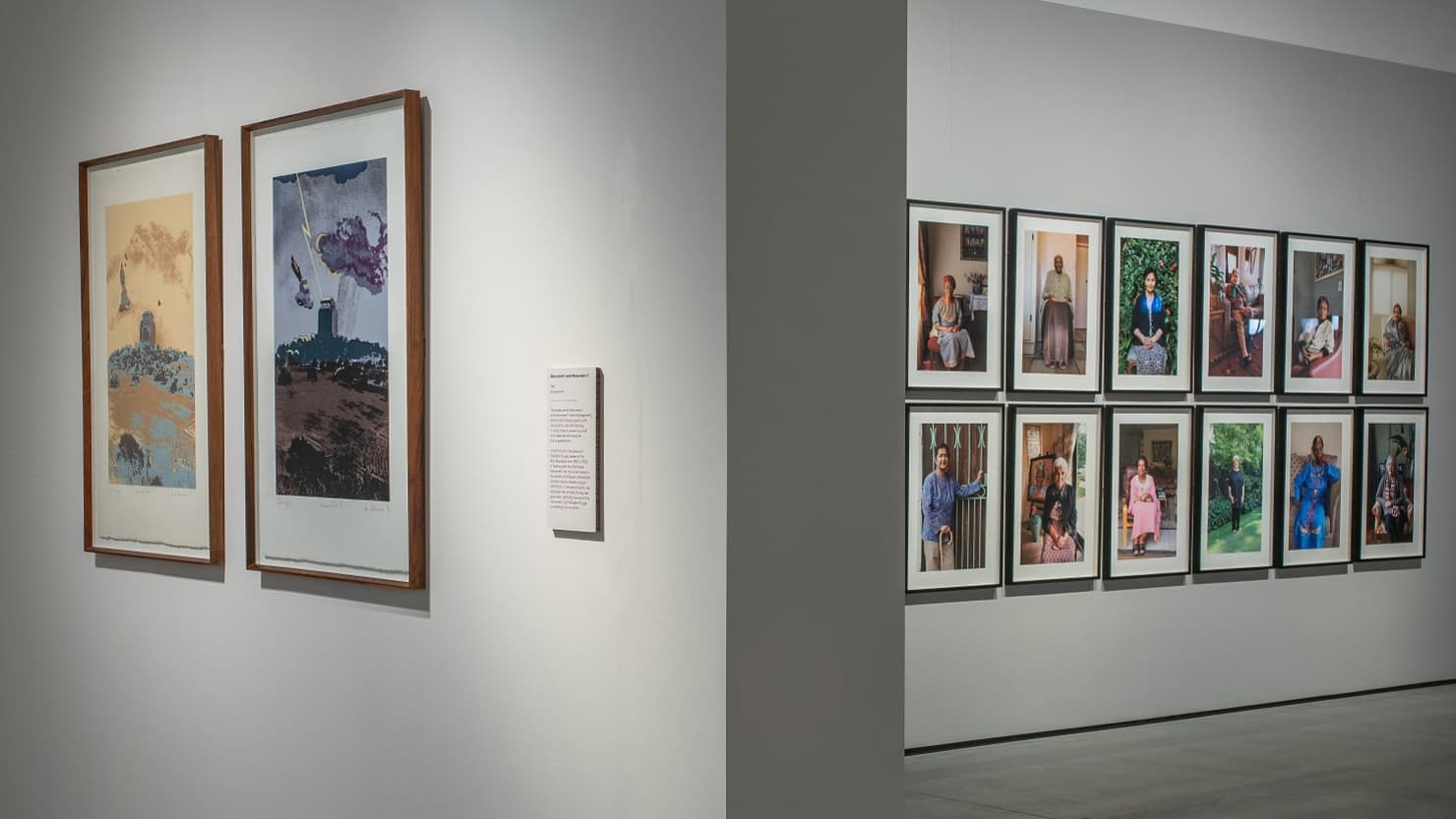 This pair of screen prints in artist Sue Williamson's 'Between Memory and Forgetting' exhibition (until 4 June) date from 1981. They mark the beginning of her preoccupation with monuments, and the way in which people in power try to tell and celebrate their stories for future generations.
In the first print on the left, a statue of President Kruger can be seen floating past the Voortrekker Monument on a pastel-coloured background. Cartoon hearts have been added above them to indicate mutual admiration.
In the second print on the right, a revolution has arrived. The sky has gone dark, a huge rain cloud hangs over the Voortrekker Monument as it's struck by a bolt of lightning, while President Kruger can be seen tumbling from his plinth.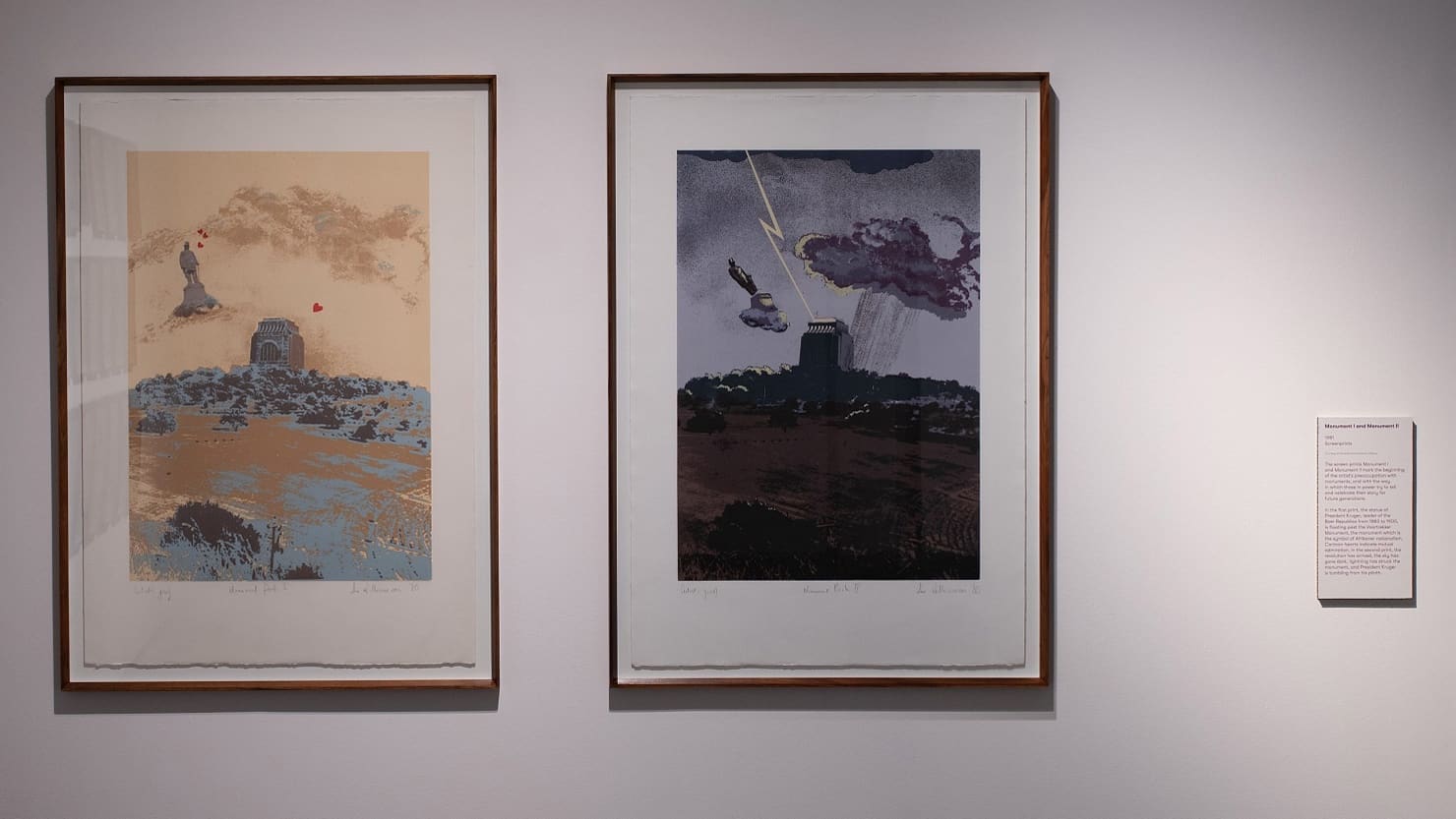 Stephanus Johannes Paulus Kruger (1825-1904) was one of the dominant political and military figures in South Africa during the 1800s, and leader of the Boer Republics from 1883 to 1900. A controversial figure, he came to international prominence during the Boer War (1899-1902). His bronze statue is located in the historic centre of the South African city of Pretoria.
The Voortrekker Monument is a granite structure located on a hilltop just south of Pretoria, and a symbol of Afrikaner nationalism. It commemorates the Voortrekkers – Dutch-speaking settlers who left the British colony of Cape Colony between 1835 and 1854 to travel north into the interior of modern South Africa.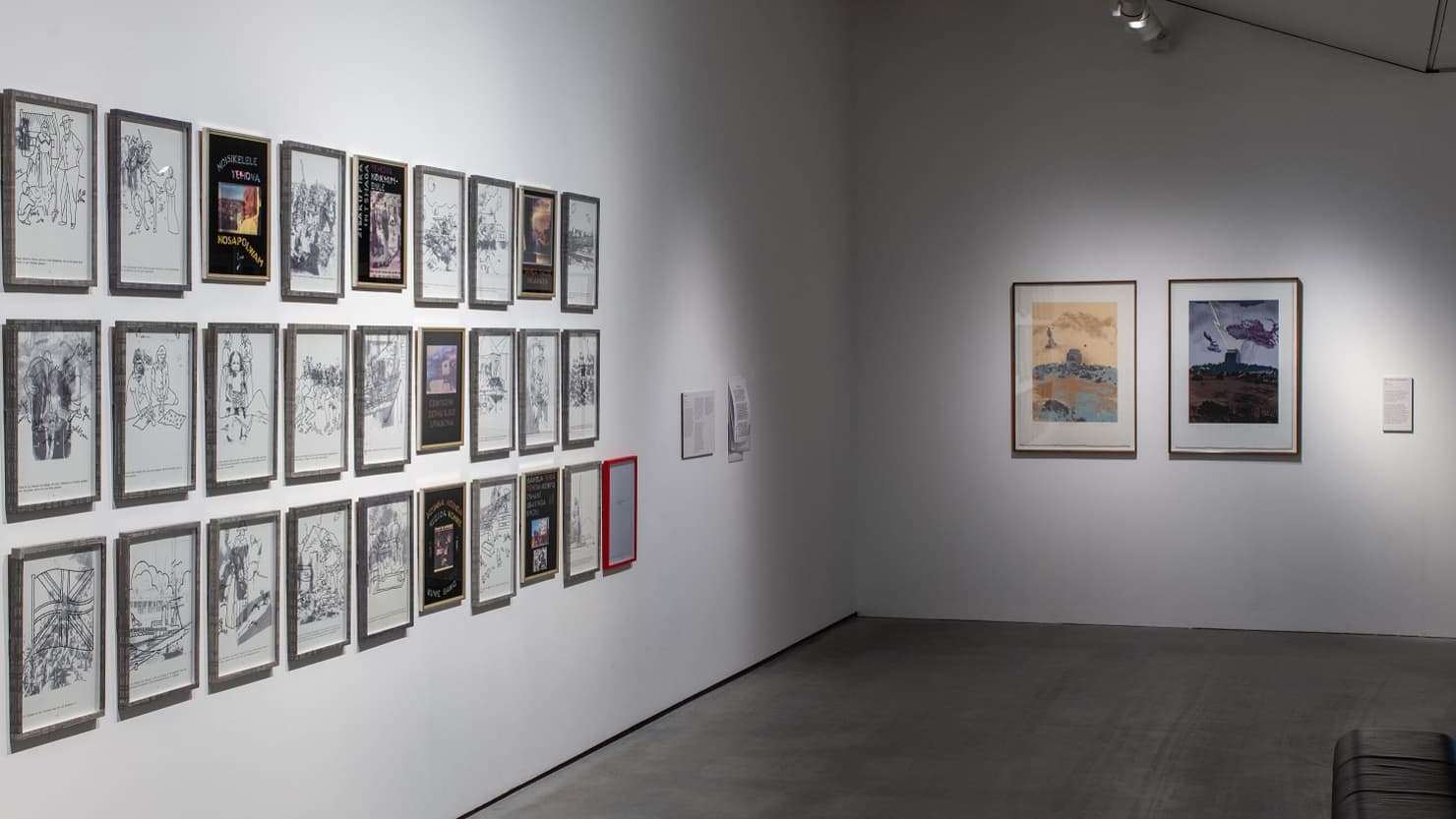 Fittingly, the prints are exhibited directly opposite a new sculpture titled Towards Another World, where Williamson has revisited the idea of a monument. Towards Another World deconstructs the idea of a solid structure built for eternity, and instead takes the form of a framework, suspended above burnt branches and rubble – items that suggest the detritus of war.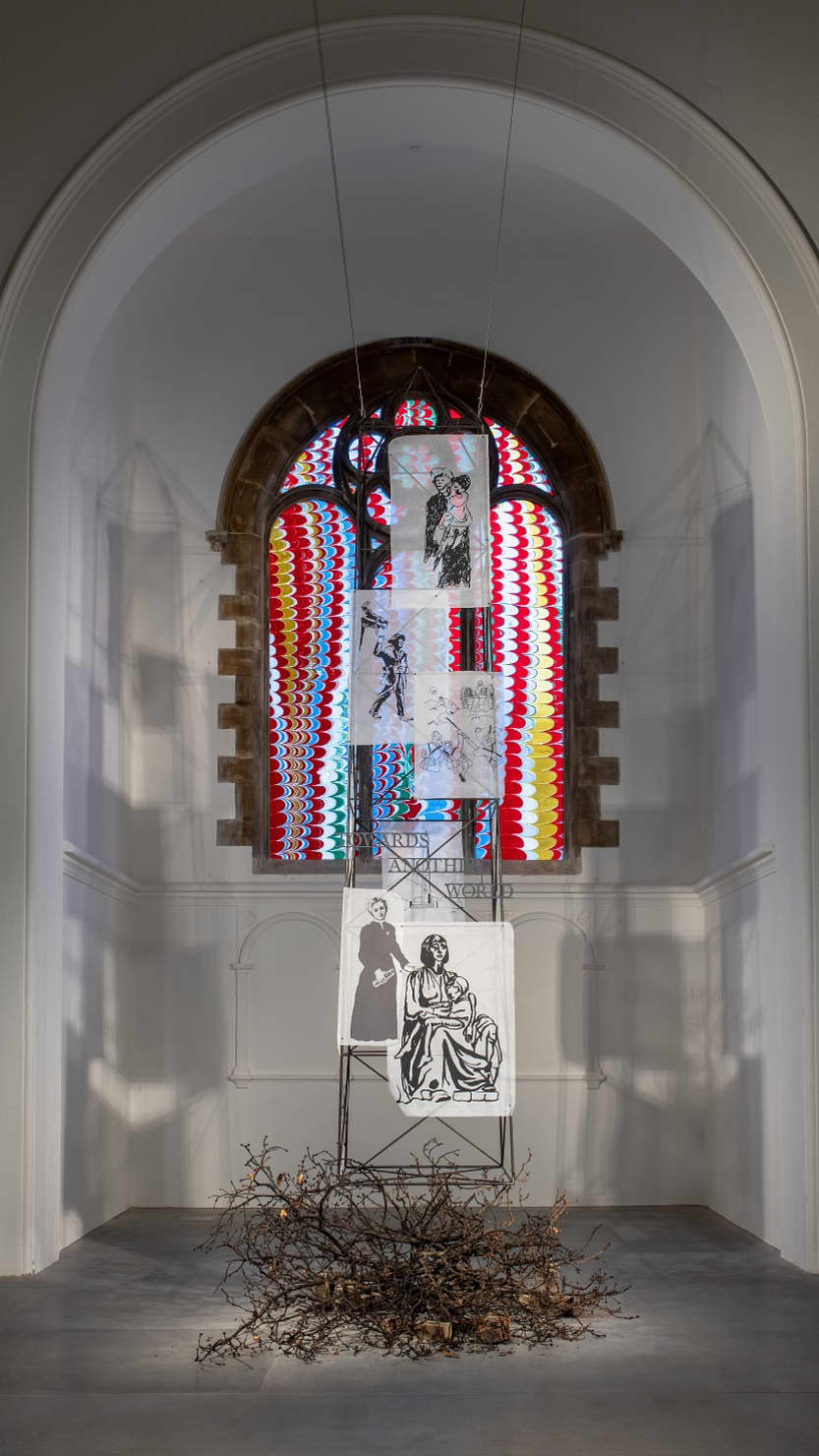 Sue Williamson's practice has always engaged with social issues, creating multi-media works that highlight the many forgotten people who fought in conflicts such as the Boer War and against Apartheid.
The old adage, 'History is written by the winners' is embodied in the monuments found around the world, celebrating the military achievements of local heroes. But there is always another side to these stories.

Sue Williamson
Don't miss Sue Williamson: Between Memory and Forgetting which is now in its final few weeks. The exhibition is on display until the end of Sunday 4 June. Opening hours are 10am-5pm Tuesday-Sunday and Bank Holidays. Admission is free and there's no need to book.