Sue Williamson: The importance of remembering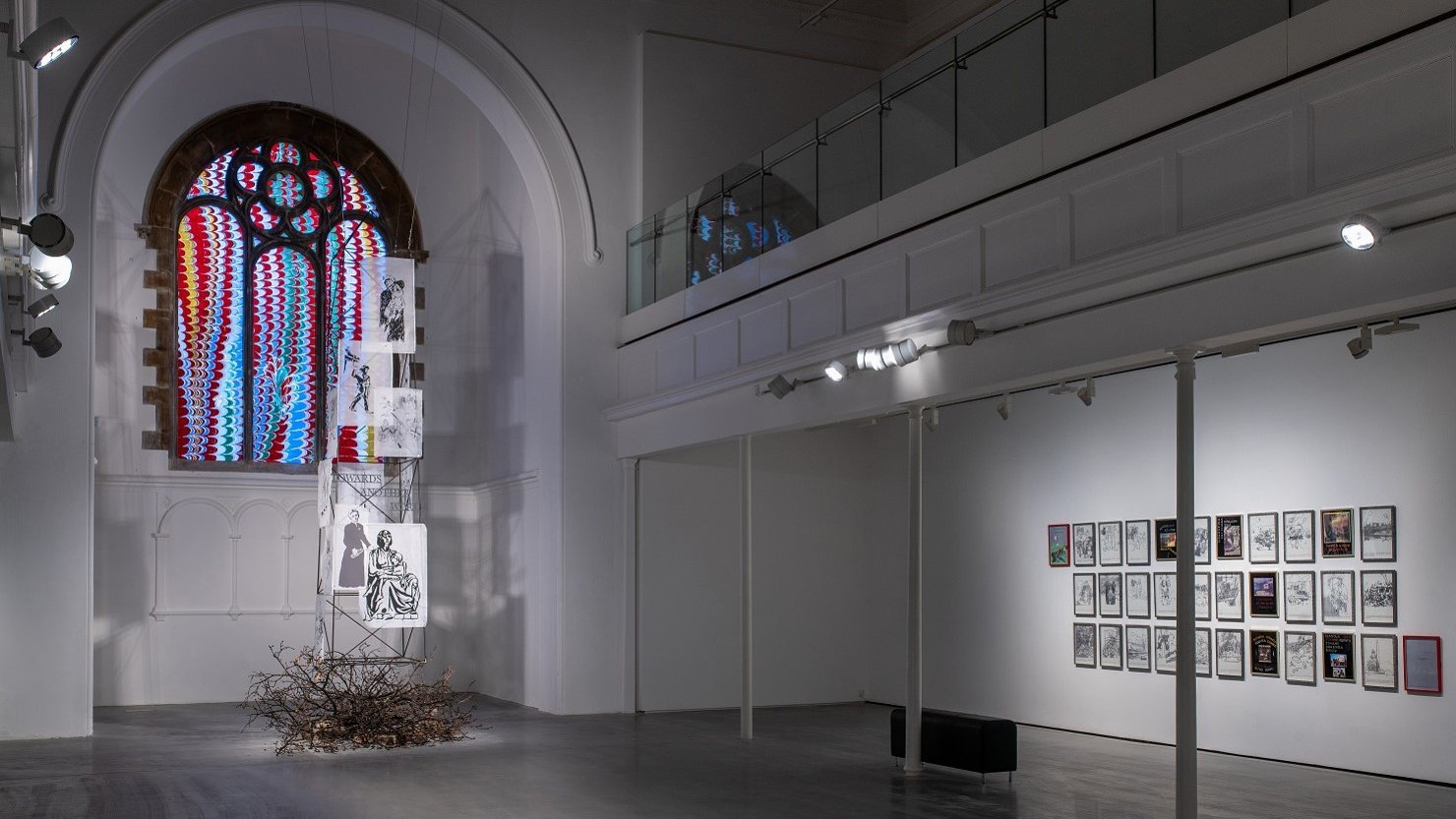 In the 'Between Memory and Forgetting' exhibition (on display until 4 June), one of the questions artist Sue Williamson asks is who is honoured in times of conflict? She explores this through the lens of South Africa, the country with the turbulent history she's called home for most of her life, but it's a question that is universally relevant.
A new sculptural commission in the exhibition brings this to the fore.
Towards Another World measures seven-metres high and is suspended above the floor. It's constructed from steel struts and covered in embroidered panels – a combination of strength and fragility.
The panels feature scenes from a 1980s colouring book that Afrikaner parents would have used to try and explain the Boer War to their children. They also include an image of Emily Hobhouse, a Cornish-born welfare campaigner, anti-war activist and pacifist. She was sympathetic to the plight of the Boer and African people, and brought the British public's attention to the deprived conditions inside the concentration camps that had been built to incarcerate them.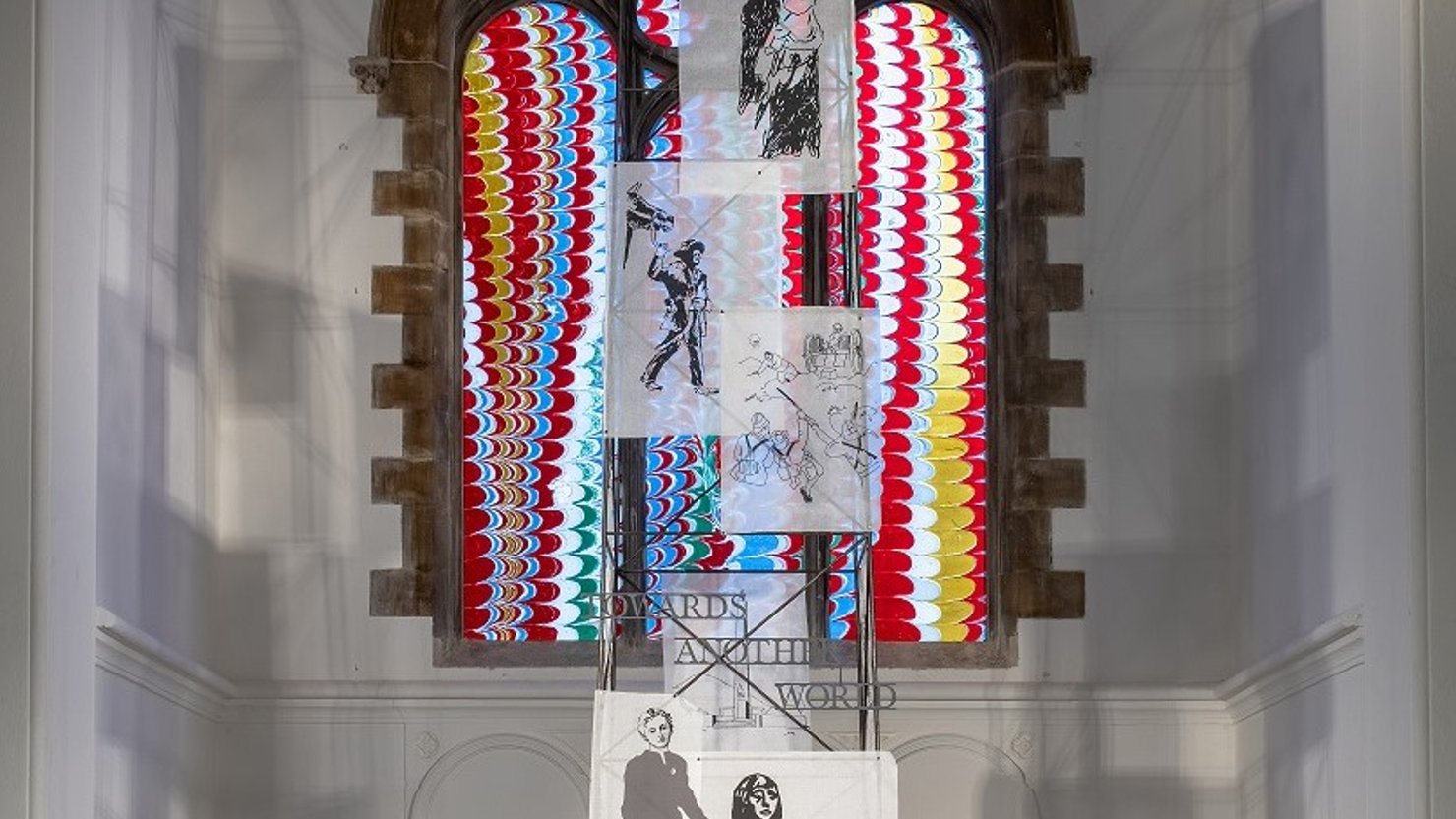 Hanging in front of the beautiful fused glass window in St Luke's church, the sculpture is shaped like an obelisk. Its form is a direct reference to an obelisk in the South African city of Bloemfontein and the obelisk that stands on Plymouth Hoe.
Unveiled in 1903, the Plymouth memorial commemorates Queen Victoria's grandson as well as servicemen from the Gloucestershire, Somerset and Devonshire regiments who were killed in the Boer War. The title is taken from a sentence engraved on it – a classic example of how those in power often attempt to defend their decision to go into battle.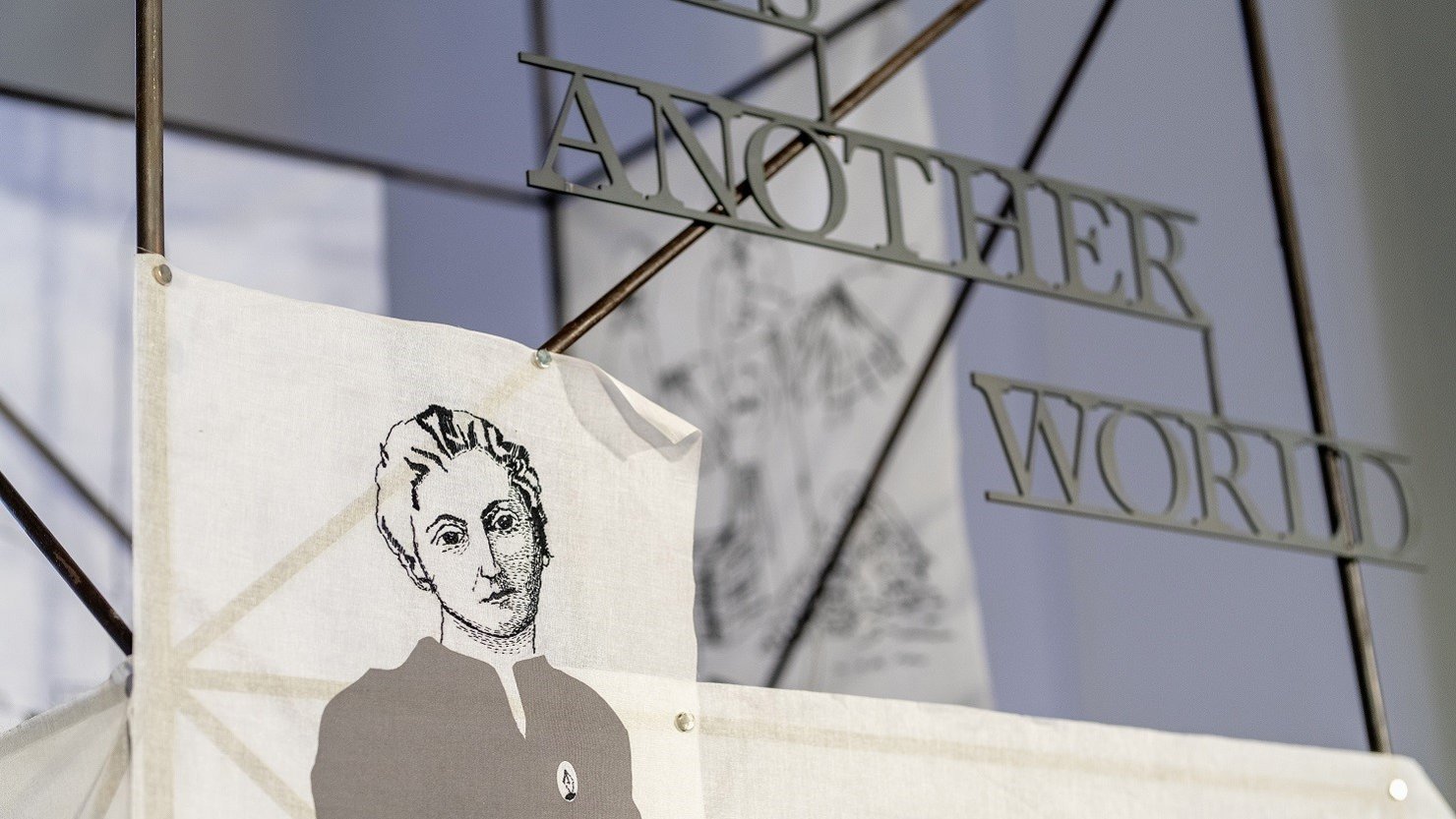 Towards Another World is a different type of monument – delicate, ruptured, not made from stone; calling into question the way the people connected to South Africa's liberation struggles have been memorialised, especially the women and children. Why were these people, whose lives were changed forever, or who fought so hard for the things they believed in, overlooked?
As Williamson reminds us through this sculpture and her other work, even if history is painful, remembering and learning from it is often the best way to make sure the future is different.
Links