Sue Williamson: Colouring In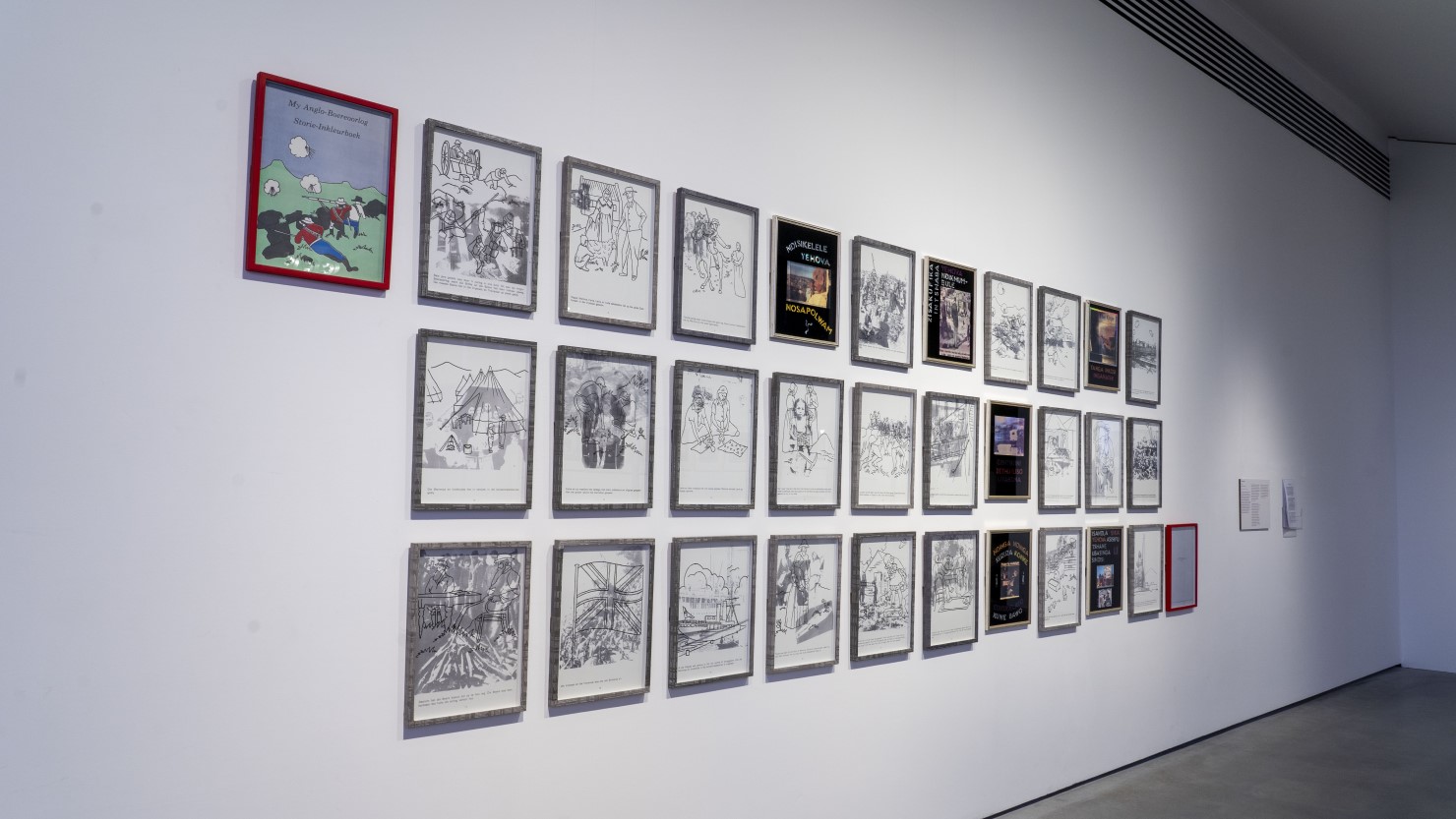 The basis for this work is a children's colouring in book, the title of which translates to 'My Anglo Boer War Colouring In'. The resulting work mixes the book's original illustrations with archive images, drawing parallels between the oppression suffered by Black South Africans during the Boer War and later under the Apartheid government.
The Anglo-Boer War was fought in South Africa between 1899 and 1902. It was a conflict between the British Empire and the Boer Republics (the South African Republic and the Orange Free State) over the Empire's influence in Southern Africa.
In the 1990s, Williamson visited the Anglo-Boer War Museum in Bloemfontein. There, she found the colouring in book illustrating the war page-by-page through line drawings. It explained the reasons behind the war and the extent of suffering endured by children, many of whom died of disease within concentration camps.
At the time of her visit, Williamson was working in the Crossroads area (a squatter town near Cape Town). She was seeing first-hand how the black population were suffering oppression at the hands of the Apartheid government. Police harassment was rife, houses were being burned and men could be evicted for not having the correct paperwork to hand.
History is often circular: the same patterns repeat themselves, and only the casts of characters change.

Sue Williamson, after a visit to the Anglo-Boer War Museum in the 1990s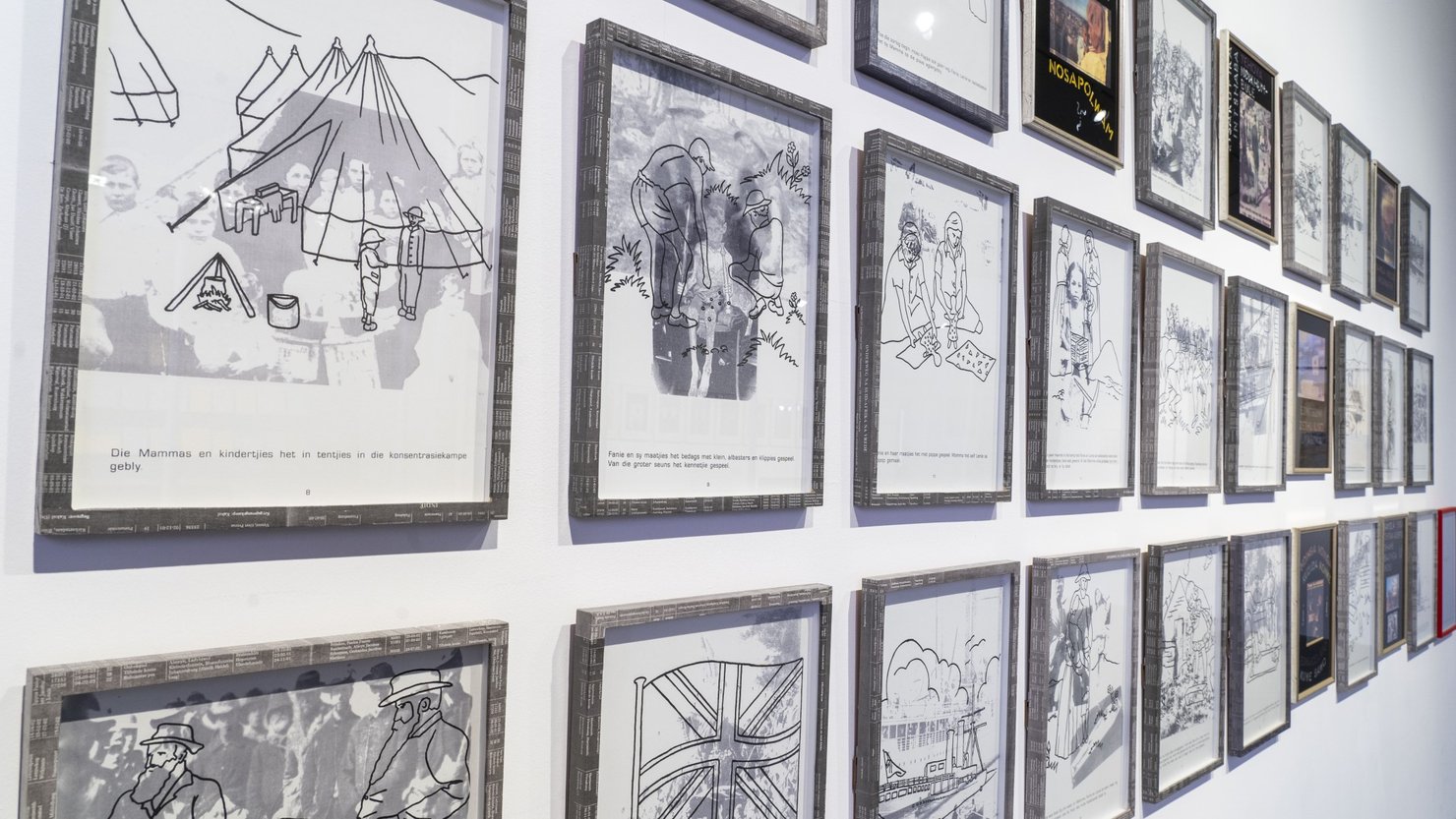 Colouring In points at two stories of oppression: one that saw the Boers decimated by the colonial forces of the British Empire, and a second one that happened seventy years after the end of this war, in which the Apartheid government was equally oppressive towards Black South Africans.
Colouring In reproduces every page in this book. Photographs from Boer War archives float behind the simple line drawings of the book, whilst the lists of all men who were shipped out to prisoner of war camps have been collaged onto the frames of the work. In between these are artworks made from pictures from press cuttings during the 1970s, showing life during the various squatter camps including Crossroads, and are surrounded by religious messages that would have been found in the homes here.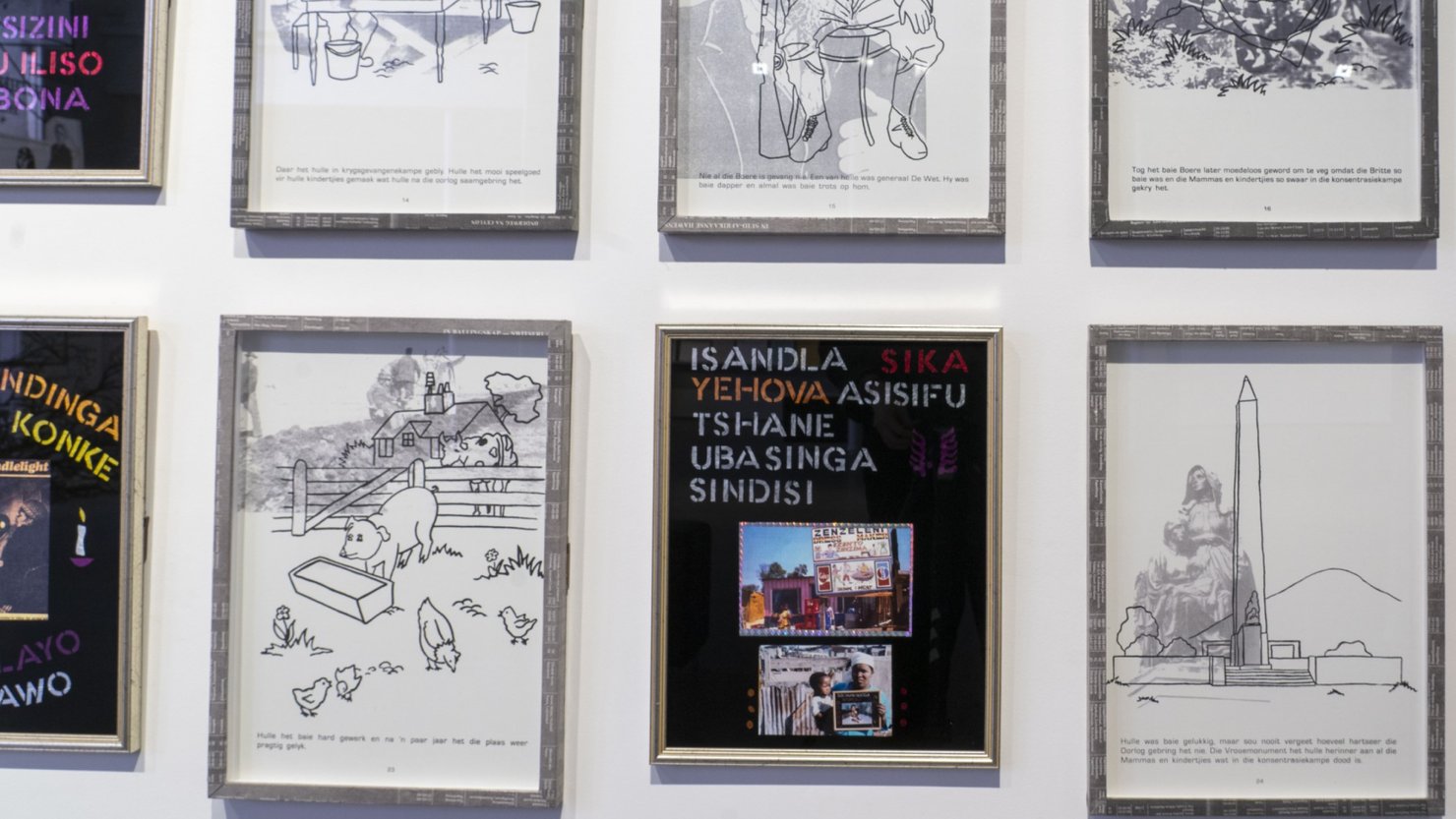 The last page of the children's book shows the Women's Monument at the Boer War Museum, which memorializes the Boer women and children who died of sickness or starvation during the conflict. This particular page was the inspiration for the new artwork, Towards Another World, which is suspended at the centre of the exhibition, and which connects the monument in South Africa, depicted in the book, with the Boer War memorial in Plymouth, located on the Hoe.
In the gallery we have provided translations for the text used in the artwork.