Sue Williamson: A Few South Africans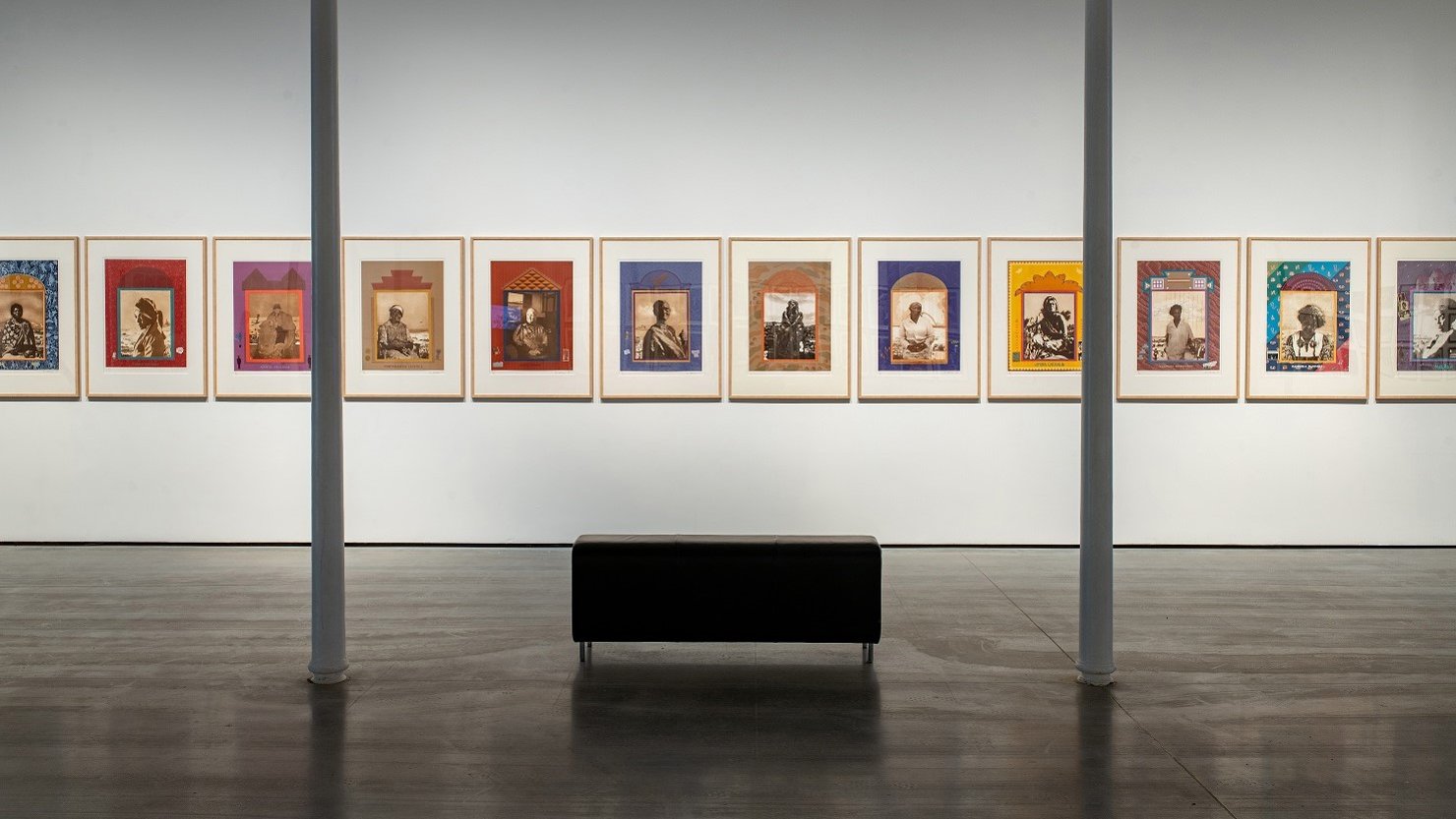 Created by artist Sue Williamson between 1982 and 1987, when South Africa was firmly under the grip of apartheid, 'A Few South Africans' is a series of mixed media portraits featuring some of the many women who made an impact on the country's liberation struggle. Here, we look at them in more detail.
A Few South Africans marked a turning point in Williamson's early artistic practice – combining her technical skills in printmaking with her role as an activist.
Williamson took many of the portraits on which the prints are based while others were sourced from books and libraries. She placed the women directly in the centre with details from their lives around and behind them. Williamson also produced postcards from this series. They were widely distributed and became iconic. One set even reached Nelson Mandela while he was in jail.
1. Virginia Thoko Mngoma
Mngoma was a member and staunch supporter of the African National Congress (ANC), a political party and liberation movement known for its opposition to apartheid. She was also a founding member of the Federation of South African Women (FEDSAW) which advocated for women's rights. As part of the Federation she marched to Pretoria in 1956 to protest against apartheid pass laws. In 1957, she helped organise a successful bus boycott, protesting against rising bus fares. After the ANC and Fedsaw leaders were banned in 1960, she helped establish the Alexandra Women's Organisation (AWO). They met at her house to hide from the apartheid police.
2. Winnie Mandela
At the time this print was created by Williamson, Mandela was known for being an anti-apartheid activist and the second wide of Nelson Mandela. She was regularly detained, subjected to house arrest, kept under surveillance, imprisoned and banished to a remote town called Brandfort. During one long spell in prison she was tortured, beaten and spent months in solitary confinement. She said the experience 'hardened' her and she became linked with a period of violence and criminal allegations from the mid-1980s.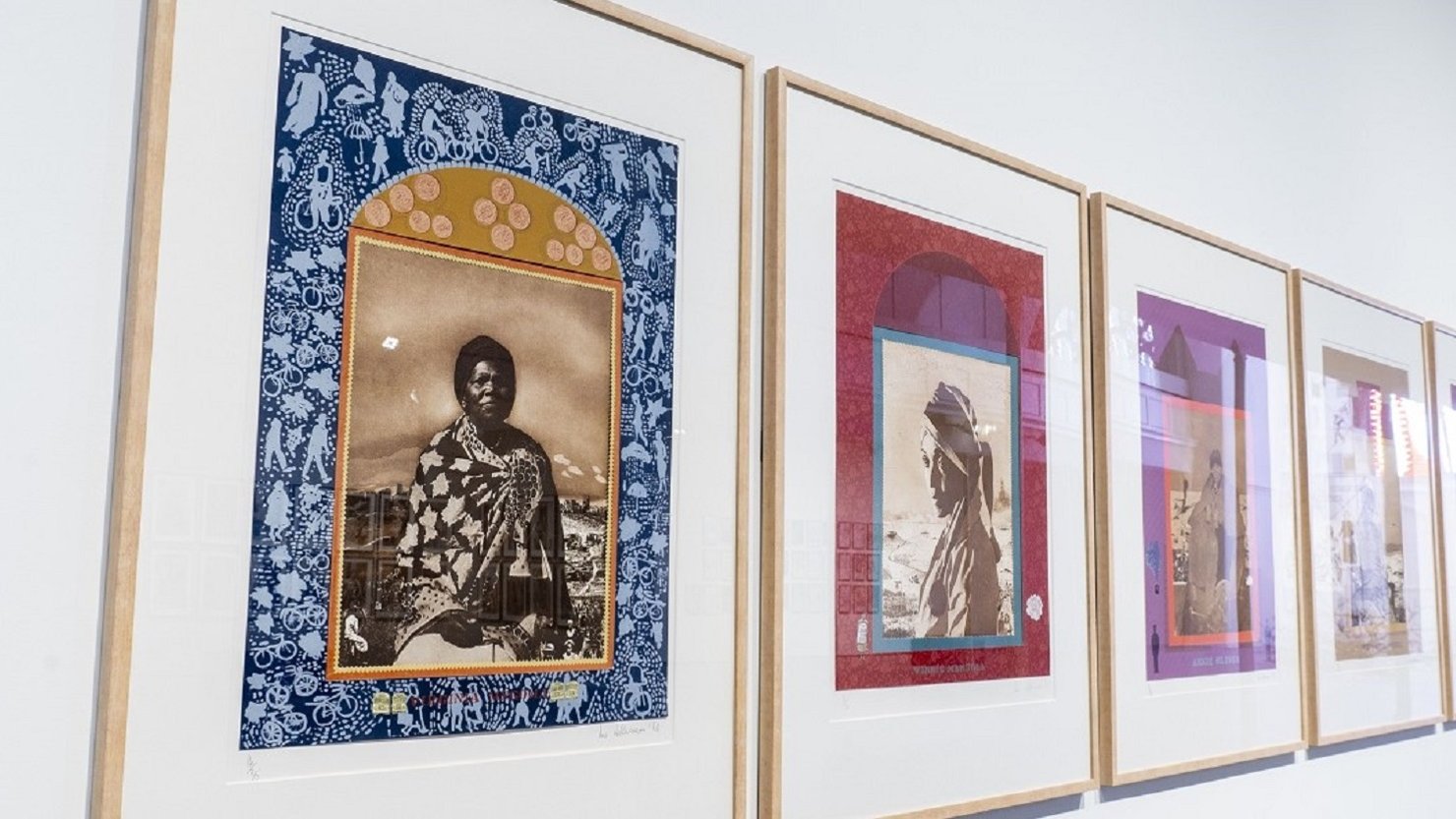 3. Annie Silinga
"I will carry a pass the day the Prime Minister's wife carries a pass." In South Africa, pass laws were a form of internal passport system designed to segregate the population and severely limit the movements of black African citizens. For her refusal to submit to such a hateful system, Annie Silinga was arrested many times during her life. As a founder member of FEDSAW, she was also involved in the 1956 march to Pretoria. Silinga was arrested and accused of treason. The charge was eventually dropped.
4. Nokukanya Lutuli
A powerful community figure and public speaker. A teacher who gave her time to support young people, poverty-stricken families and the bereaved. A volunteer postal agent who worked for years to improve haphazard mail deliveries. Lutuli was deeply involved in community and social issues. She was also the wife of 1960 Nobel Peace Prizewinner, Chief Albert Lutuli. In his acceptance speech the following year he said she deserved the prize as much as him.
5. Helen Joseph
Joseph became the national secretary of the newly formed FEDSAW in 1954 and helped organise the protest march to Pretoria in 1956. She was one of the accused in the Treason Trial and acquitted over four years later. In 1962, she became the first person to be put under house arrest in South Africa. She was confined to her home every evening and weekend and denied visitors and holidays for ten years.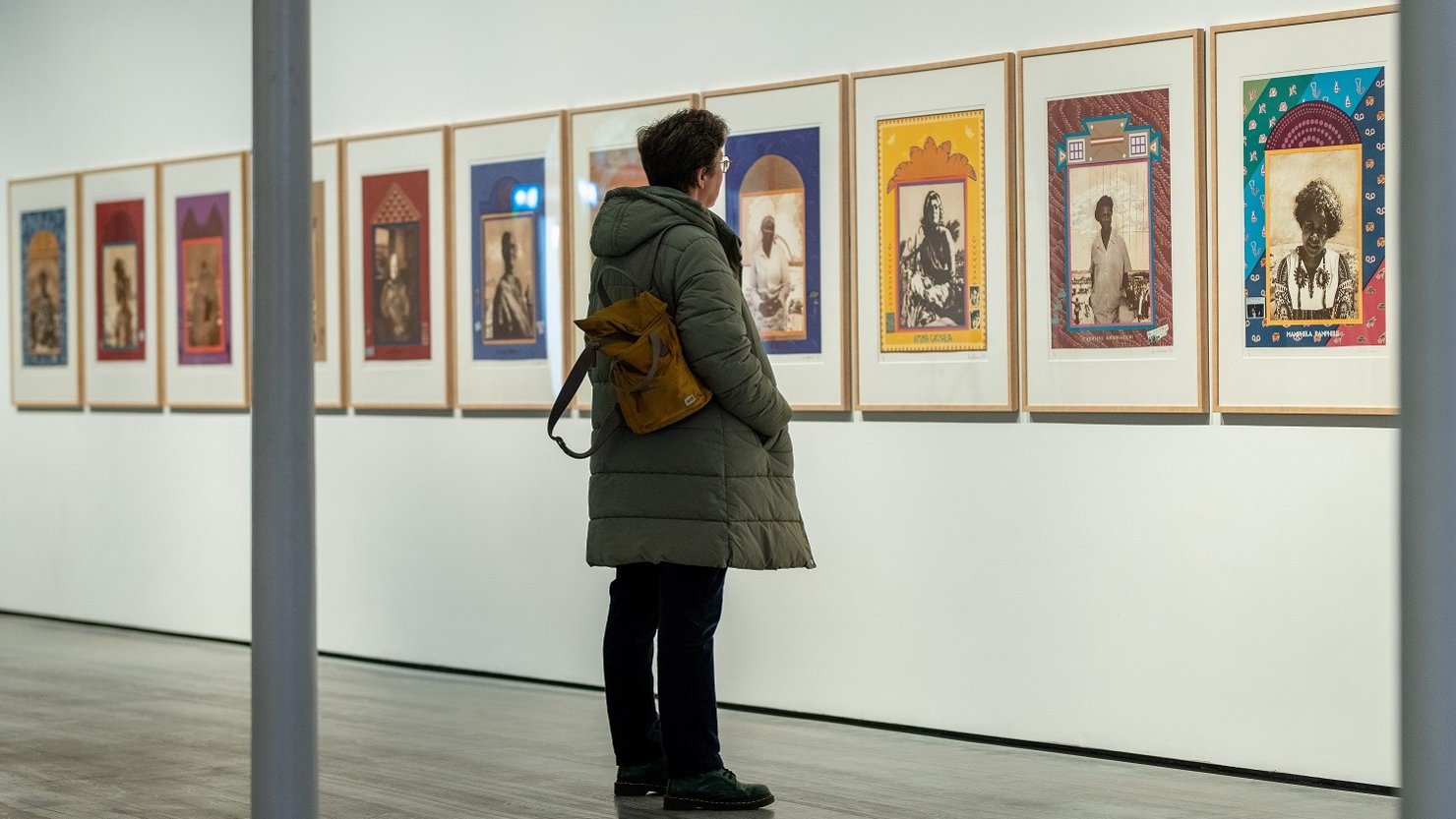 6. Lilian Ngoyi
Ngoyi became the only woman on the national executive of the ANC in 1955. She recognised the importance international support could have on the struggle against apartheid and took dangerous journeys to Europe, China and Russia to meet other women leaders. She helped launch FEDSAW and was one of the women who led 20,000 to the Union Buildings in Pretoria in 1956 to protest the extension of passes to women. She was arrested for treason in December 1956 and finally acquitted in 1960. From 1962-1972 and again from 1975-1980 she lived under heavy banning orders which prevented or restricted her communication with the outside world.
7. Case No. 6831/21
This unnamed woman is representative of many South African women who in lived on the edge of desperation during the apartheid era; fighting for the right to exist, to work, to have decent housing and to feed her family.
8. Albertina Sisulu
Widely referred to as 'Mother of the Nation', Sisulu led a life of incredible hardship. Her husband Walter was imprisoned for life in 1964, while she too experienced arrests and house arrest. Despite this she raised and educated her family and also worked as a nurse and a midwife. She was a leader in the ANC's Women's League and in the FEDSAW, taking an active part in the Defiance Campaign of the 1950s - the largest scale non-violent resistance ever seen in South Africa.
9. Amina Cachalia
Cachalia was born into a political family and married into another. She was an anti-apartheid activist, women's rights activist and the first treasurer of FEDSAW. Her husband Yusuf was a political activist and she was a longtime friend and ally of Nelson Mandela. She joined the ANC in the early 1950s, and worked hard to help the Defiance Campaign by distributing leaflets, making home visits and recruiting volunteers. During the 1956 Treason Trial she collected money and food for the accused and their families. During the 1960s and 1970s, she spent 15 years under house arrest.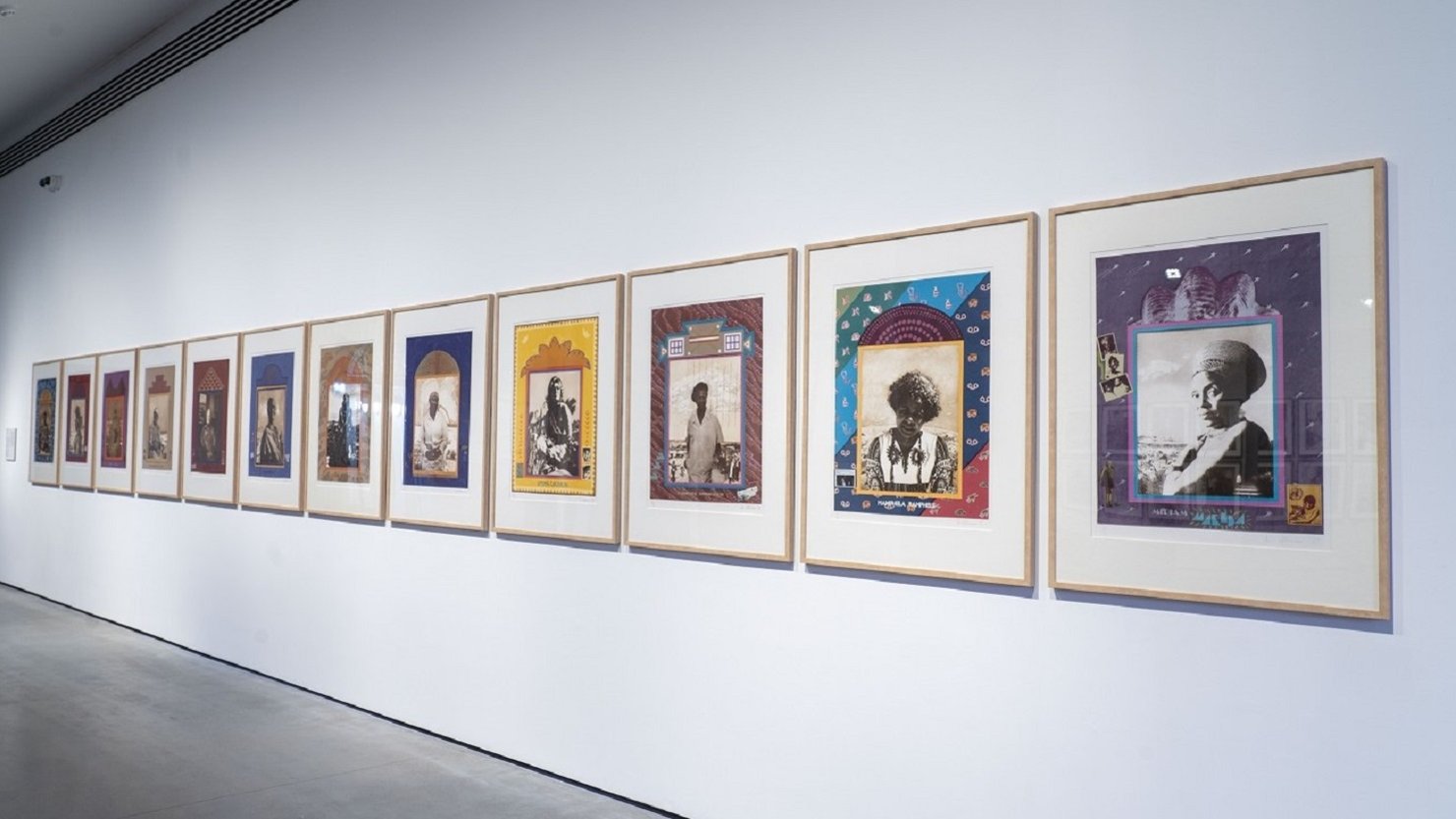 10. Caroline Motsoaledi
Motosoaledi dedicated her life to working for the ANC and worked closely with Albertina Sisulu and Winnie Mandela, campaigning for women's rights and the transformation of South African society. She was the wife of anti-apartheid activist, Elias Motsoaledi, who was imprisoned on Robben Island.
11. Mamphela Ramphele
Ramphele won the 1983 award for South Africa's Woman of the Year and was a close associate of Black Consciousness leader Steve Biko. She was forcibly removed from her post as superintendent of a clinic by security police and banished to a remote resettlement area in the north eastern Transvaal. She not only started another clinic there, but also a day care centre, feeding scheme, literacy programme, communal garden and brickyard.
12. Miriam Makeba
Shown in a traditional headdress with images relating to her family aroud and behind her, the internationally renowned singer's South African passport was withdrawn when she gave evidence at the United Nations against apartheid. She wasn't allowed to return to South Africa, not even for her mother's funeral. Makeba was one of the first African musicians to receive worldwide recognition and brought African music to a Western audience. She made several songs that were critical of apartheid and, in doing so, became a symbol of opposition to the system.